A unique combination of the gorgeous and mysterious Amazonian rainforest, beautiful Pacific coasts and the majestic Andes has made Peru one of the most romantic places on earth.
Let's not forget the imposing Inca ruins at Machu Picchu that also add to the charm of this Latin American nation.
No wonder, a country like Peru has emerged as one of the most popular locations for romantic getaways.
Whether you are looking forward to a planning a destination wedding or trying to find an intimate holiday location with your partner, this fascinating South American country will never disappoint you.
Here is a brief list of romantic things that you can do in Peru.
1. Take a walk around Arequipa
What can be more romantic than strolling along the streets of a picturesque town holding your partner's hands?
Arequipa is a beautiful colonial city in Peru with white baroque and neoclassical buildings and cobblestone streets. Take a walk around the neighborhoods and enjoy the serene beauty of the town. You can stop for a moment to taste the local
pisco sour
cocktail, made of local grape brandy, lime juice, syrup etc. There are some good traditional dancing places or
pena
in the town where one can listen to live Peruvian music and watch performances. While in the town, you won't want to miss the Arequipa cuisine.
End the day with a romantic dinner with your partner at some cozy Arequipa restaurant.
[caption id="attachment_142418" align="alignnone" width="624"]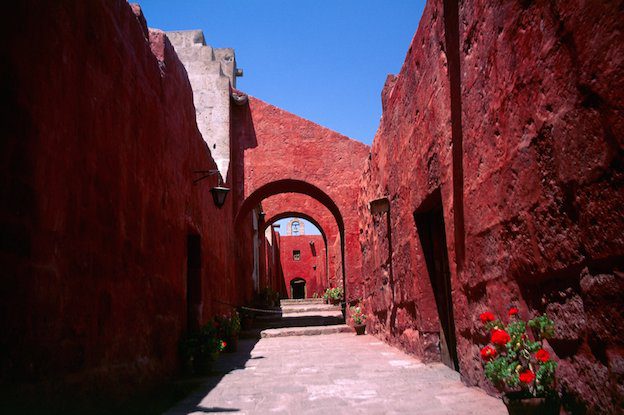 Santa Catalina, Arequipa (Photo: Wikimedia Commons)[/caption]
2. Experiencing Machu Picchu
Visiting the great Inca ruins with your partner can be a really romantic experience. One of the Seven Wonders of the World, the Machu Picchu ruins are situated at an altitude of 2430 meters and are nestled amidst mountain ranges and lush forests.
Tip: Begin the Inca Trail at sunrise; the imposing historical ruins that start from the Gate of the Sun will awestruck you and your partner.
[caption id="attachment_142429" align="alignnone" width="624"]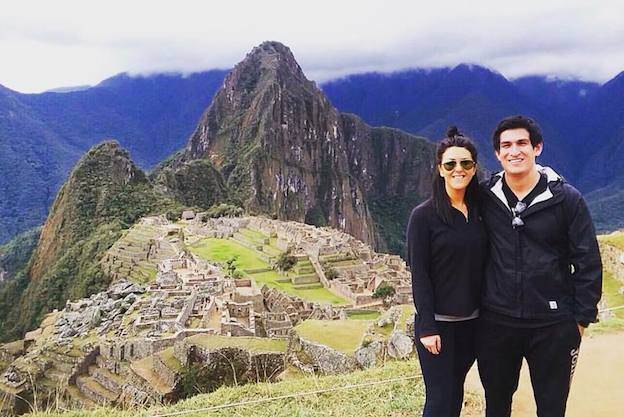 Lovers on Machu Picchu (Photo: Editor of Traveling & Living in Peru)[/caption]
3. Don't forget to visit Cusco
Cusco is known for its bustling energy. Walk around the city with your partner to see a curious combination of the pre-Inca, Inca and colonial Spanish architecture in the city. The city has a number of fascinating museums and galleries where you can spend hours. The colorful outdoor markets of Cusco are there to complement the vibrant romance in your life. After a long day of the walk, you and your partner will want to relax a bit.
Cusco offers a good number of first class saunas and jacuzzis to help you with that.
[caption id="attachment_142428" align="alignnone" width="624"]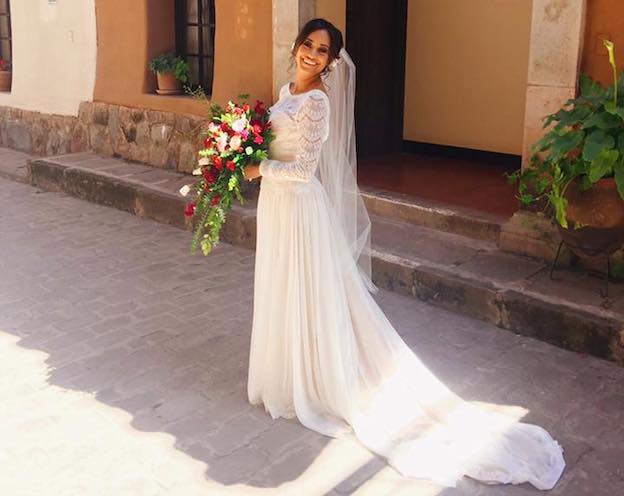 Destination Wedding in Cusco, Peru (Photo:
Facebook Public Domain
)[/caption]
4. Spend some intimate time on the beaches
The beaches in northern Peru are extremely popular romantic destinations. For the Peruvians as well as many foreigners, the beaches serve as some of the most favored wedding locations. Beautiful Peruvian beaches like Vicayito, Mancora, Zorritos, and others can take your breath away. Bring your hampers and food, have a small picnic on any of the beaches. Ride horses till the sun sets, give yourself some adrenaline rush by surfing or kitesurfing. Spend a romantic day that you'll never forget.[caption id="attachment_142432" align="alignnone" width="624"]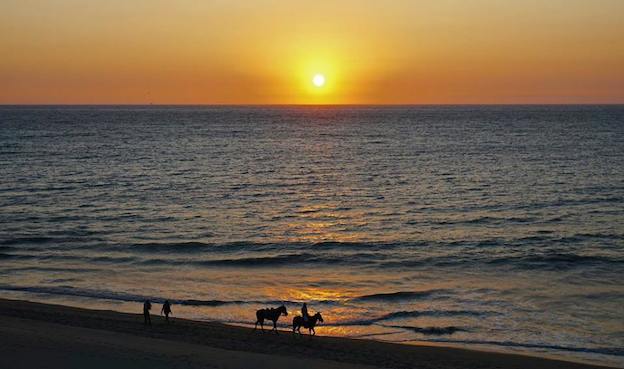 Sunset horseback riding in Mancora (Photo:
Prom Peru
)[/caption]
5. Experience the Amazon with your partner
If both of you are adventure-lovers, don't miss an opportunity to visit the Amazonian rainforest region in Peru. Stay in one of the jungle lodges inside the forest to experience the majestic Amazonian flora and fauna and spend a unique romantic holiday in the wilderness.[caption id="attachment_142430" align="alignnone" width="623"]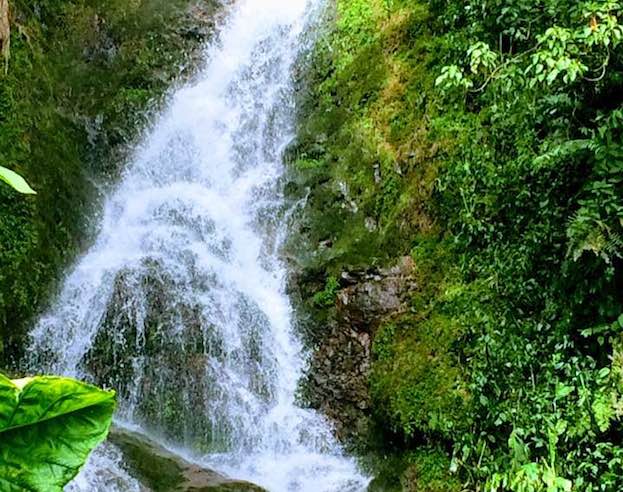 What is more romantic than a kiss underneath a waterfall? (Photo: TLIP Archive)[/caption]
Extra Bonus
Weddings in the Sacred Valley are getting more and more popular! Just check out this gorgeous and unique wedding below. I mean, that backdrop, cmon!
[caption id="attachment_142427" align="alignnone" width="624"]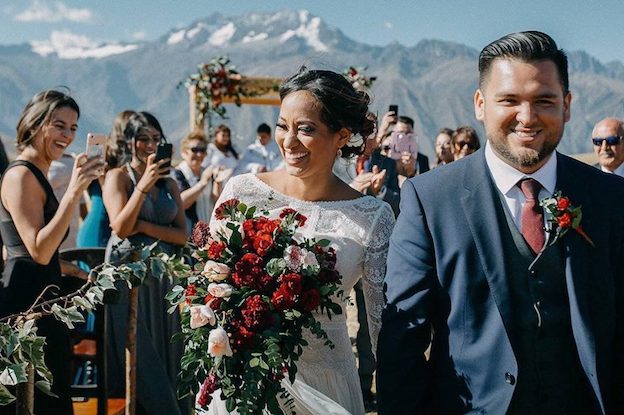 Romantic Wedding in the Sacred Valley (Photo:
Facebook Public Domain
)[/caption]
(Cover Photo: I Say I Do In Peru/ Facebook)