Are you a storyteller, blogger, or vlogger whose about to set out for a trip to Peru? Here are five items that you might want to get your hands on before stepping on the airplane.
Those who spend time in Peru are probably used to hearing the words that Peru has it all. And Peru is indeed full of magic. But those who spend large amounts of time here will come to realize that there are certain things that are hard to find. But fret not, if you are a creative type of person who wants to document your trip, here are top recommendations for things to bring with you to Peru.
Why quality electronics are hard to find in Peru
Because Peru charges a high import tax on all electronics entering the country, these types of commodities cost much more than they do in other parts of the world. You should also expect to find many fewer options for the type of thing you're looking for.
Tablet (or smartphone) and Portable keyboard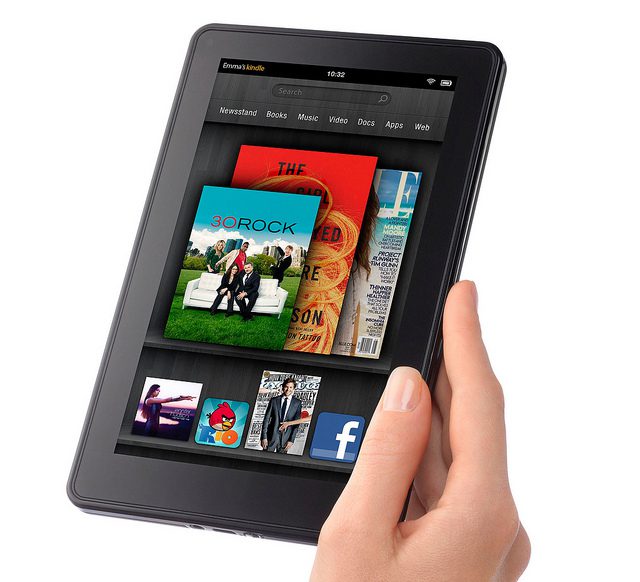 (photo: Flickr)If you're trying to pack light but are planning on doing some writing while you're on the road, I highly recommend bringing along a tablet instead of taking your computer. If you're looking for a budget tablet that will still fulfill your basic needs for browsing, reading books, streaming media, and word processing, I recommend the Kindle Fire 7 Tablet, which you can find online for $50 or less. Find it on Amazon.com.
In order to do some writing on your tablet, you'll want to get your hands on a portable Bluetooth Keyboard. There are plenty of options out there, but after trying a handful of different models over the last few years, I find that Nulaxy puts out a great model. This keyboard offers a great combination of portability, comfort/ease of use, and low price
Camera
There are many variables that will determine what camera will be best for you, such as if you are a beginning or an advanced photographer, what your budget is, and if you plan on shooting video or not. But you can never go wrong with the Sony Mirrorless line of cameras. They have many different models to choose from. If you're looking for something that's more basic and for a lower budget, check out the Sony a5100, an older model which is still packed with features. If you're looking for a newer model that shoots in 4k and offers many additional features, I recommend the a6300. If you want to go professional with a full frame model, you can't go wrong with their recently released A7III.
Sound recorder
If you're looking for a high-quality entry-level sound recorder, then look no farther than the tried and true H1N Zoom. It's been around for a handful of years, and is still popular, and gets great reviews. If you are looking to do more advanced kinds of recording that require multiple inputs and more features, you might be more interested in investing in their H4N.
Camera stabilizer
One of the best ways to up your videography game while traveling is to invest in a camera stabilizer. If you have a smartphone that shoots decent video, it might be worth your while to purchase one for your phone. Most smartphone stabilizers range between 100 and 150 dollars, and I recommend the Zhiyun Smooth 4.
You can also find stabilizers that work with a GoPro and with larger DSLR cameras as well.
Rechargeable batteries with charger
If you're a traveling creative, chances are that you're working with some kind of mechanism that uses batteries. Stop throwing away your batteries and spend a few bucks to invest in a battery recharger. If you're looking for a model that will take up very little space, maybe you'll be interested in purchasing one like this.
What about you?
What are the essential electronic items that you recommend people get their hands on before coming to Peru? Is there anything in this list that you feel is missing? Let us know by sharing your thoughts in the comments.
YOU MIGHT ALSO LIKE
FIVE CUSCO TRAVEL TIPS FROM PERU HISTORIAN AND GUIDE
VIDEO OF THE WEEK: PERU TRAVEL TIPS
Cover photo: Flickr