I enjoyed a lively dialog with the chef from one of Lima's most respected restaurants.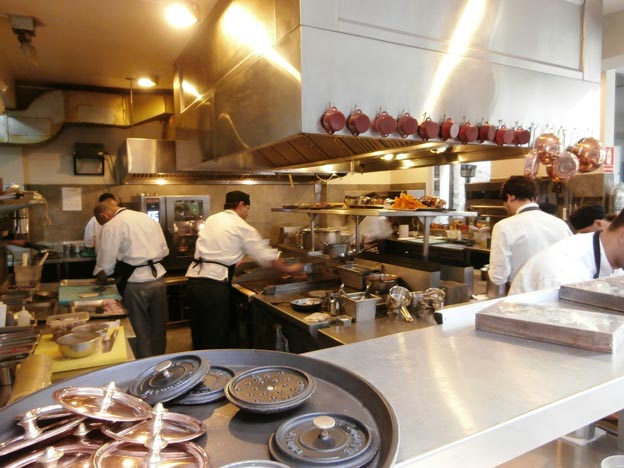 WHERE WERE YOU BORN?
I am Mex­i­can. I was born in the Fed­eral Dis­trict, but I lived there only until I was seven and then moved to Quere­taro. I would say I'm from Quere­taro be­cause I mostly grew up there; my home, my friends and my life are there.
DID YOU KNOW EARLY ON THAT YOU WANTED TO BE A COOK?
After leav­ing school in Quere­taro I de­cided to study plas­tic arts in Paris. Be­fore going to uni­ver­sity I had to learn French, so I spent a year study­ing it and a lit­tle art his­tory. I then started study­ing fine art.
SO HOW DID YOU GET INTO GAS­TRON­OMY?
While study­ing plas­tic arts I re­alised that what I liked most was cook­ing. Every­thing re­lat­ing to cook­ing in Paris was great, so de­tailed that it cap­ti­vated me and I wanted to do it my­self; so I de­cided to study cook­ing. I wasn't happy in Paris but I did want to stay in Eu­rope, and thanks to a friend I made con­tact with a school and moved to Seville, where I stud­ied gas­tron­omy for three years. Then I worked for six months in a re­ally great restau­rant, it had three Miche­lin stars, af­ter­wards they hired me for two years. Then I went to an­other good restau­rant, also Miche­lin starred, and so on­wards.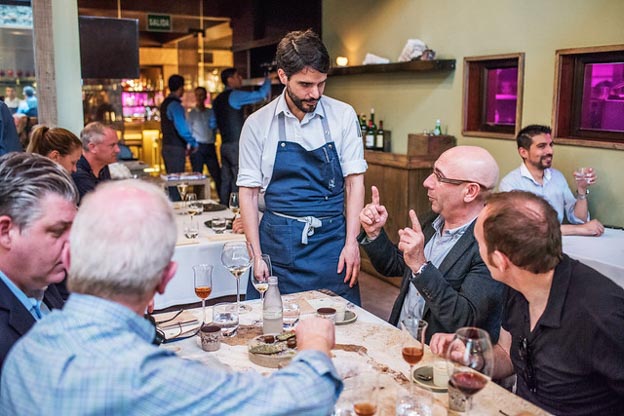 WHAT WERE YOUR EX­PE­RI­ENCES BE­FORE COM­ING TO PERU?
After being in Spain for sev­eral years I was asked to take charge of a restau­rant in Mex­ico City and I de­cided to go back. I was the cre­ative man­ager of Puyol —one of the city's best restau­rants— for a time, but I couldn't adapt, so I moved to North Car­olina to work for a restau­rant com­pany that needed some­body to look after the qual­ity in all the restau­rants in the chain. They paid very well so I took ad­van­tage of it to save some money; then I re­turned to Mex­ico while I de­cided what I wanted to do. I worked in my fam­ily's restau­rants, re­spon­si­ble for the bak­ing and con­fec­tionery. Dur­ing this pe­riod I was ac­cepted by a restau­rant in Tokyo, and with­out think­ing twice, off I went. I was train­ing for a few months and then they hired me and I stayed there until my work visa ex­pired a year and a half later.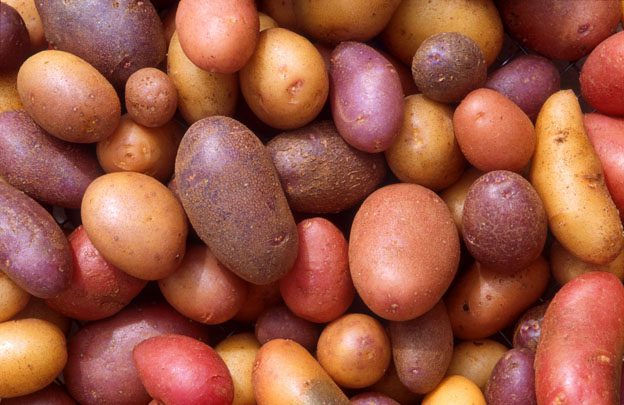 SO HOW DID YOU COME TO PERU?
My Japan­ese work visa took so long that I had to leave the coun­try. I de­cided to go to South Amer­ica be­cause I had never been there. I was in Bo­livia work­ing on a pro­ject and some mu­tual friends —friends of mine and Vir­gilio Mar­tinez— con­tacted me to work at an event in Peru. I ac­cepted be­cause I had al­ways wanted to get to know the coun­try. I met Vir­gilio and he of­fered me a job with him when he opened Senzo, his restau­rant in Cusco. I stayed there sev­eral months and then he started other pro­jects so I came to Lima to work at Cen­tral.
WHAT DO YOU DO AT CENTRAL?
I'm re­spon­si­ble for de­vel­op­ment and re­search; this is very im­por­tant here be­cause all the restau­rant's dishes have a his­tory. I am part of the Mater Ini­cia­tiva, which con­sists in in­ves­ti­gat­ing Pe­ru­vian prod­ucts. To do so we travel to the dif­fer­ent re­gions. We draw up the menu using the re­sults of this re­search work. This work is the best pre­sent I've ever re­ceived. Every­thing I know, every­thing I have learned over these years about Pe­ru­vian prod­ucts has been in­cred­i­ble. Some dishes on the menu stay the same, oth­ers mu­tate and yet oth­ers are re­placedvac­cord­ing to what we are re­search­ing. You can eat at Cen­tral then come back in fif­teen days to find new and dif­fer­ent dishes.
WHAT DO YOU LIKE MOST ABOUT WORK­ING THERE?
My work in­volves man­ual work and I love that. Also, I like Vir­gilio's aes­thetic very much. At Cen­tral I'm free to do a lit­tle of what I want be­cause Vir­gilio has a lot of con­fi­dence in me. That makes me happy at my work.
WHAT IN­TER­ESTS YOU MOST ABOUT COOK­ING IN PERU?
The prod­uct is def­i­nitely the most in­ter­est­ing thing, it's in­cred­i­ble. Not just the in­gre­di­ents, but how they are used. You have every­thing here, prod­ucts from the coast, the high­lands and the jun­gle, and they're all easy to get. The di­ver­sity is im­pres­sive and every time we go on a trip what most strikes me is the prod­uct. Fur­ther­more, here in Cen­tral we use prod­ucts that no­body has cooked with be­fore, for ex­am­ple chaco clay. We use it in pud­dings, in sal­ads, in our veg­e­tar­ian menu, etc.
WHAT IS THE MOST OUT­STAND­ING THING ON CEN­TRAL'S MENU?
The in­gre­di­ents and that each dish is the prod­uct of deep re­search; each dish has a whole team of peo­ple work­ing on it.
WHAT DO YOU MOST ENJOY ABOUT LIV­ING IN LIMA?
What I enjoy most is see­ing the sea every day. I can walk to work and look at the sea as I walk.
DO YOU HAVE ANY NEW PRO­JECTS WITH CEN­TRAL?
The prin­ci­pal pro­ject for Cen­tral is Cen­tral; it is very ab­sorb­ing but from a pos­i­tive point of view. It's a great pro­ject that is alive all the time, and we're going so fast that at times we don't re­alise ex­actly what we're doing, but there is al­ways some­thing new to work on
Editor's note: This article previously appeared on Ultimate Journeys Peru
YOU MIGHT ALSO LIKE