I enjoyed a lively dialog with the chef from one of Lima's most respected restaurants.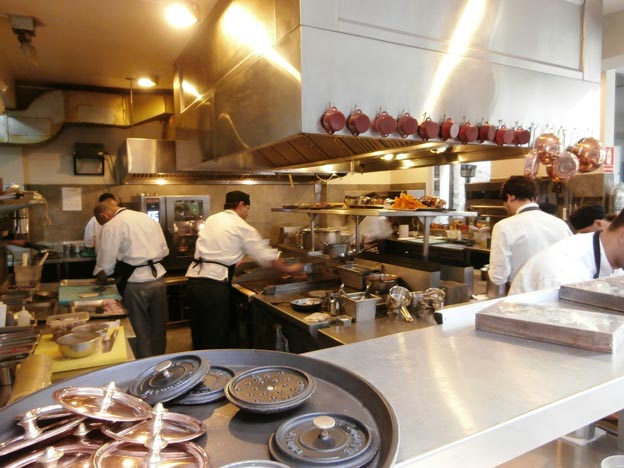 WHERE WERE YOU BORN?
I am Mex­i­can. I was born in the Fed­eral Dis­trict, but I lived there only until I was seven and then moved to Quere­taro. I would say I'm from Quere­taro be­cause I mostly grew up there; my home, my friends and my life are there.
DID YOU KNOW EARLY ON THAT YOU WANTED TO BE A COOK?
After leav­ing school in Quere­taro I de­cided to study plas­tic arts in Paris. Be­fore going to uni­ver­sity I had to learn French, so I spent a year study­ing it and a lit­tle art his­tory. I then started study­ing fine art.
SO HOW DID YOU GET INTO GAS­TRON­OMY?
While study­ing plas­tic arts I re­alised that what I liked most was cook­ing. Every­thing re­lat­ing to cook­ing in Paris was great, so de­tailed that it cap­ti­vated me and I wanted to do it my­self; so I de­cided to study cook­ing. I wasn't happy in Paris but I did want to stay in Eu­rope, and thanks to a friend I made con­tact with a school and moved to Seville, where I stud­ied gas­tron­omy for three years. Then I worked for six months in a re­ally great restau­rant, it had three Miche­lin stars, af­ter­wards they hired me for two years. Then I went to an­other good restau­rant, also Miche­lin starred, and so on­wards.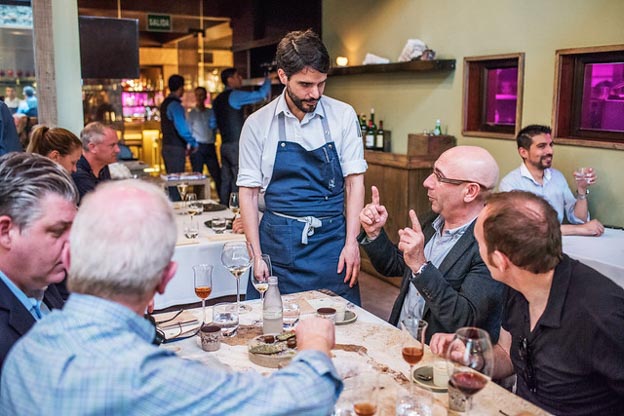 WHAT WERE YOUR EX­PE­RI­ENCES BE­FORE COM­ING TO PERU?
After being in Spain for sev­eral years I was asked to take charge of a restau­rant in Mex­ico City and I de­cided to go back. I was the cre­ative man­ager of Puyol —one of the city's best restau­rants— for a time, but I couldn't adapt, so I moved to North Car­olina to work for a restau­rant com­pany that needed some­body to look after the qual­ity in all the restau­rants in the chain. They paid very well so I took ad­van­tage of it to save some money; then I re­turned to Mex­ico while I de­cided what I wanted to do. I worked in my fam­ily's restau­rants, re­spon­si­ble for the bak­ing and con­fec­tionery. Dur­ing this pe­riod I was ac­cepted by a restau­rant in Tokyo, and with­out think­ing twice, off I went. I was train­ing for a few months and then they hired me and I stayed there until my work visa ex­pired a year and a half later.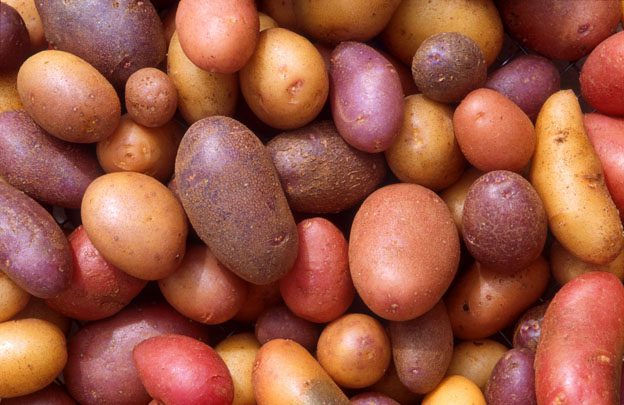 SO HOW DID YOU COME TO PERU?
My Japan­ese work visa took so long that I had to leave the coun­try. I de­cided to go to South Amer­ica be­cause I had never been there. I was in Bo­livia work­ing on a pro­ject and some mu­tual friends —friends of mine and Vir­gilio Mar­tinez— con­tacted me to work at an event in Peru. I ac­cepted be­cause I had al­ways wanted to get to know the coun­try. I met Vir­gilio and he of­fered me a job with him when he opened Senzo, his restau­rant in Cusco. I stayed there sev­eral months and then he started other pro­jects so I came to Lima to work at Cen­tral.
WHAT DO YOU DO AT CENTRAL?
I'm re­spon­si­ble for de­vel­op­ment and re­search; this is very im­por­tant here be­cause all the restau­rant's dishes have a his­tory. I am part of the Mater Ini­cia­tiva, which con­sists in in­ves­ti­gat­ing Pe­ru­vian prod­ucts. To do so we travel to the dif­fer­ent re­gions. We draw up the menu using the re­sults of this re­search work. This work is the best pre­sent I've ever re­ceived. Every­thing I know, every­thing I have learned over these years about Pe­ru­vian prod­ucts has been in­cred­i­ble. Some dishes on the menu stay the same, oth­ers mu­tate and yet oth­ers are re­placedvac­cord­ing to what we are re­search­ing. You can eat at Cen­tral then come back in fif­teen days to find new and dif­fer­ent dishes.
WHAT DO YOU LIKE MOST ABOUT WORK­ING THERE?
My work in­volves man­ual work and I love that. Also, I like Vir­gilio's aes­thetic very much. At Cen­tral I'm free to do a lit­tle of what I want be­cause Vir­gilio has a lot of con­fi­dence in me. That makes me happy at my work.
WHAT IN­TER­ESTS YOU MOST ABOUT COOK­ING IN PERU?
The prod­uct is def­i­nitely the most in­ter­est­ing thing, it's in­cred­i­ble. Not just the in­gre­di­ents, but how they are used. You have every­thing here, prod­ucts from the coast, the high­lands and the jun­gle, and they're all easy to get. The di­ver­sity is im­pres­sive and every time we go on a trip what most strikes me is the prod­uct. Fur­ther­more, here in Cen­tral we use prod­ucts that no­body has cooked with be­fore, for ex­am­ple chaco clay. We use it in pud­dings, in sal­ads, in our veg­e­tar­ian menu, etc.
WHAT IS THE MOST OUT­STAND­ING THING ON CEN­TRAL'S MENU?
The in­gre­di­ents and that each dish is the prod­uct of deep re­search; each dish has a whole team of peo­ple work­ing on it.
WHAT DO YOU MOST ENJOY ABOUT LIV­ING IN LIMA?
What I enjoy most is see­ing the sea every day. I can walk to work and look at the sea as I walk.
DO YOU HAVE ANY NEW PRO­JECTS WITH CEN­TRAL?
The prin­ci­pal pro­ject for Cen­tral is Cen­tral; it is very ab­sorb­ing but from a pos­i­tive point of view. It's a great pro­ject that is alive all the time, and we're going so fast that at times we don't re­alise ex­actly what we're doing, but there is al­ways some­thing new to work on
Editor's note: This article previously appeared on Ultimate Journeys Peru
YOU MIGHT ALSO LIKE
Now that you're here:
We're asking you, our reader, to make a contribution in support of our digital guide in order to keep informing, updating and inspiring people to visit Peru. Why now? In our near 20-year journey as the leading English-language source on travel in Peru, we've had our fair share of ups and downs-but nothing quite like the challenges brought forth in the first quarter of 2020.
By adapting to the changing face of the tourism and travel industry (on both local and international levels), we have no doubt we will come out stronger-especially with the support of our community. Because you will travel again, and we will be ready to show you the best of Peru.
Your financial support means we can keep sharing the best of Peru through high-quality stories, videos and insights provided by our dedicated team of contributors and editors based in Peru. And of course, We are here to answer your questions and help whenever you need us.
As well, it makes possible our commitment to support local and small businesses that make your visit an unforgettable one. Your support will help the people working in these industries get back on their feet once the world allows us to make our dream of enjoying everything Peru has to offer a reality again-from its mouthwatering gastronomy, thriving Amazon and archaeological wonders such as Machu Picchu.
Together, we will find a way through this. As a member of our community, your contribution, however big or small, is valuable.
Support Traveling & Living in Peru from as little as $1 - and it only takes a minute. Thank you!