Spas are slowly becoming more popular in Peru. And contrary to expectation, they are popping up all over the country, not just in Lima. Here are reasons why to visit a spa in Peru as well as suggestions for where you can go.
To enter a luxury spa offers the opportunity to forget life's problems a short while. It offers visitors the chance to be grateful for silence, far from the noise of the city. It means giving yourself up to expert hands in tune with the rhythm of your body, and waters that relieve aches and refresh ideas.
Aspire, a great spa in Lima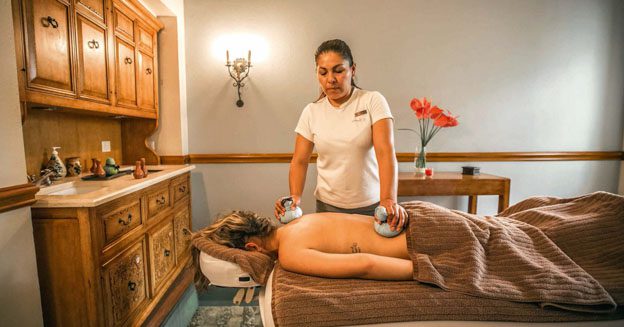 Those who come after to the spa after their work days will soon be transformed. Aspire, a Heavenly brand experience, seeks to physically restore its clients and to stabilise their emotions in fifty minutes. From the welcoming cup of tea to the final rest under speckled and twinkling lights of the integration room's ceiling, calm and darkness fuse to create space for peace. Heavenly Spa covers an area of more than 2800 m2, organically arranged with rooms for physical training, showers and bathing, a hydrotherapy suite and personal or shared cabins including private jacuzzi.
It's like a great wellness fun park where silence and body worship reign, though not in a superficial manner as the idea is to eliminate pain and correct real problems. The Aspire massage starts gently, then gathers strength; the masseur's hands follow the contours of your body finding nodes of stress and relaxing tough muscles. The effect is progressive, aches dissipate and you finally feel relief. The way it should be. The final sensation is one of peace and energy.
Angela Ayala, the spa manager, describes how the treatments have been designed especially around users' relaxation and wellness. And the spa is open both to hotel guests and visitors. The hot suite for example, includes pools at different temperatures and showers with various levels of intensity. There are 17 treatment cabins and more than 100 services are available, from exfoliation with chocolate, gold body wraps, treatments with grapes, and even pearl, caviar and collagen facials. Stone massages, Thai massage, shiatsu and sessions for mothers-to-be are also available.
Other spas in Lima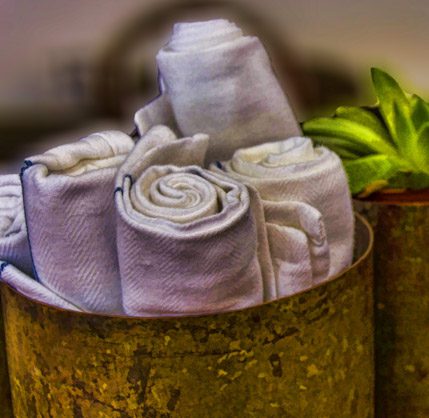 Heavenly Spa is just one example of the many spa treatments available in Lima. The capital's main hotels also explore ancestral local treatments and Peruvian products that are beneficial to the skin. These are in addition to centres dedicated exclusively to body care and keeping you energised and vibrant. The idea is that, more than just an additional entertainment, a visit to a spa is to achieve an intimate connection with our inner selves that will then be reflected in our daily lives: lower stress, a positive outlook and better labour and personal relationships.
Another interesting example is Zest Spa at the Belmond Miraflores Park, which prefers treatments involving local Peruvian and Amazonian products, such as coffee, coconut and chocolate body wraps. It also offers complete packages of stretching, jogging and yoga with a personal trainer. And for pure luxury: a strawberry and champagne bath with a view of the sea. Yaku Spa, at the Country Club Lima Hotel, also has an innovative approach involving aromatherapy, reflexology, exfoliants, hydrotherapy and sessions with hot stones. Let us end this short sample of Lima spas with Oxygen Spa, which is not part of a hotel chain, but has an honoured place among the capital's places in which to relax. Berthita, one of the senior masseuses, can induce the deepest relaxation with her hands. Her sessions combine suggestions for good skin care and skilled massages to complete the experience.
Spas in other parts of Peru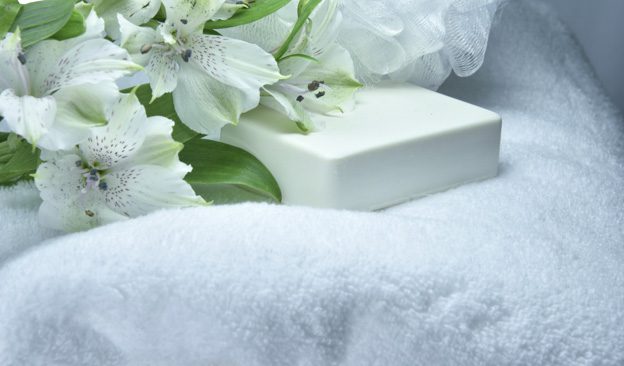 The interesting thing about these wellness establishments is that they have appeared in other parts of the country, not only combining business and technical skills but also achieving a close connection with the countryside. In Paracas (Ica) for example, at the end of the bay and almost on the shore, the sea breeze accompanies treatments at hotels such as La Hacienda, the Hilton and the Libertador. In northern Peru, K! Chic in Las Pocitas de Mancora (Piura), offers three to five day detoxification programmes including therapeutic massages and hydrotherapy treatments, nutrition workshops and corporal medicine, among others.
Unno Spa Sacred Valley in Cusco is another jewel surrounded by magnificent scenery. Surrounded by Apus ("mountains" in Quechua) and flanked by green hills and an imposing river, Aranwa Sacred Valley Hotel & Wellness is built on 2500 m2 of land that once belonged to a 17th Century country estate. It offers a hyperbaric chamber, hydrotherapy, Vichy shower, treatment and oxygenation rooms and aromatherapy, among others. There is also a meditation room for practising yoga and a space for Andean rituals that include reading coca leaves, Inca cleansing and
sauna with eucalyptus leaves and medicinal herbs.
YOU MIGHT ALSO LIKE
Editor's note: this article previously appeared on Ultimate Journeys Peru
Cover photo: Fshoq
Now that you're here:
We're asking you, our reader, to make a contribution in support of our digital guide in order to keep informing, updating and inspiring people to visit Peru. Why now? In our near 20-year journey as the leading English-language source on travel in Peru, we've had our fair share of ups and downs-but nothing quite like the challenges brought forth in the first quarter of 2020.
By adapting to the changing face of the tourism and travel industry (on both local and international levels), we have no doubt we will come out stronger-especially with the support of our community. Because you will travel again, and we will be ready to show you the best of Peru.
Your financial support means we can keep sharing the best of Peru through high-quality stories, videos and insights provided by our dedicated team of contributors and editors based in Peru. And of course, We are here to answer your questions and help whenever you need us.
As well, it makes possible our commitment to support local and small businesses that make your visit an unforgettable one. Your support will help the people working in these industries get back on their feet once the world allows us to make our dream of enjoying everything Peru has to offer a reality again-from its mouthwatering gastronomy, thriving Amazon and archaeological wonders such as Machu Picchu.
Together, we will find a way through this. As a member of our community, your contribution, however big or small, is valuable.
Support Traveling & Living in Peru from as little as $1 - and it only takes a minute. Thank you!