In the first of two articles featuring conversations with Kurt Holle, co-founder of Amazon Expeditions, we explore the subjects of eco-tourism, sustainability and investment in the jungle, and what it takes to establish collaborative relationships with indigenous communities.
About Rainforest Expeditions
Rainforest Expeditions has three eco-lodges, as well as an investigation center, all of which are located in the Tambopata National Reserve. Over 20 years ago Rainforest Expeditions was the first Peruvian company to join forces with an indigenous group when it went it began working with the community of Infierno, located inside of the reserve. Together they run The Posada Amazonas Lodge, which is currently owned by the community, whose members oversee the administration, logistics, human resources, and opperations. Rainforest Expeditions helps out as well by managing the aspects of the business related to marketing and sales.
Kurt Holle, Along with being the co-founder of Rainforest Expeditions, he is a forestry engeneer, and a consultant.
Is the jungle "in" as a place to invest in sustainability?
Yes the jungle is definitely "in" as a place that evokes excitement and a desire to visit. Its always been considered a difficult place to invest because at the end of the day, it's a hard place to understand. It never ceases to amaze me how little people actually know about the Amazon. It's a hugely misunderstood place. If people understood two or three basic things about the jungle, it would resolve a lot of the issues that they face living there. In reality the issues are more results of misunderstanding than wrongdoing.
What kinds of investment possibilities do you see in the Amazon?
I think that the Amazon is a very tricky place for business, as businesses exist and are conceived today. The world and the economy demand volume and homogeny, and the jungle is not reliable for either of these things. It can only provide small volumes, and in diverse ways. Those are, in fact, its strengths – diversity more than volume. Either way, making its reality work within the constructs of modern economies is challenging.

Nonetheless, talking about postmodern, internet-tied tendencies, there are a series of business models that give the Amazon a chance. These models are based on small quantities of select products – products that come with stories, which have to do with preservation, with the indigenous world, and with nature. These things add value to the products and services that we can offer here in the Amazon. Twenty years ago, it was impossible to export large quantities of things – for example, 500 units of chocolate – or to think that an indigenous group from the middle of the Brazilian jungle could have a distribution chain that ends in New York City. Today, that's all become possible. We just have to put proper value to the product so we can justify the difficulty that comes with getting it out there.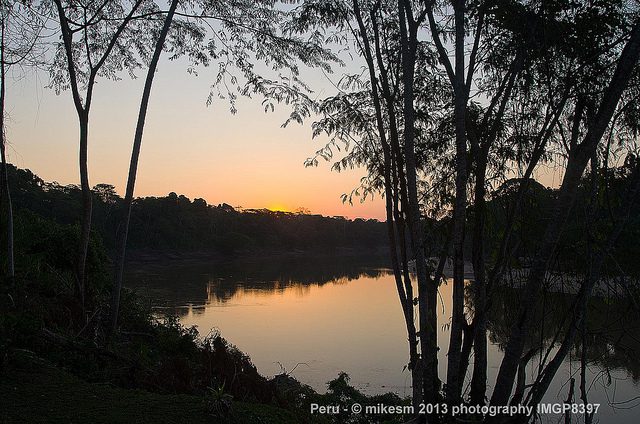 You've previously mentioned that "the future will bring successful tales of sustainability."
Lets use "a connection to nature" instead. I'll give you a few small-scale examples. ORG by Vio, created by Violeta Villacorta, is a high-fashion brand based on the aesthetics, tradition, and production by various indigenous communities. Pats, owned by Peruvian Gerry Cooklin, makes wooden furniture and housewares using every square inch of each tree that gets cut down for production, so that nothing gets wasted, and thus, the product has an added value. Dilwyn Jenkins, who recently passed away, had spent the last 35 years working with the Ashaninka native group in the central jungle, packaging coffee and cacao that was then sent to the UK to produce high-quality chocolates. He worked to directly connect the Ashaninkas to the market, rather than to work through brokers in hopes to achieve a larger amount of product. This makes the value of the product much greater. Everything is done on a small scale; nonetheless everything has been working for years and is demanding much thought in today's global situation.
Do these contemporary business models take indigenous intellectual property into account? Or do they use natives as marketing opportunities?
It's not about having indigenous people participate solely in the most basic part of the production chain. Rather, it's about having them participate in other, higher-up aspects as well, like distribution.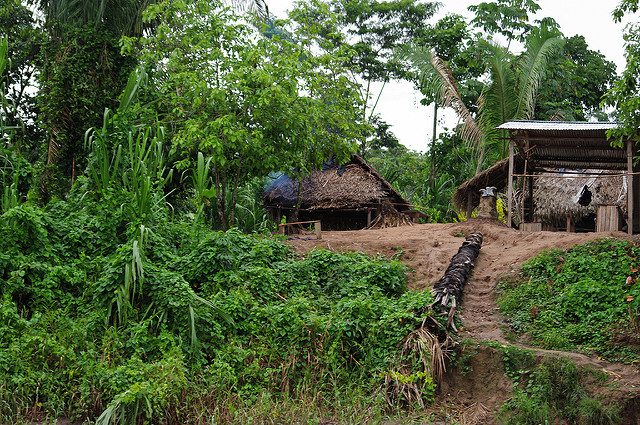 The tours you offer include the exploration and learning of nature, but the indigenous communities located in the areas are not integrated into the experiences you offer.
This is something very Peruvian. In Ecuador, for example, there are various agencies that are run by indigenous peoples, and they include cultural aspects within their programs. The Achuares do this very successfully in Kapawi, the Quechuas do this with Napo Wildlife Center Lodge, and the Secoyas with Remolino…

I think that in Peru, we get so much more to work with from nature – in terms of activities – than, say, Ecuador. Jungle tourism in Peru offers more of an environmental experience. Even if one goes to a Matsiguenga community – like, Shipetiari – one has to focus at least 50% of their time on nature alone, because it's spectacular.
Many of the big issues that the world is beginning to face – climate control, CO2 absorption, fresh-water reserves, genetic banks for new medicine – they all involve the Amazon. Is Peru conscious of the value its rainforest holds?
I don't think Peru is conscious of this yet, and I don't even think that humankind is clear about the interconnectedness between the Amazon and other, far-away places. If there's an impact here, it's going to be felt in the far corners of the world – the air, the climate, the water. In order for Peru to have the power to negotiate, the Amazon needs to be valued both internally and externally.
What kinds of new tourism proposals are you seeing in the rainforest?
Both Madre de Dios, with its lodges, and Loreto, with its cruises, will continue to grow. They are both very competitive destinations: they boast gorgeous forests (less so in Loreto), they are both airport accessible, and they are both high-quality products. They're going to raise the standards of jungle tourism. That's not to say that there aren't other destinations that are gaining popularity, like Tarapoto in the central jungle. Manu isn't quite there yet. The most interesting thing the park has to offer are the ACCA biological stations and the Matsiguenga lodges, the rest is a bit stuck.
What's the next big thing in Amazonian tourism?
Previously remote areas are going to be made accessible thanks to aviation – like the small planes that are used for African safaris. And there are going to be opportunities to experience radical and extreme adventures
Find out more about Rainforest Expeditions by visiting their website.
YOU MIGHT ALSO LIKE
1,000 ILLEGAL MINERS FOUND IN TAMBOPATA RESERVE
BIRDWATCHERS' BIG DAY OUT IN TAMBOPATA
HOW TO DEVELOP RELATIONSHIPS WITH INDIGENOUS COMMUNITIES WHILE TRAVELING
Cover Photo: Ultimate Journeys Peru.
Comments
comments