For a well-rounded exploration of the Cusco area's culture, history, art, and sacred plants, be sure to visit these museums.
Museum of Precolombian Art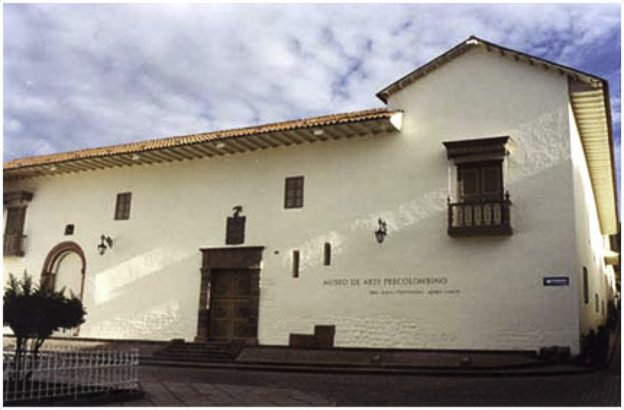 Dedicated to the display of archaeological artifacts and examples of pre-Columbian artworks drawn from all regions of pre-Columbian Peru. There are more than 450 artifacts on display, and the museum is located in a ceremonial Inca courthouse. There are a total of ten galleries: Formative, Nasca, Mochica, Huari, Chancay – Chimu, Inca, Wood, Jewelry and Stone, Silver, and Gold and Metals.
Contact, hours, and location
Contact: by phone 51 84 233210
Hours: Open every day from 8 am to 10 pm
Location: Plazoleta Nazarenas 231, Cusco
Inca Museum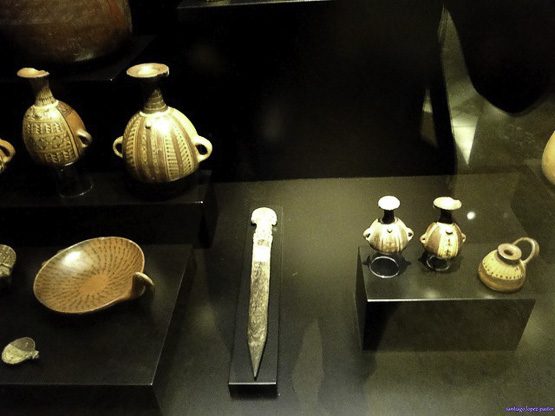 To find out the secret of the Incas' success, there is no better spot than the Inca Museum. The museum has artifacts from the distant pre-Inca through to colonial times, including ceramics, jewelry, and textiles, all set in context with archeological displays and architectural models. There are objects representing the Nazca, Mochica, Huan, Chimu, Qollas, Chancay and other cultures.
The museum has the world's largest collection of qeros, wooden painted drinking cups of the Incas. The star attraction is the collection of Inca mummies, which are the remains of sacrificial victims. Inca rulers were also mummified, although none of these have ever been found.
Contact, hours, and location
Contact: Visit their website
Hours: Monday-Friday 8 am – 6 pm; Saturday 9 am – 4 pm
Location: The Inca Museum is located a couple blocks east of the main square Plaza de Armas off a smaller square (Aazarenas Plaza) at 103 Cuesta del Almirante (Ataud at Cordoba del Tucuman)
Coca Museum
The Coca Museum in Cusco is an homage to the leaf that has become one of Peru's most important cultural symbols while examining the more sinister guise it has taken on in the modern era. The museum doesn't leave anything out. Guides are available to walk visitors through the art, artifacts, and other exhibitions related to the Inca's sacred leaf.
Contact, hours, and location
Contact: by phone at 51 84 501020
Hours: Open every day from 9 am to 7 pm
Location: 618 618, Cuesta de San Blas, Cusco
The Municipal Museum of Contemporary Art
This small museum features the work of several contemp GET TO KNOW PERUVIAN TEXTILES AT LIMA'S AMANO MUSEUMorary artists from the Cusco area. The exhibitions are not as developed as other museums in the area, and this is a museum that's best for big fans of local art. With that being said, if you are a big fan of local contemporary art, this museum might interest you. The entrance to the museum is included with a Cusco-area boleto turistico
Contact, hours, and location
Contact: by telephone at 51 84 240006
Hours: Tue10:00 AM – 8:00 PM, Wed10:00 AM – 5:00 PM, Thu10:00 AM – 8:00 PM, Fri10:00 AM – 10:00 PM, Sat – Sun9:00 AM – 6:00 PM
Location: Palacio Municipal | Plaza Cusipata, Cusco
Museum of Plants
From the use of quinine to stop a global malaria outbreak, to the mix of coca with the kola nut that changed the world's beverage market, Peru's history and impact on the world are closely tied to its plants.
This museum showcases many of Peru's most important and unique plants, particularly focusing on medicinal plants that have been traditionally used by indigenous people in the mountains and the jungles.
The museum explores different species of plant, including coca, tobacco, the San Pedro cactus, wilka, and ayahuasca.
Contact, hours, and location
Address: Pumacurco 519, Cusco 08000, Peru
Hours: Tuesday-Sunday 10am-6pm
Contact: By phone at 51 913 025 932
Cover photo: Wikimedia
YOU MIGHT ALSO LIKE