Traditional shamans don't lose their head in clouds. They engage in real life, do normal things and often get dirty. Be like them; instead of working getting stuck in new-age concepts that aren't helpful for how to manage ourselves on planet earth. For example, if we are milk drinkers, maybe we could visit a farm and learn how to actually milk a cow?
The further you want to go into ayahuasca-inspired inner realms, the stronger the rope should be that anchor you in your foundations.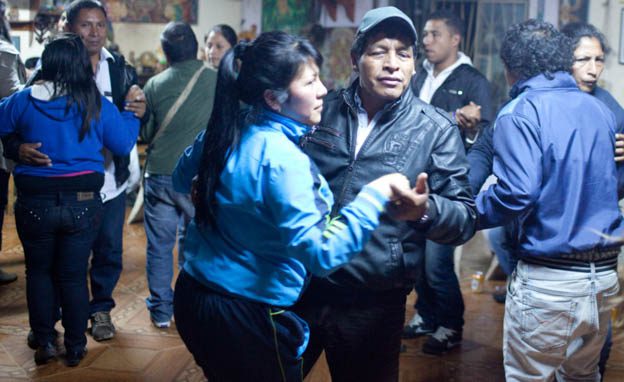 These foundations are daily life and being in the world, which is a testimony for the thing you claim to be medicine. If you lose the grip on reality, you lose the ability to check what is happening to you in relation to the world. You may commit the sacrilege towards what you say you love – because, for those who only wait for you to fall, you will be the best example of the joke these claims to healings are.
When you strive to open your third eye, be careful that light you seek does not blind you because the trick is to know Maya, (a Sanskrit term for illusion through manifestation), and to embrace it; not deny it, with eyes fixed on seeing the invisible.
In my opinion, one of the greatest challenges while working with plant medicines like ayahuasca is maintaining inner stability.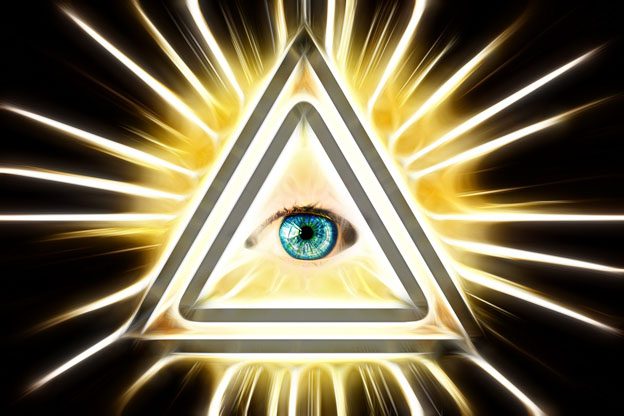 The challenges include illusions of grandeur, fear and paranoia, conspiracy theories, make-believe new age spirituality, fantasies about talking with plant spirits while avoiding engaging with personal issues or own family.
During our age of constant communication through social media and the internet, many people believe that all opinions are equal. If there was nothing considered of value in their lives before working with plant medicines, many run the risk, in the illusion of awakening, of ego inflation, and of holding missionary attitudes about truth based on what they experienced during a few ceremonies. It may include ideas such as Don Quixote-fighting reptilians and a belief in chemtrails.
With this being said, none of us are perfect, myself included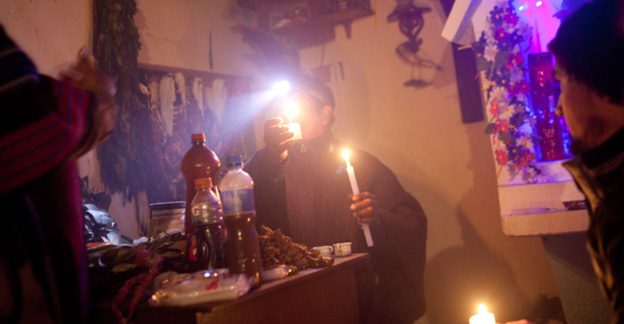 I may cherish my own authentic tastes. I may celebrate the fact I am not wearing an Indian feather crown and chasing exotic gurus. But I would not be honest – and perhaps wouldn't dare to preach the words above if I were not myself – at times at least – the guy in Shipibo shirt who does not have a clue how to milk a cow.
If you enjoyed reading this story, visit Psychonauta to find out more about our work.
Editor's note: This article originally appeared on the Tata Mundo Blog
Cover photo: Tata Mundo
YOU MIGHT ALSO LIKE
Now that you're here:
We're asking you, our reader, to make a contribution in support of our digital guide in order to keep informing, updating and inspiring people to visit Peru. Why now? In our near 20-year journey as the leading English-language source on travel in Peru, we've had our fair share of ups and downs-but nothing quite like the challenges brought forth in the first quarter of 2020.
By adapting to the changing face of the tourism and travel industry (on both local and international levels), we have no doubt we will come out stronger-especially with the support of our community. Because you will travel again, and we will be ready to show you the best of Peru.
Your financial support means we can keep sharing the best of Peru through high-quality stories, videos and insights provided by our dedicated team of contributors and editors based in Peru. And of course, We are here to answer your questions and help whenever you need us.
As well, it makes possible our commitment to support local and small businesses that make your visit an unforgettable one. Your support will help the people working in these industries get back on their feet once the world allows us to make our dream of enjoying everything Peru has to offer a reality again-from its mouthwatering gastronomy, thriving Amazon and archaeological wonders such as Machu Picchu.
Together, we will find a way through this. As a member of our community, your contribution, however big or small, is valuable.
Support Traveling & Living in Peru from as little as $1 - and it only takes a minute. Thank you!