Those living in Iquitos during the filming of Warner Herzog's Fitzcarraldo might have found themselves starstruck. This is a story of my encounter with one of the film's main actors.
When I lived in Iquitos my favorite restaurant was Casa Cohen on Jirón Próspero. This was a simple place located in a pretty corner in the center, which was open on two sides to the street. The façade was adorned with shiny blue relief tiles, which looked a bit surreal here in the Peruvian Amazon jungle.
As one entered Casa Cohen in this afternoon hour, only a handsome middle-aged man with a three-day beard sat in front of his cool beer, and somehow the man looked familiar. "Was he a German actor?" I asked myself.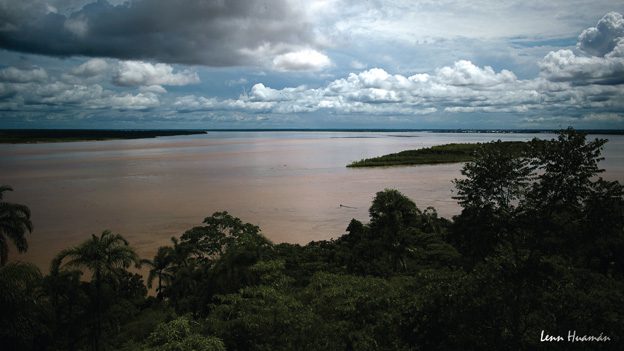 "Are you Mario Adorf?" I asked him in German. "Yes," he responded in a friendly tone, before inviting me to sit down with him. And so I joined this legendary actor from Warner Herzog's Fitzcarraldo and we talked enthusiastically about this legendary film.
The next day I went to watch Mario Adorf on set. He played the captain of the Molly Aida, an Amazon steamer which carried Fitzcarraldo into the rubber fields in the north. Adorf stood on the railing, and next to him was Mick Jagger, playing Wilber, who had a naked torso and straw hat. Photographer René Pinedo shot some photos. But this scene was a lost cause because this first version of Fitzcarraldo which was being shot never ended up getting finished.
Adorf played a wonderfully grumpy Amazon captain, and in the scene I watched, he was standing alongside troops while setting down the broad Amazon. Captain Mario Adorf rang the ship's bell to Depart. And in arrogance he rang the bell again, louder and louder until the ship disappeared under the musical noise of a Creole band. It was clear from watching him that Adorf enjoyed his role.
The next time we meet Mario Adorf, his enthusiasm had dropped. Maybe he underestimated that Herzog was not a studio director, but someone who demanded a lot from his films, his actors and himself, and someone who went to the limit. In Fitzcarraldo, not only sweat flowed, but also blood. Accidents happened, and you might have lost track if you tried to count all of the injured and wounded.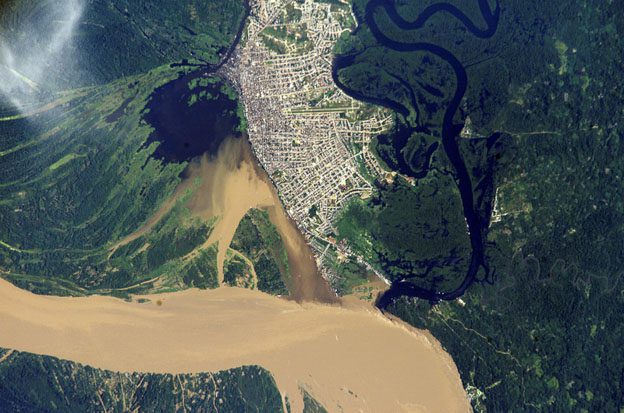 The movie Fitzcarraldo can be seen as a testimate to willpower. In order to make the movie in the way he felt it needed to be made, Warner Herzog had the film's gigantic steamship pulled over a mountain. The film is melancholy in nature, full of energy and physically jarring. And from the start, it was clear that Mario Adorf and Werner Herzog were not on the same wavelength. Adorf called Herzog's dealings with his actors irreverent and his cinematic audacity is what he referred to as human agony.
The first version of the movie remains unfinished because lead actor Jason Robards fell ill and needed to disembark from the set. This is why there was a second version of the movie that needed to be filmed. The role Adorf played in the first version was then taken over by Paul Hittscher, the German owner of a small restaurant outside the city. It was the same Paul Hittscher with whom I once met with and spent time with, which you can read about here.
Do you want to explore more about the world's strangest and most fascinating destinations? Do you want to read more about my decades of experiences while traveling the world? Then maybe you're interested in checking out my blog Notes and Notes from the Road.
Editor's note: this article previously appeared on Notes and Notes from the Road.This is an excerpt from Wolfgang Stock's Snowfall in the tropics.