We provide safe and exceptional Peru experiences in person and online.
We are an experience company, providing reliable travel news & content about Peru. We are passionate about delivering reliable and unbiased content and providing amazing experiences for people visiting Peru.
Since 2003, we have led the way as an authoritative and reliable English-language resource for those interested in traveling, living, working, and investing in Peru.
Staff
Carsten Korch, Founder
Originally from Denmark, Carsten returned to Peru in 2002 with his wife and eldest son. He started Living in Peru in 2005, among other ventures in Peru. Before this, Carsten has worked in tourism, living in France, Sicily, and the U.S., and promoted bands like Metallica, Def Leppard and U2 for PolyGram Records (now Universal Music). Carsten loves pisco sours, Peru's cuisine, and traveling with his family within Peru, a country that he believes is the land of opportunities.
Javier Kudo, COO
Javier specializes in digital strategy, product design, and innovation. With an MBA, an executive degree in human resources, and a BA in communications, he runs his own consulting company, Technologist.Media and teaches at two universities in Peru.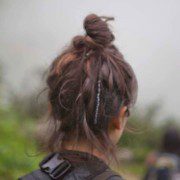 Agnes Rivera, Editor-in-Chief
A native Oregonian and unabashed logophile, Agnes is the co-founder of boutique communications agency, Ravel. She likes to find green spaces, read paperback books, and travel around Peru when she can—Oxapampa and Tarapoto being her favorite national destinations so far.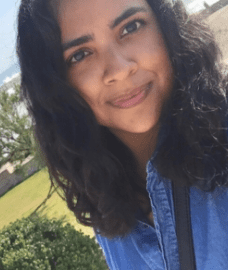 Susana Aguirre, Editorial and Marketing
Susana is passionate about building brands through sales, marketing and public relations. She has eight years of experience working with fashion brands and media companies in NYC and Peru, including writing and editing for LivinginPeru.com in 2011.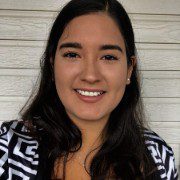 Flavia Hurtado, Travel Planner
Flavia's first love has always been traveling around the world: this was her main reason for becoming a professional in the tourism industry. Her expertise is in tailor-made trips around Peru, and she has a sharp eye and years of experience allowing her to suggest the best options to her clients so they will have the best time of their life in Peru. She is very passionate about what she does and wouldn't hesitate to do her best to help at any moment. She is fluent in English and Spanish.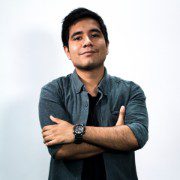 Cesar del Aguila, Videographer
Videographer and photographer from Lima, Peru. He likes street photography and making documentary films. Awarded with the first place (General Category) in the photo contest "Click to Innovation" of the Peruvian Ministry of Production. He joined our team to make audiovisual content. He is also an active member of the LIMA brand and one of the founders of Quinto Espacio.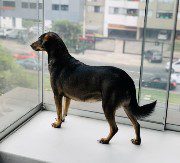 Cara, Office Mood Booster
From last-minute reservation requests at top restaurants to delays in connecting flights, nothing can waver Cara's calm and refined personality. Since 2019 she has been keeping the office vibe cool and under control—even when she's taking a nap. Check out her full adoption story (and some of her top places to hang) here.
Regular Contributors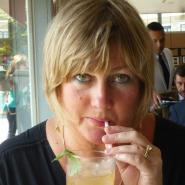 Sheila Christensen Jeanneau
Born and raised in Chicago, Illinois, Sheila spent several years living in Denver, Colorado, while attending Regis University. She then moved to Fort Lauderdale, Florida, where she would stay for 11 years before moving with her Peruvian husband to live full-time in Peru in 2007. Inspired by the fantastic cooks in her Danish family, Sheila is an epicurean at heart and a dedicated food writer. In her free time, she volunteers at an orphanage, plays tennis and other sports, and loves exploring Peru's incredible cuisine.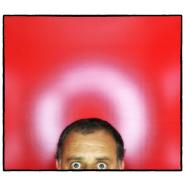 Marco Simola
Marco is a professional photographer and native Italian. Since 2007 he has been living in Peru where he works with many international brands and NGOs. His photographs are sold worldwide through international agencies Demotix and Latin Photo. Most commonly his photos can be found accompanying our restaurant reviews, though you can also take a look at his website here.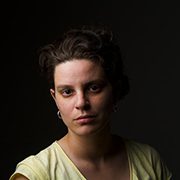 Maria Alejandra Baraybar
Maria has a Bachelors degree in psychology and is a graduate of IPAD in photography. She is always looking for the ideal balance between both to achieve unique and engaging photography. She is passionate about equality and human rights, music and arts. You can view some of her work on her Flickr account or take a look at our restaurant reviews.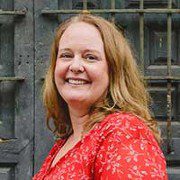 Lyn Croyle
Lyn Croyle is a plant-based nutritionist, recipe developer and blogger living in Lima, Peru since 2018. Her healthy, plant-based recipes, found on CookEatLiveLove, show how easy and amazing eating more plants can be.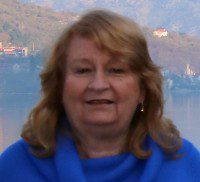 Kerrie-Anne Riles
Kerrie-Anne is an Australian freelance travel writer currently living in Peru. She has lived in seven different countries and travels extensively. Her travel writing covers unusual places and quirky travel experiences, luxury travel especially cruising and train trips, as well as gluten free cooking and restaurants. She is also an award winning textile artist and has written articles for Down Under Quilts and a member of: International Travel Writers and Photographer Alliance, International Travel Writers Alliance, TravMedia.

Clinton & Lili
Clint & Lili, a husband and wife team, are expats from the state of Wisconsin in the United States and have been living in Arequipa since 2017. They are both avid readers with a love of Peru, traveling, and helping to build a strong community. Clint works in the field of renewable energy development, while Lili works in the non-profit sector. In their free time, they create videos for their YouTube channel, The Fandrich Expedition.
Cover photo: Adli Wahid (Unspalsh.com)