They appear like the product of some hallucination: castles, seemingly lifted from some medieval European kingdom (or at least Magic Kingdom), rising above typical Peruvian towns.
Most are a testament to past fortunes, to a time when their owners hoped that these castles would convey a sense of Old World civilization. Today, they make for rather quirky tourist attractions.
Castillo Rospigliosi
In 1929, the renowned doctor Carlos Rospigliosi began construction of this castle in Lima's Santa Beatriz neighborhood. The idea behind the castle was to provide an appropriate place to stay for the doctor's friend, King Alfonso XIII of Spain, during a visit to Lima. Unfortunately, the king was dethroned before he could be visit. The castle was used as a family home before passing into the hands of the Air Force.
Castillo de Chancay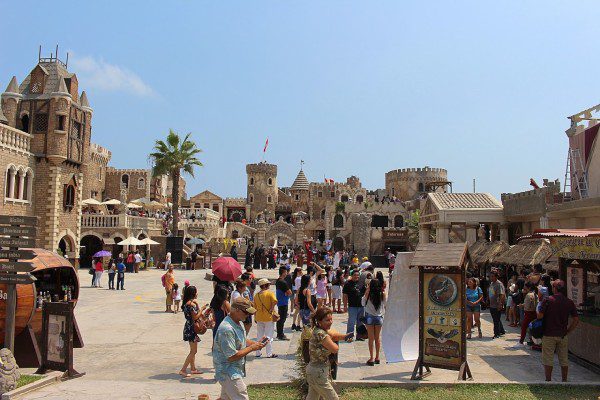 About an hour north of Lima on the Panamericana, the fishing and farming town of Chancay seems like an unlikely place for a sprawling medieval castle. Nevertheless, it was here that Consuelo Amat y León built this complex between 1925 and 1935. The doña was inspired by a trip through Europe, and also wanted to build the castle in homage to her deceased husband. She never lived in the castle, and it fell into disrepair before being restored in the 1990s. Today, it is a tourist complex, with lodging, restaurants, a nightclub and recreational facilities.
Castillo Forga
Rising above the popular beach town of Mollendo, the Castillo Forga has had a long and interesting history. The castle was built by a successful Arequipeño, José Miguel Forga, in 1923. Soon after, however, Forga found himself ruined (possibly because of the crash of the New York Stock Exchange in 1929) and in debt to the government. The government seized the castle, and shortly afterwards, it ended up in the hands of Arequipa's archbishop, Leonardo Rodriguez Ballón. One version holds that the monsignor had purchased the home from the government, while another story states that President Manuel Prado gave the home to the archbishop as a gift after the cleric helped to annul Prado's marriage. The city of Mollendo is looking at housing a museum within the castle.
Castillo de Lamas
Lamas is a small town located about 20 kilometers from the city of Tarapoto. The town's castle is more recent than the others mentioned it. It was built by an Italian expatriate over the last several years. The castle houses an art collection, a small store and a café.
Castillo Unanue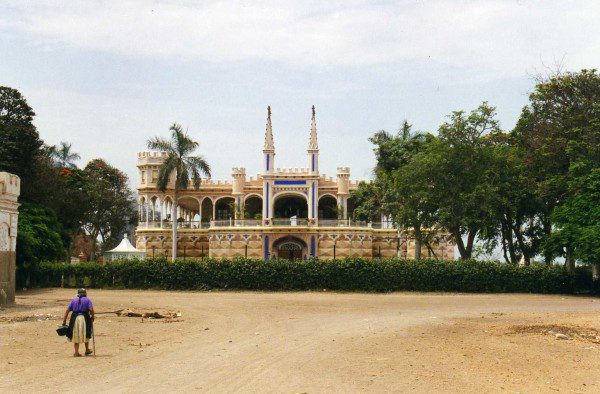 Located in Cañete, about two hours south of Lima, this castle was built by the wealthy Unanue family between 1843 and 1900. To aid the construction, the family purchased a German castle, dismantled it and had a significant portion shipped to Cañete. When you visit, young local guides will provide tours (for a tip) and recount stories of how the space was used to keep and sell slaves through its underground network of tunnels.
The castle was badly damaged by the 2007 earthquake and is in a state of disrepair at the moment.
One does not normally associate Peru with medieval-style castles, but there are a number of such buildings throughout the country.
Cover: Ironshot/Wikipedia
Now that you're here:
We're asking you, our reader, to make a contribution in support of our digital guide in order to keep informing, updating and inspiring people to visit Peru. Why now? In our near 20-year journey as the leading English-language source on travel in Peru, we've had our fair share of ups and downs-but nothing quite like the challenges brought forth in the first quarter of 2020.
By adapting to the changing face of the tourism and travel industry (on both local and international levels), we have no doubt we will come out stronger-especially with the support of our community. Because you will travel again, and we will be ready to show you the best of Peru.
Your financial support means we can keep sharing the best of Peru through high-quality stories, videos and insights provided by our dedicated team of contributors and editors based in Peru. And of course, We are here to answer your questions and help whenever you need us.
As well, it makes possible our commitment to support local and small businesses that make your visit an unforgettable one. Your support will help the people working in these industries get back on their feet once the world allows us to make our dream of enjoying everything Peru has to offer a reality again-from its mouthwatering gastronomy, thriving Amazon and archaeological wonders such as Machu Picchu.
Together, we will find a way through this. As a member of our community, your contribution, however big or small, is valuable.
Support Traveling & Living in Peru from as little as $1 - and it only takes a minute. Thank you!