Taki Wasi, a Tarapoto-based treatment center, uses ayahuasca and embraces psychotherapeutic techniques to help its clients break with substance addiction. In this article second of two articles, patients from around the world share their transformational stories.
Maximiliano ( Chile )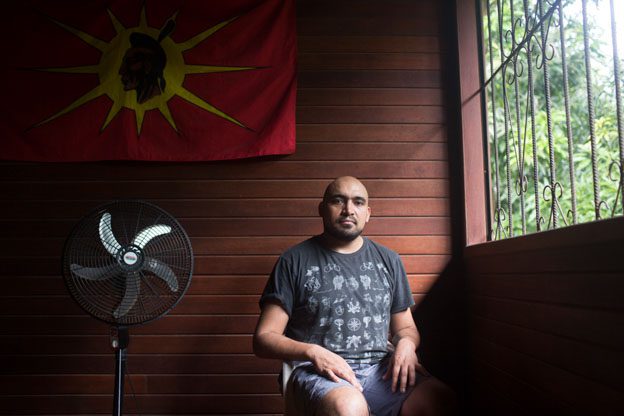 My reasons for seeking treatment is excessive consumption of alcohol, addiction to cocaine and other drugs. I have tried so far many ways of breaking these addictions, but ayahuasca in the ritual context of Takiwasi center was a breaktrough like none before.

There was a tradition of using plants for healing within my family, so I was open to this concept, I have tried mushrooms before or peyote in a ritual in Mexico, and although they had some positive impact, they did not result with the same changes as ayahuasca. I drank it first time here, and from the first experience it was magical encounter, full of spiritual meaning. I connected to my infancy, to my ancestors, to something very ancient about myself and nature. I felt that my problems had a lot to do with lack of roots, they were connected with story of migrations of my family. Drinking aya has shown me whom I really was. I believe that human being is nature – we are part of it. This is why the plants can reveal the truth about ourselves, this fundamental, primordial reality. Drugs I used before or pharmaceuticals were never able to do that, or actually they obscured it even more.
Santiago (Spain)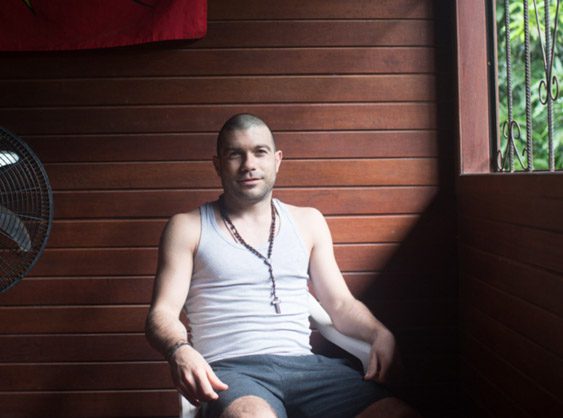 I have been a heavy user of many drugs, crack, cocaine, cannabis, whatever. I tried various modes of treatment before, including two long term stays in centers in Spain, full year, but without any success. Then I was able to experience ayahuasca for the first time in my home country, which brought certain effect, especially in affecting my conscience. I started hearing about this center operating in Peru, found out more and finally ended up here. In the whole context of ritualistic use in Takiwasi, in combination with icaros and whole healers work I was able to see ayahuasca as truly healing plant. I could not compare it to drugs I had used in the past, despite modifying consciousness it brings actual healing, there are also many physical sensations that there are not pleasant, it is used in certain context, and above all – with deliberately chosen intention.
Alexandre ( 42, France )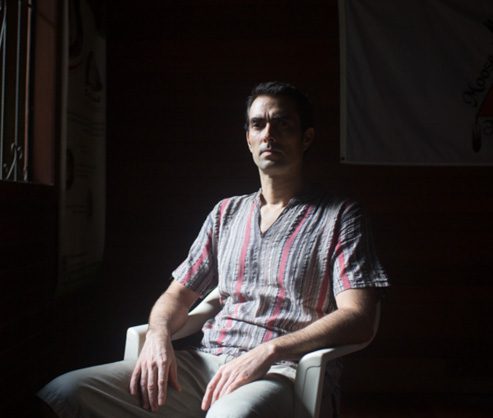 I came here to solve my addiction to marijuana. All my life I felt bad in my body, in my head, and I guess marijuana was a way of numbing this pain. After ayahuasca session I was quickly able to solve my addiction problem, because I could see where it came from. I started to work on issues from my infancy, and ayahuasca made it very clear for me that the root is in the problems with my mother. So I focused on this in my following sessions. Slowly the improvements started to appear, I began to feel more at peace, more accepting. I don't think I will need to come back to smoke marijuana, now that I saw what was the real reason of my use. I am interested in the transformative potential of the plants, and when I leave Takiwasi, I am hoping to go to Iquitos, to do a diet with tobacco.
Marcos ( Bilbao, Spain )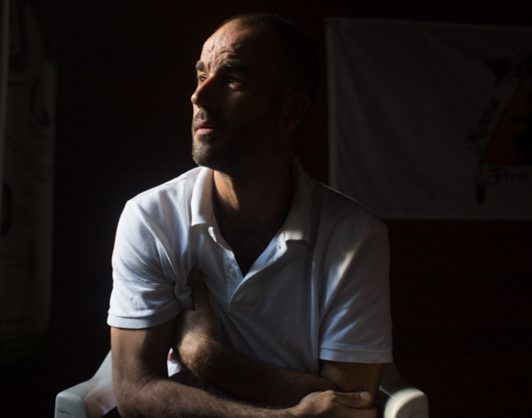 I have been working all my life in the pharmaceutical industry, and at the same time I have been heavy cocaine addict myself. I was using huge amounts of cocaine, and frankly speaking, living in darkness. What ayahuasca gave me was access to light. I can see the changes are almost immediate, especially here in Takiwasi, where ceremonies are so powerful, in comparison to places in Spain where I drank a couple of times before coming to Peru. Here it is very hard work, but effective. I am becoming new person, receving many revelations, opening my feelings. I can say that since I started to drink ayahuasca, I speak from my heart.


In contrast with drugs I took before in my life, I don't depend on ayahuasca. It helps, but I am not seeking it out, one does not do it because one feels like it, it is not pleasant. It is work and it is not easy. You have to try it to understand. However, despite hard moments , it is full of love, and you can feel it.
If you enjoyed reading this story, visit Psychonauta to find out more about our work.
Editor's note: This article previously appeared on the Blog of Tata Mundo
YOU MIGHT ALSO LIKE