A quaint and comfortable cafe in the heart of Miraflores, Aromia has some of the best tasting coffee around!
Calle Libertad 415, Miraflores
Monday to Saturday, 8.00 – 21.00.
Sunday, 9.00 – 20.00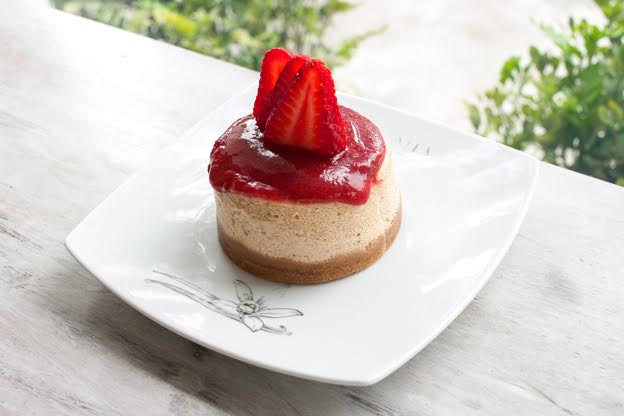 Coffee and pastries are two worlds that easily combine but you cannot always find a place where both are equally good.
Aromia is a place in Miraflores for specialty coffee and fine desserts. Augusto Wong and Caterina Santin are behind this local where you will find six coffee brewing methods and homemade pastries, from a traditional cheesecake (S/ 15) to creative carrot cookies (S/ 6).
"We work without premixes, our desserts are more natural, with Andean grains to make it more nutritive", says Caterina.
The real tiramisu, with mascarpone, amaretto and coffee syrup (S/ 11) is one of the most solicited, as well as the banana mousse with Nutella that makes them popular. People also love the cornstarch alfajores (cookies stuffed with caramel).
The secret to their desserts: produce little quantities with fresh ingredients.
Red velvet cookies (S/ 6) are not only delightful to look at but also taste great. The beautiful color is because of the beetroot and the level of sweetness is perfect. All the desserts are made for individual portions because in that way you can control the right quantities of the ingredients. If you want a really sweet dessert, the chocolate terrine has three kinds of chocolate: white, milk and bitter.
About the coffee…
Aromia works with coffee from Cusco (Santa Rosa), for the espressos, and Cajamarca (San Ignacio) for methods. "It's important for us to work directly with fair trade, meeting the coffee growers and making a roasting according to the origin". Water, temperature and an espresso machine correctly calibrated are also important to have a good coffee. "98 percent of the coffee is water. You can ruin a very good coffee with bad water", adds Caterina.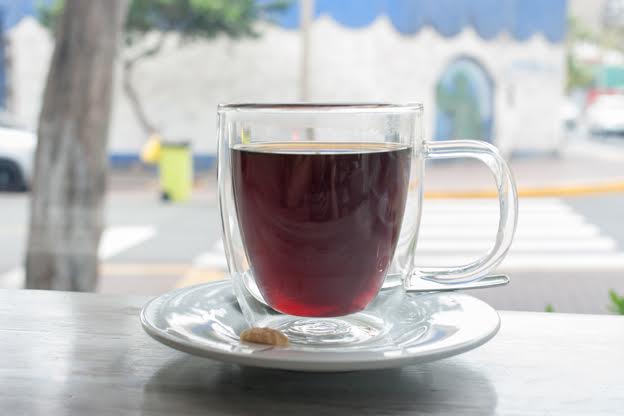 Cold Brew, Aeropress, V60, Syphon, Chemex and French Press are their methods.
They serve all the coffees without sugar, so the client could add according to their own taste. Also, they have cups with a false bottom to keep the drinks warm. The Chemex is a very clear coffee, with notes of fruit that they recommend to try tepid, to discover more flavors.
Teas, infusions and natural juices complete the menu.
If you are there during mornings, the power breakfast (S/ 10) contains a mix of fresh fruit (apple with pineapple, pear with peach, or mango with aguaymanto), honey and chia. If you are there for lunch or dinner, they have five sandwiches: the classic Caprese, Prosciutto (mozzarella and jam), Pesto Chicken (with mozzarella, pepper, and onion) and a couple of croissants (classic and with cheese and ham).
Espresso bar: S/ 5 – S/ 10
Show Bar and methods: S/ 9 – S/ 10
Tea and infusions: S/ 8 – S/ 10
Breakfast time ( 8:00 am to 11.00 am):
Scrambled eggs with toast, croissant, jam or cheese: S/ 10.50 – S/ 14
Cookies, muffins, and brownies: S/ 6 – S/ 7
Croissant (classic or with ham and cheese): S/6 – S/ 9
Paninis: S/ 12 – S/ 16
Red Velvet Cookie (Cover photo: Maria Alejandra Baraybar/Living in Peru)
Comments
comments