A Night for Tambopata, a dinner hosted by Astrid & Gastón restaurant, aimed to raise awareness (and funds) for the illegal mining in Peru's Amazon. What was the experience like?
Having spent four extraordinary days in the Tambopata region at the Refugio Amazonas during Easter earlier this year, it was a privilege to attend a Una Noche Por Tambopata (A Night for Tambopata). This fundraising event, hosted by Astrid & Gastón restaurant, aimed to raise funds to help the fight against illegal mining in the Madre de Dios River area.
Illegal gold mines are decimating vast areas of our rainforest. Not only are they illegally clearing trees and destroying wildlife habitat, the processing of the gold using mercury is polluting the Madre de Dios River.
It is the mission of Los TamboPatas, a conservation group, to monitor and protect against the deforestation and illegal mining of the area, in particular in the Tambopata National Reserve Buffer Zone. Bordering the reserve, this area stretches over more than 230 thousand hectares.
Eight renowned Peruvian chefs donated their skills on the night of the event (November 15) to provide the food for a sellout crowd for the function held on the patio of Astrid y Gastón restaurant. Chefs included: Virgilio Martinez (Central), Francesca Ferreyros (IK), Mayra Flores (Shizen Barra Nikkei), Rafael Casin (Inkaterra), José de Castillo (Isolina), Martha Palacios ( Panchita), and Pedro MiguelSciaffino (ámaZ). Jorge Muñoz, of Astrid & Gastón, also participated and welcomed guests.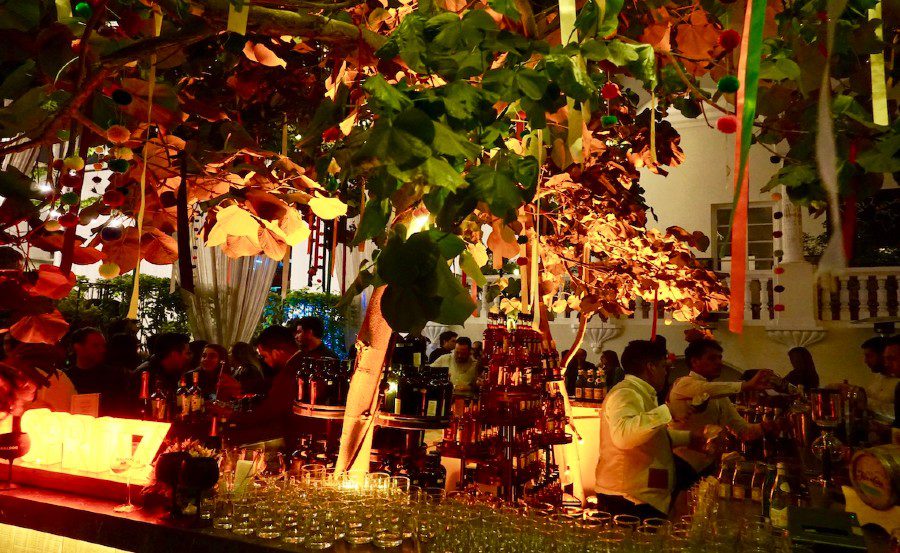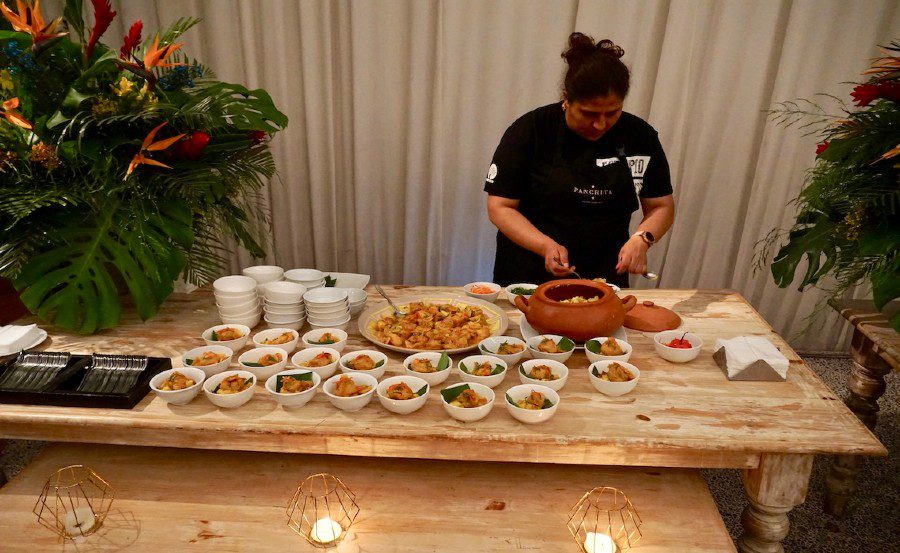 Each chef had created a special dish showcasing Amazonian ingredients. Served in hundreds of white tasting bowls, the dishes were then distributed by enthusiastic waiters who were happy to explain the unique ingredients we were about to taste. We were treated to Amazonian delights such as paiche (the large river fish, prepared by Panchita) and lengua con cacao (tongue with cacao, prepared by IK).
Funds raised during the evening supported the efforts of Los TamboPatas. To learn more about their efforts visit their website here.
All photos: Alan Riles

Now that you're here:
We're asking you, our reader, to make a contribution in support of our digital guide in order to keep informing, updating and inspiring people to visit Peru. Why now? In our near 20-year journey as the leading English-language source on travel in Peru, we've had our fair share of ups and downs-but nothing quite like the challenges brought forth in the first quarter of 2020.
By adapting to the changing face of the tourism and travel industry (on both local and international levels), we have no doubt we will come out stronger-especially with the support of our community. Because you will travel again, and we will be ready to show you the best of Peru.
Your financial support means we can keep sharing the best of Peru through high-quality stories, videos and insights provided by our dedicated team of contributors and editors based in Peru. And of course, We are here to answer your questions and help whenever you need us.
As well, it makes possible our commitment to support local and small businesses that make your visit an unforgettable one. Your support will help the people working in these industries get back on their feet once the world allows us to make our dream of enjoying everything Peru has to offer a reality again-from its mouthwatering gastronomy, thriving Amazon and archaeological wonders such as Machu Picchu.
Together, we will find a way through this. As a member of our community, your contribution, however big or small, is valuable.
Support Traveling & Living in Peru from as little as $1 - and it only takes a minute. Thank you!