Over the weekend of August 3rd, 2019, this one-of-a-kind event attracted musicians, artists, and music enthusiasts from across the Americas. These photos capture several important aspects of the festival.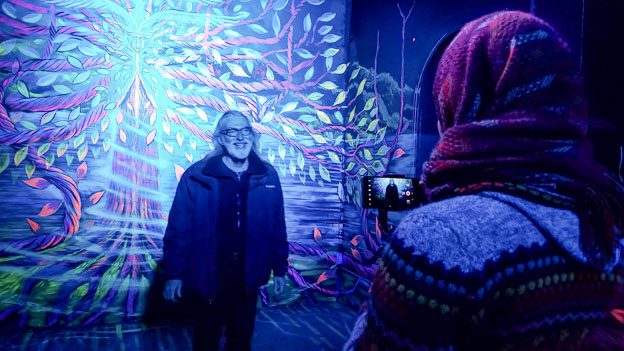 The event was organized by Ricardo Silva, a world-famous musician, and composer and Miguel Angel Merida, a renowned multi-medium visual artist who was born in Cusco. One of several notable musical guests who played at the concert were Tito la Rosa, Pepe Chiriboga, and Tavo Castillo. In the photo above Tavo Castillo speaks to a live camera about the music festival.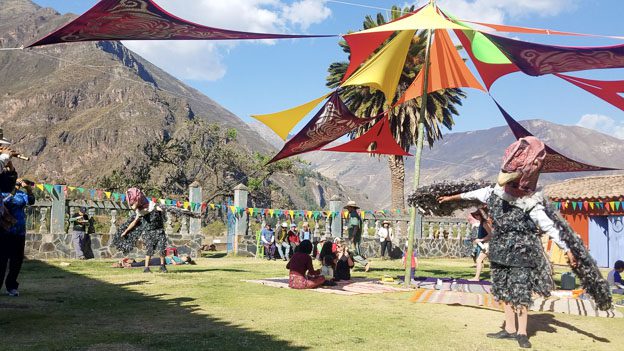 Local musicians and dancers led way for a spectacular procession into the festival space in order to open the event. Chicha, a traditional Andean corn beverage, was shared by all while attendees dances with the performers, many who were dressed as condors.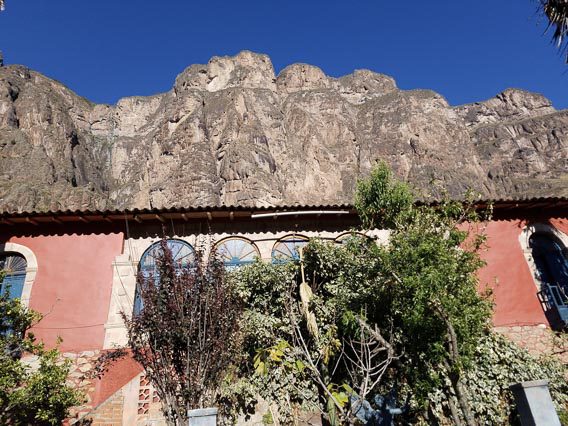 The festival was held at the historic Paucartika Hacienda, located in the Sacred Valley, near the village of Lamay, which is about an hour outside of Cusco.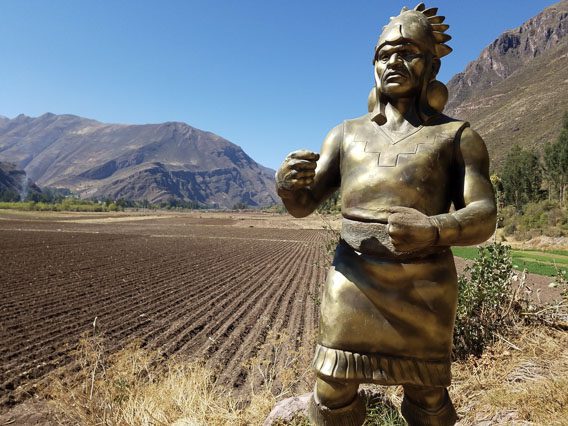 The hacienda is surrounded by corn fields, and above the complex are dramatic mountain vistas and the spectacular ruins of Huchey Qosqo.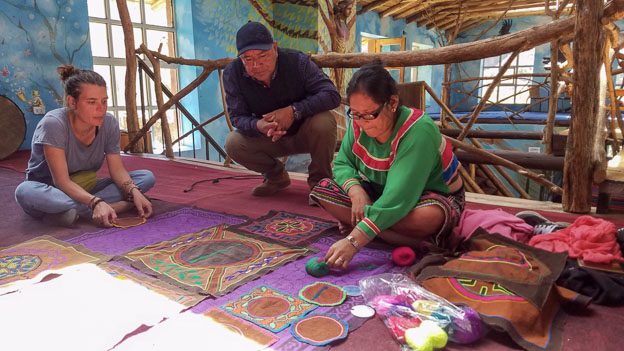 The festival was about much more than music. Over a dozen professionals held workshops on a variety of topics including traditional Shipibo embroidery, archaeology, sound healing, and yoga.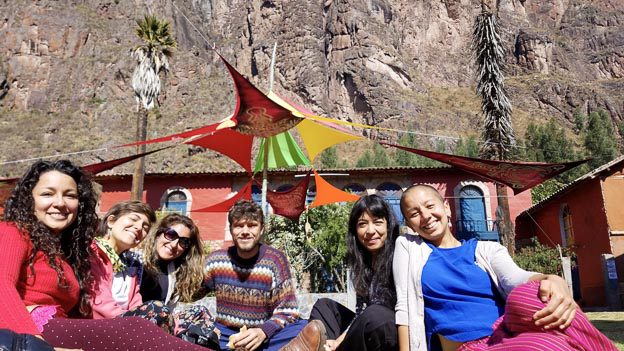 The event could not have happened without the help from staff and volunteers who worked for months leading up to the festival in order to make it the best that it could be.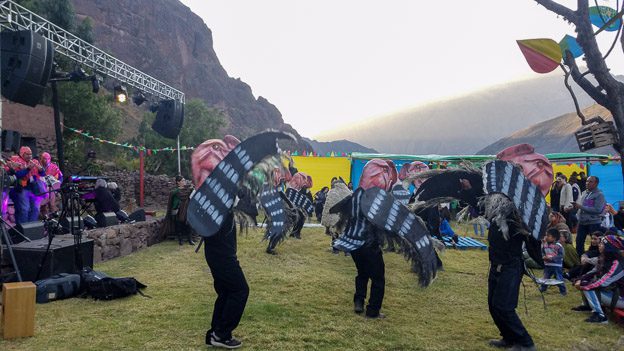 After a weekend of workshops, music, and dance, attendees now must wait another year for this great festival to be held again. Who wants to join me at the 2020 Native Music Festival?