Are you thinking about making the big move abroad, or are you traveling through Peru and wondering what you'll be spending? We think that Arequipa is a great city to put roots down (though, we may be biased). It's cheaper than both Lima & Cusco, but it's still a great little city.

The costs we've compiled are from 2018, for a 2-person household, and in Yanahuara, which is one of the most expensive areas in the city. If you're looking to stay in another area of the city, you will most likely be paying less.
Housing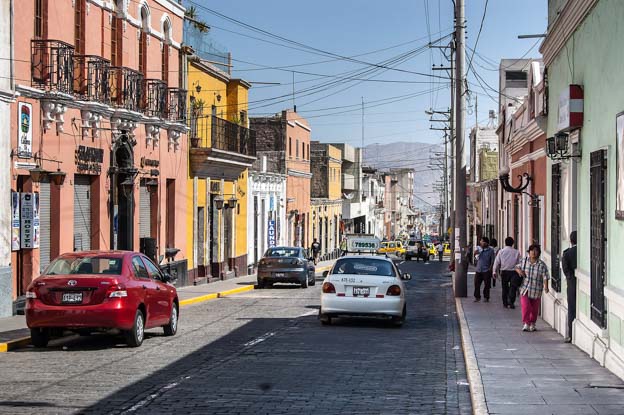 We will be listing four options for housing in this article, buying a house, buying a departamento (condo/flat), renting an apartment, or renting a room. Again, these prices are in Yanahuara, which is an expensive area.
Buying a house in Yanahuara is expensive. A large house, 375 m2 (4,037 ft2), with 5-6 bedrooms, and an attached garage is approximately $2,000/m2 ($185.80/ft2). We have seen homes in Yanahuara selling for between $500,000 and $750,000. It's important to note that these houses are not new construction and many would be in need of significant repairs and updates.
Departamentos (a condo or flat) are very common in Peru because they are a more cost-effective way to buy your own space. A 3-4 bedroom departamento in Yanahuara is approximately $1,000/m2. We have seen several depas with approximately 120 m2 (1,290 ft2) for between $115,000 and $140,000 depending on the age of the building. There are tons of units for sale in Yanahuara and around Arequipa.
If you're just passing through and hoping to rent a place instead of staying in a hostel, a brand new 3-bedroom apartment with about 125m2 is about $620/month. This is the most you'd ever want to pay in Yanahuara, and the average prices for new-ish apartments, again for a 2-3-bedroom, likely run between $400-$550/month.
Another great alternative if you're traveling but want to stay a little longer is to rent a room in someone's house or departamento. Once you get on the ground in the city, you will see plenty of signs advertising rooms for rent. In Yanahuara, we've had friends rent rooms for anywhere from S/350 ($100) to S/500 ($150). It's also a good way to meet locals, practice your Spanish, and live like a local.
Cell Phones and Internet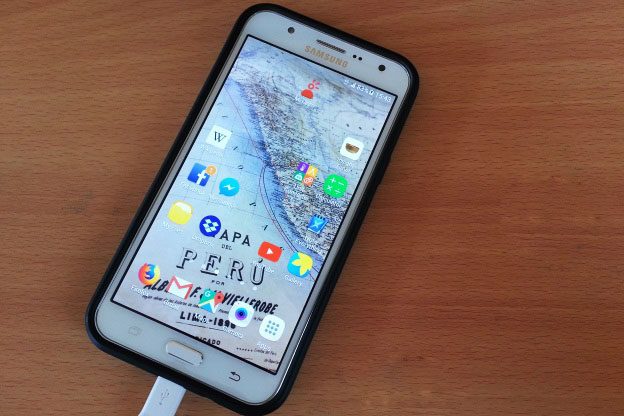 Many cell phone companies in Peru offer very similar services and packages for similar prices. For cell phone service, the major difference is in coverage. For instance, we have a phone with Claro, one of the biggest telecoms in Latin America. Here in Arequipa, in Lima and in other places we have travelled in the country, we have not had any issues with coverage. Our plan is a postpago, or a contracted service, and we get 9GB of internet along with unlimited minutes and texts for around $29.50/month. Claro and many of the telephone service providers offer midrange phones and other devices. We purchased the Samsung J7 for about $31 with our signed contract.
As with phone service, many telecoms offer similar home internet service. Cable internet service is available in most places in Arequipa, and if it's not available in the area you're looking in, you can also purchase modem internet. A contracted plan for unlimited access, 30mbps broadband from Claro is about $32.50/month.
Transportation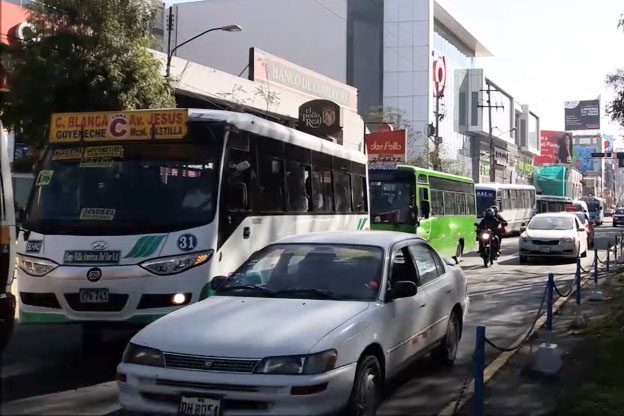 One of my favorite things about Peru is that getting around is usually very cheap and easy to access. For example, a taxi ride in Arequipa runs for about $1.50 for a 10-minute trip. From the airport to the city center, you shouldn't pay more than $7.75.
A city bus or colectivo is probably the cheapest and best option if you don't mind being packed in like sardines with the rest of the passengers. In Arequipa, a bus ride costs about $0.30 (S/1) per ride, no matter the length. The trick is to find the right route, which can be tricky!
There are also many bus companies that offer intercity bus service. This is a great way to travel and see some of the countryside, and it's cheap! For example, a round-trip ticket from Arequipa to Tacna, which is about 5.5 hours away, is approximately $17. A one-way ticket between Arequipa and Cusco is around $25.
Laundry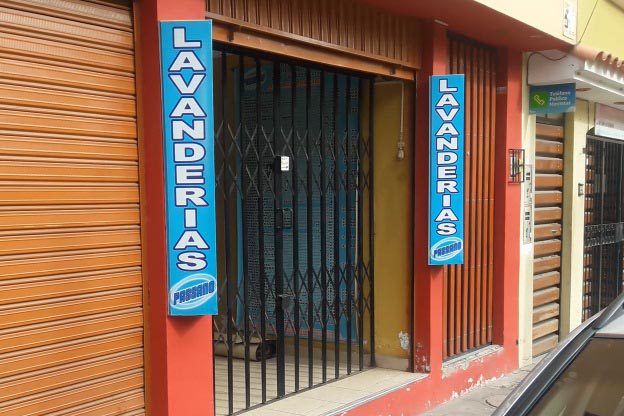 There are regular laundry service locations in all cities in Peru, and you can also easily find dry cleaning services, too. It may seem strange to take your dirty laundry in for others to clean, but this is such a nice service. A wash, dry, press, and fold is super cheap. Here in Yanahuara, we pay S/5.00 (around $1.50) per kilo of clothing for a normal wash, dry, and fold.
Food
Food is one of the best things to talk about in Peru! Food is not only cheaper than what we're used to from The States, but it's soo good! In our 2-person household, we spend an average of $500.00/month. Keep in mind this is shopping mostly from the grocery store and includes a fair amount of dining out. If you don't eat out much and shop at local markets, like San Camillo here in Arequipa, that cost will go down pretty significantly.
Check out our You Tube Channel for more insights about living and traveling through Peru!
If you want more details about the cost of living in Arequipa, check out our video, The Fandrich Expedition's Cost of Living.
YOU MIGHT ALSO LIKE
Cover photo: Lili and Clinton Fandrich