With each new year, it seems like there is more information available to tourists who want to visit Machu Picchu and the Inca Trail. But things can get confusing if you don't understand some fundamental aspects related to traveling in the Andes. Right now, we find ourselves in the midst of a debate about how many tourists should be able to visit sacred sights in a single day. The outcomes of this debate will shape the tourism industry in Peru for years to come. Here is an exploration into why this debate is happening now, and how this might affect your travels.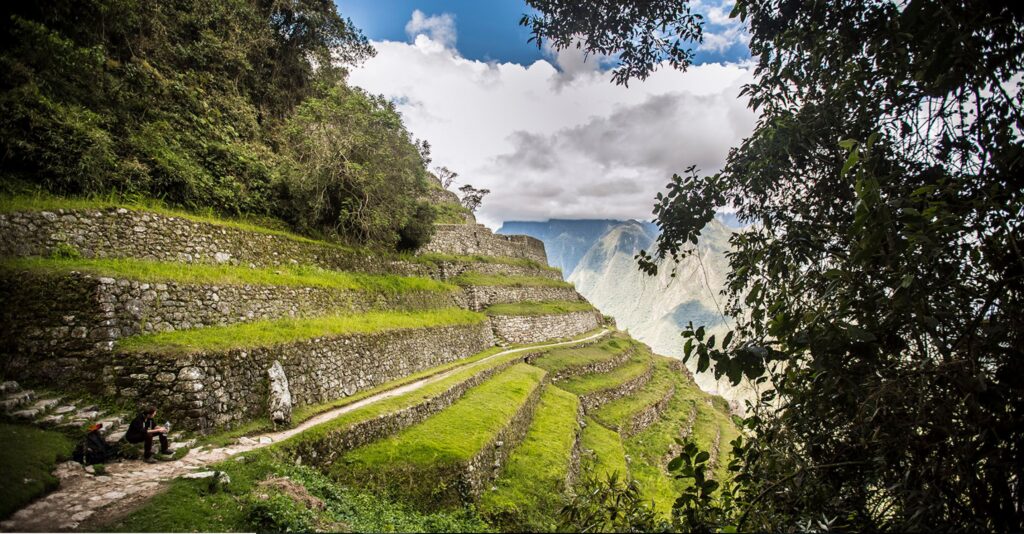 Inca Trail and Machu Picchu
Both are protected inside a 32-hectare conversation area that also hosts over 200 Inca and a biological ecosystem that bridges between the Sierra site and the jungle. Here, in the rainforest, there's the famous bird known as the Cock of the Rock, a wide variety of hummingbirds, the speckled bear, and hundreds of orchid species. The combination of snowy peaks, deep, green valleys and waterfalls made this an important spiritual rest stop for the Incas, where they could observe the solar system and enjoy the area's natural beauty.
How many should visit Machu Picchu per day?
This issue is managed by the Ministry of Culture's Cusco division and Peru's Service for the Protection of Natural Resources (SERNANP). They have the difficult job of protecting the site, while at the same time weighing the needs of all those who work in the tourism industry. They also account for the fact that Machu Picchu and its environs are Peru's principal tourist destination. With this in mind, you can surely see why many people are angry about the recent cost increase for entry to Machu Picchu for Peruvians.
Long-term viability and conservation
In a geographic location like Machu Picchu, the long-term viability of the site and the surrounding natural beauty depends on its conservation. Every day 2,500 people visit Machu Picchu; a number established by UNESCO, but now under review because the organization believes Machu Picchu is on the verge of becoming a monument in danger. The Inca Trail takes 500 people a day and UNESCO has the same concerns there.
Words from Cusco's culture director
The Cusco Culture director, architect Ricardo Ruiz Caro says, "when one talks about tourist capacity for Machu Picchu, in fact the assumption is that the people who come are natural predators and for that reason, they must be limited. The more modern methodology works under the belief that tourists who are sensitized to the needs of a site and are educated about appropriate behavior are in fact agents of conservation.
Many specialists agree that the idea of a maximum capacity is an erroneous way to measure change caused by tourism and therefore, obsolete. Because of that, today SERNANP and the Ministry of Culture talk about the limits of acceptable change and range of opportunity."
Ruiz Caro insists that "what is interesting to look at, be there many or few visitors, is that they do not impact the site. One can ensure this by monitoring and better diversifying the experiences of those who visit Machu Picchu and the Inca Trail".
The key begins with connecting the historical significance of the site with the experience the tourists who visit it today. This means taking a much wider and more complex look at the visitor experience than what tour operators presently offer. Within its archaeological and natural environment, Machu Pichu was central of the Inca experience in the same way Cusco was the center of the Tahuantinsuyo civilization. That said, the majority of tour operators today offer canned tours that are limited in terms of experience and ability to connect with locals. Ruiz Caro believes that these tours need to be rethought. Tourists should not only visit the central part of Machu Picchu but also see the entire area and understand both its relevance and the importance of conservation."
In order to do that, Ruiz Caro's office is working on a number of initiatives that he believes will be operational within a year and a half. They include changes in the concept of how Machu Picchu is used, broadening the tourist experience, opening a large tourist center below the site, reorganizing tourist access to include traditional Inca roads to Machu Picchu and developing new tourists sites.
Ruiz Caro adds that they also are planning to create an orchid museum and a site museum for Machu Picchu. "This way we can offer a series of options for visitors. The objective is that a visit to Machu Picchu and the Sanctuary offers an experience that more accurately reflects how the Incas used the site."
More services
The tourist capacity, and rates for the site depends on the services offered at the Sanctuary. These services are deficient says Pedro Gamboa, director of SERNANP: "The new policies of SERNANP are oriented towards the protection of natural and cultural spaces. We want to orient tourists towards the experiences of the entire trip and teach them to be more responsible; to travel with sustainability in mind. At the same time, we plan to create stricter rules for protection and conservancy."
"More bathrooms, better entry areas, access to complete information about the site, signage and better training for those who guard the park are essential," says Daysy Ángeles, the SERNANP official in charge of tourism.
"We need to increase our tourist capacity while protecting the health of the Machu Picchu Sanctuary," she said. She is not the only one who feels this way. The theme was a major point of discussion at Peru's Executive's Conference (CADE), an annual meeting of the country's top business people and political leaders that was held last October in Parcas.
YOU MIGHT ALSO LIKE
CUSCO IMPLEMENTS NEW ACCESS ROUTE TO RAINBOW MOUNTAIN
EAT, SLEEP, AND SHOP IN FIVE STAR CUSCO
CUSCO HOPES TO END 2018 WITH 3.5 MILLION TOURISTS
Cover photo: Pixabay
Credit: Ultimate Journeys Peru
Now that you're here:
We're asking you, our reader, to make a contribution in support of our digital guide in order to keep informing, updating and inspiring people to visit Peru. Why now? In our near 20-year journey as the leading English-language source on travel in Peru, we've had our fair share of ups and downs-but nothing quite like the challenges brought forth in the first quarter of 2020.
By adapting to the changing face of the tourism and travel industry (on both local and international levels), we have no doubt we will come out stronger-especially with the support of our community. Because you will travel again, and we will be ready to show you the best of Peru.
Your financial support means we can keep sharing the best of Peru through high-quality stories, videos and insights provided by our dedicated team of contributors and editors based in Peru. And of course, We are here to answer your questions and help whenever you need us.
As well, it makes possible our commitment to support local and small businesses that make your visit an unforgettable one. Your support will help the people working in these industries get back on their feet once the world allows us to make our dream of enjoying everything Peru has to offer a reality again-from its mouthwatering gastronomy, thriving Amazon and archaeological wonders such as Machu Picchu.
Together, we will find a way through this. As a member of our community, your contribution, however big or small, is valuable.
Support Traveling & Living in Peru from as little as $1 - and it only takes a minute. Thank you!