Multicultural diversity is one of the features that makes our society a unique one, and us Peruvians are very proud of this heritage. But is multiculturalism always a good thing? Here is my opinion on the matter.
Looking more in-depth into Peru's history of oppression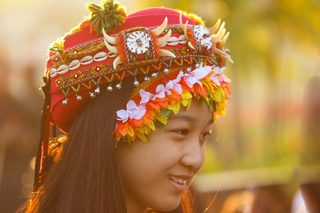 Let's go back in history for a minute. The native inhabitants of this land were the Inca, and from what we know through all the research and data in history, this was a very advanced society. These conquered natives were forced into a whole different culture by the Spaniards, and this was by no means a peaceful transition. They brought a lot of violence, murder, looting, abuse, and they imposed their way of life in a very forceful way.
A history of migrations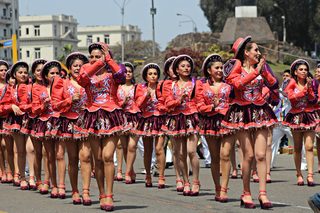 South America became a colony of Spain until they declared their Independence. And following the colonial period, Spain left behind a heavy cultural influence. As history evolved, we had our share of African slaves that also arrived in Peru in the 1500s. Around the 1800s there was a Chinese migration, and not too long after that, there was a Japanese migration. Most of these immigrants were brought into the country as hard laborers and slaves. We also had a European migration, some during the viceroyalty, but most came after WWII. We had mostly Italian citizens who disembarked in the Port of Callao. It would be virtually inevitable the mix of races and cultures.
Within a great melting pot, still struggling to overcome the struggles between the oppressed and the oppressor
Historically, we have managed to get the best out all of these different cultures and ethnicity influences. Now let's remember where it all started. The indigenous population, which is still the majority in our country, want to continue to protect their heritage. After centuries of exploitation, many continue to feel alienated. There is often a lack of belonging for those who live in marginal and rural areas. On the other hand, the heavy influence that the Spanish have left in our country has in its genes the oppressor mentality. I think our main challenge resides as a society in reconciling the constant struggle between the oppressed and oppressor. As a melting pot society, we have not overcome this social obstacle just yet.
Modern day political realities
I believe that this deep history of oppression is reflected in our political life, and in unstableness of our growth as a country. Everyone fends for themselves, and everyone is pulling in every which way for their own benefit. It is very selfish and fractured society, and in this way, it can be easy for people to care less about the rest.
It's a society that does not cherish the elder. Politically we have no defined path. We are and have been in this vicious circle for centuries. How have other countries done it? And is it possible for us to make a change? I'm not so sure. This is a huge obstacle that prevents us from becoming a more developed country, not only financially but in other ways as well.
YOU MIGHT ALSO LIKE
PERU'S JUDICIAL CORRUPTION ALLEGATIONS, AND POLITICAL LEADERS FIGHT FOR POWER (OPINION)
OPINION: PERU, LAND OF HIDDEN TREASURES
URANIUM MINING IN PERU: A CLASSIC CASE OF BAIT AND SWITCH? (OPINION)
Cover art: Wikimedia