What is sourdough? What are the best Peruvian ingredients for breadmaking? Join our Live Master Class with expert baker Francisco Abanto to learn this and more!
Are you a baking enthusiast wanting to elevate your skills, or a beginner looking for the best advice on breadmaking? Join our live class to learn about the art of sourdough and the Peruvian ingredients you should use in your breads.
*This class will be conducted in English.
*This is a non-baking class. You will learn about the various steps to making sourdough bread and what the best ingredients are to use when baking at home!
Register here:
USD $20.00
Once you register you'll receive an email with payment link.
5pm Peru time
6 pm EST · 4pm MT · 3pm PST
You will receive a ZOOM invite once payment is received.
Meet your instructor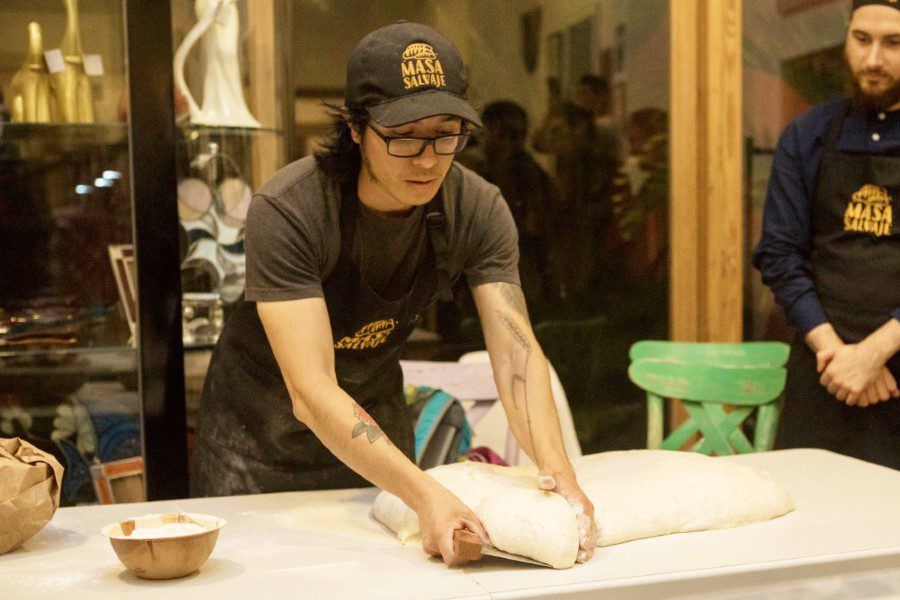 Francisco Abanto is a graduate of Peru's National Agrarian University in Lima and founder of Masa Salvaje, an artisan bakery project based in Lima, Peru. Francisco has led breadmaking workshops in person and online for the past three years. Masa Salvaje sells baked goods and also works with rural communities of farmers, preserving indigenous crops and providing market access and fair prices for their crops.
What will you learn in the class?
✔ What is sourdough? What makes sourdough one of the most nutritious breads
✔ Introduction to the health benefits of using Andean grains (quinoa, kiwicha, tarwi), purple corn, Peruvian cacao, native tubers and spices
✔ A special PDF with recipes for breads with Peruvian ingredients
✔ A demonstration of how dough is handled
✔ Learn about food security and fair wages for Andean farmers: the case of Santa Isabel de Caype in Abancay, Peru️
✔ Have your questions answered by an expert!
Register here:
USD $20.00
Once you register you'll receive an email with payment link.
5pm Peru time
6 pm EST · 4pm MT · 3pm PST
All photos: Masa Salvaje
Now that you're here:
We're asking you, our reader, to make a contribution in support of our digital guide in order to keep informing, updating and inspiring people to visit Peru. Why now? In our near 20-year journey as the leading English-language source on travel in Peru, we've had our fair share of ups and downs-but nothing quite like the challenges brought forth in the first quarter of 2020.
By adapting to the changing face of the tourism and travel industry (on both local and international levels), we have no doubt we will come out stronger-especially with the support of our community. Because you will travel again, and we will be ready to show you the best of Peru.
Your financial support means we can keep sharing the best of Peru through high-quality stories, videos and insights provided by our dedicated team of contributors and editors based in Peru. And of course, We are here to answer your questions and help whenever you need us.
As well, it makes possible our commitment to support local and small businesses that make your visit an unforgettable one. Your support will help the people working in these industries get back on their feet once the world allows us to make our dream of enjoying everything Peru has to offer a reality again-from its mouthwatering gastronomy, thriving Amazon and archaeological wonders such as Machu Picchu.
Together, we will find a way through this. As a member of our community, your contribution, however big or small, is valuable.
Support Traveling & Living in Peru from as little as $1 - and it only takes a minute. Thank you!