Llamas are adorable animals from every angle and we have the receipts to prove it. You will surely encounter them if you go to the southern highlands of Peru. Especially if you visit Cusco, Arequipa, and Puno.
Yes, this post is all about the beauty of llamas and the joy they bring with their silly, happy, fluffy, shaggy, best selves. Enjoy these llama photos!
Llamas 101
First of all, their binomial name is Lama Glama.
And glama they serve!
Sorry. That's the only pun I'll make, I promise.
But let's get serious first: they are from the Camelidae family, which means they are distantly related to camels.
Aside from that, they are part of the lamini tribe, along with alpacas, vicuñas, and guanacos.
Don't know the difference? Here, let me show you:
This is a llama (Photo: Amaraphotos.com)

This is an alpaca (Photo: Amaraphotos.com)

This is a guanaco (photo: Flickr)

This is a vicuña (Photo: Amaraphotos.com)
Let's look at some amazing llama photos now!
1. Llamas have sweet eyes that will fill your heart with joy: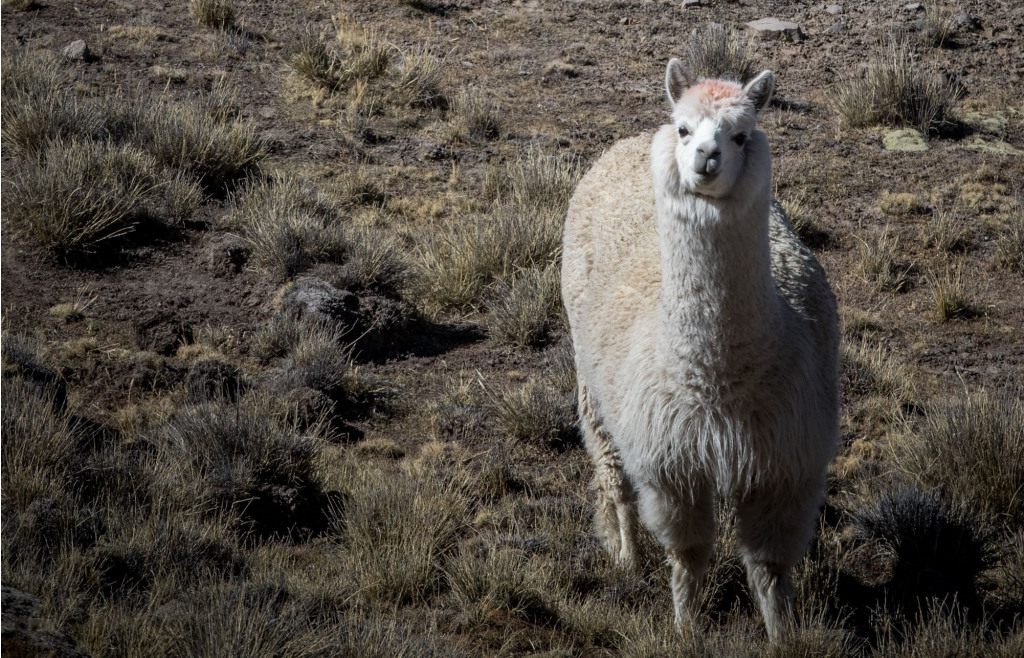 And they are so fluffy… Their wool is also very warm and can be woven into garments but also rugs, wall-hangings, and even rope!
2. They walk with such grace…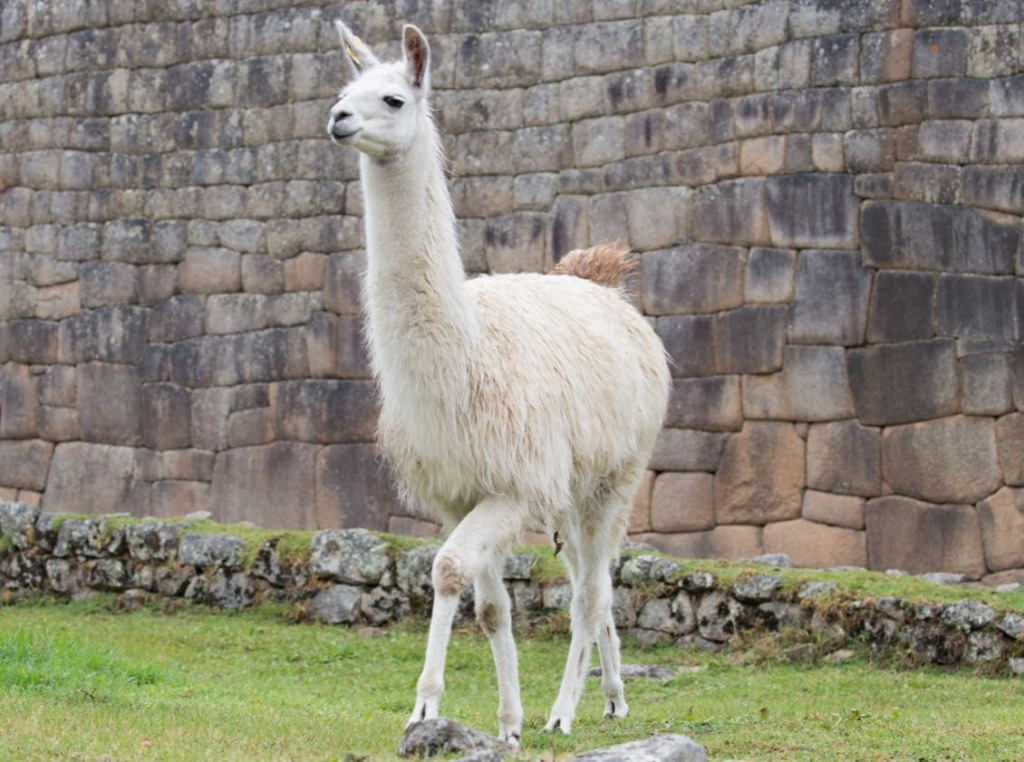 It's easy to tell a llama from an alpaca by their lean legs and longer neck. Llamas are also bigger.
3. And they are funny: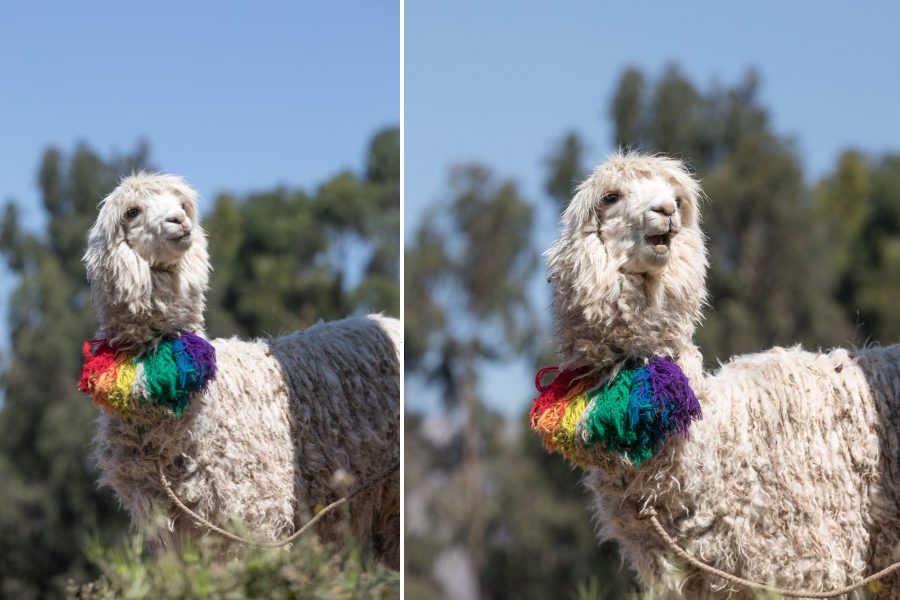 This one must be remembering something funny. If you find an alpaca chances are it'll make a funny face at one point. But don't try to pet one, they can spit if they feel annoyed.
4. Llamas also sit like cats!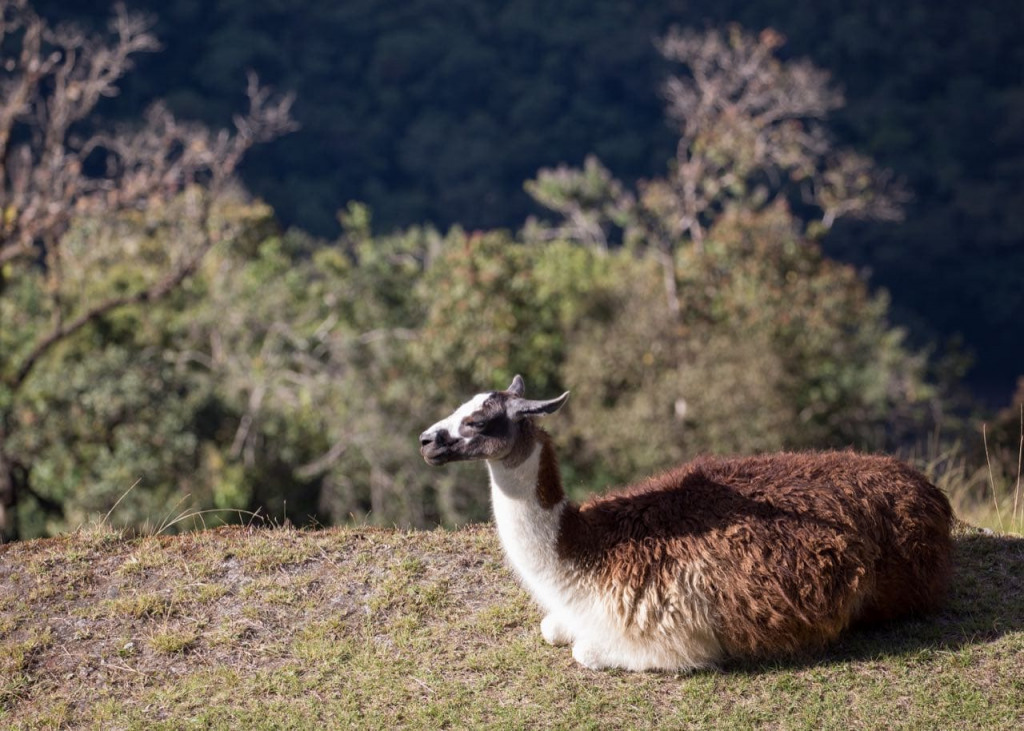 This is the art of loafing. And they have mastered it.
5. They also look amazing with long hair: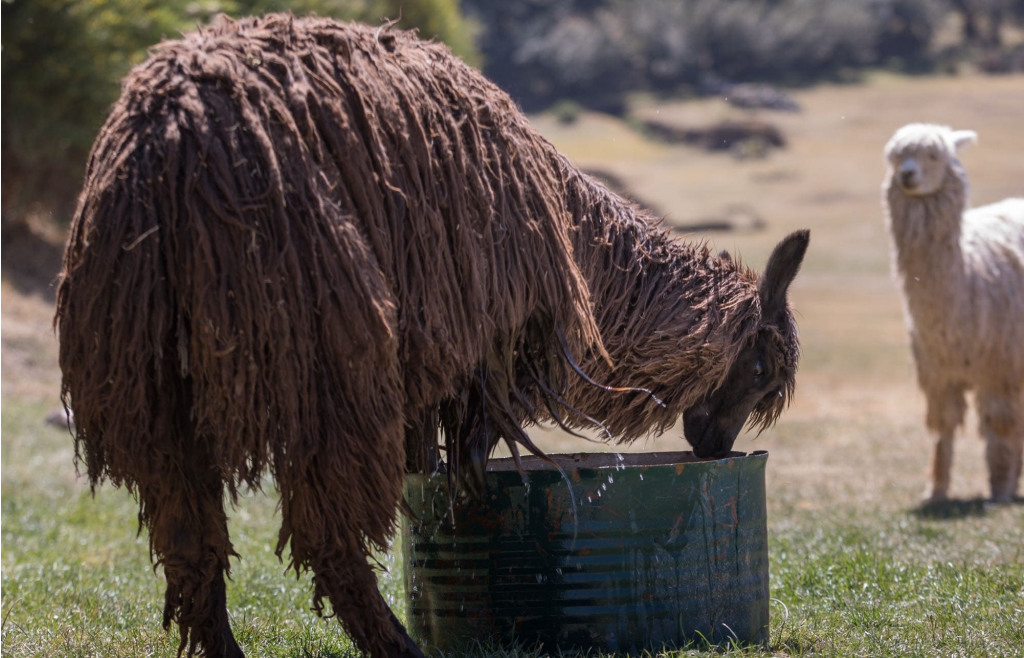 I mean, just look at this one!
6. They can rock their bangs too!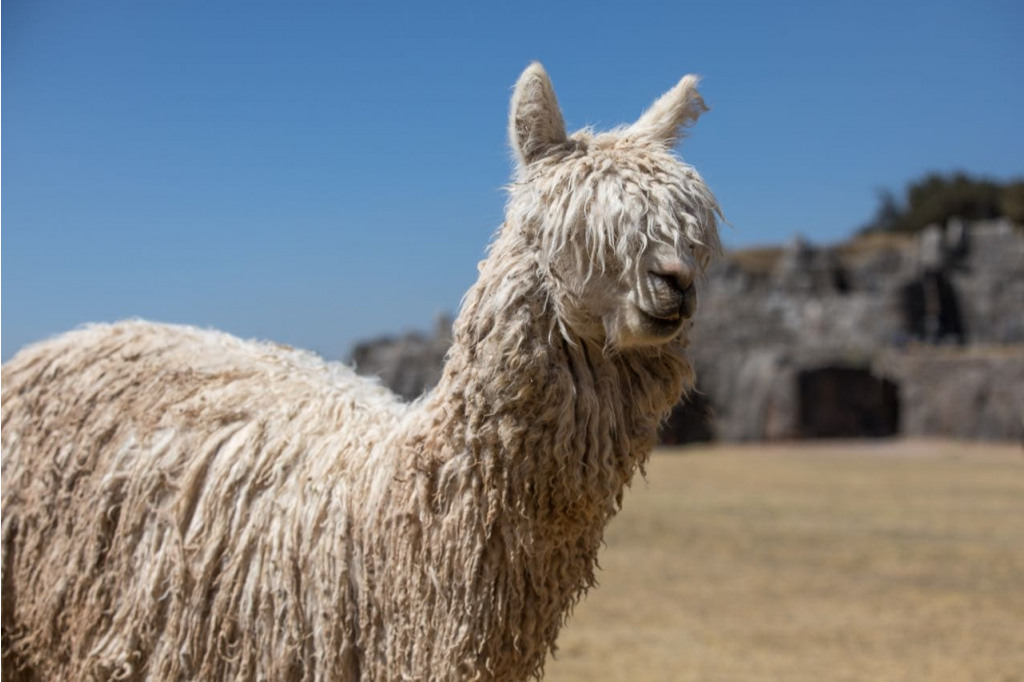 That's one emo llama. You can find it if you visit the fortress of Sacsayhuaman.
7. But they can clean up real nice too!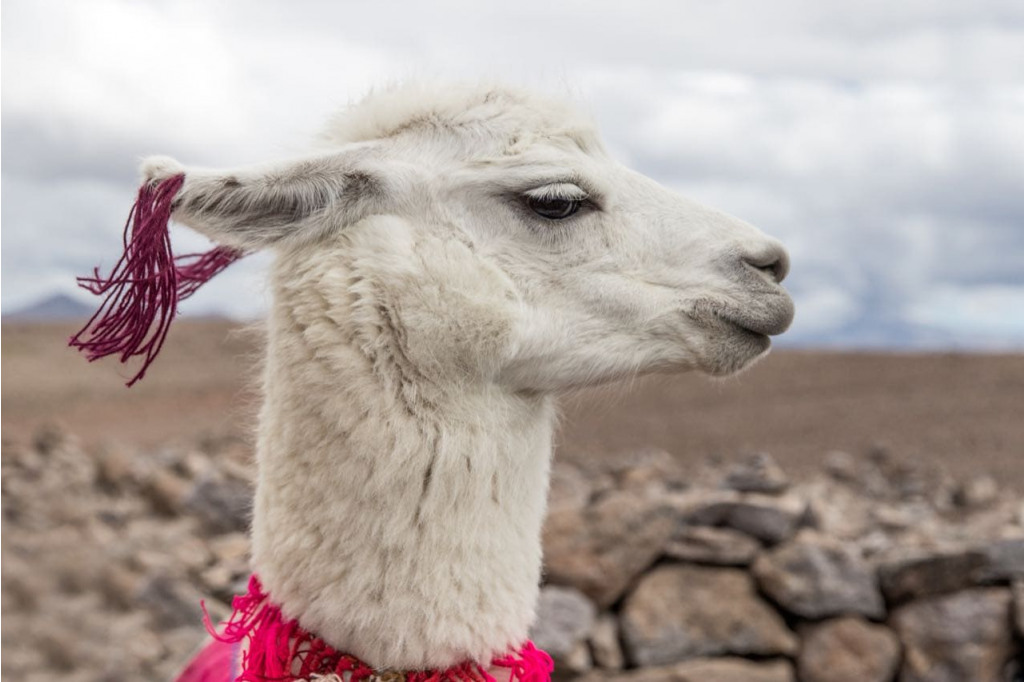 As demonstrated by the photo above. And yes, this one's smizing!
8. Here's another profile pic!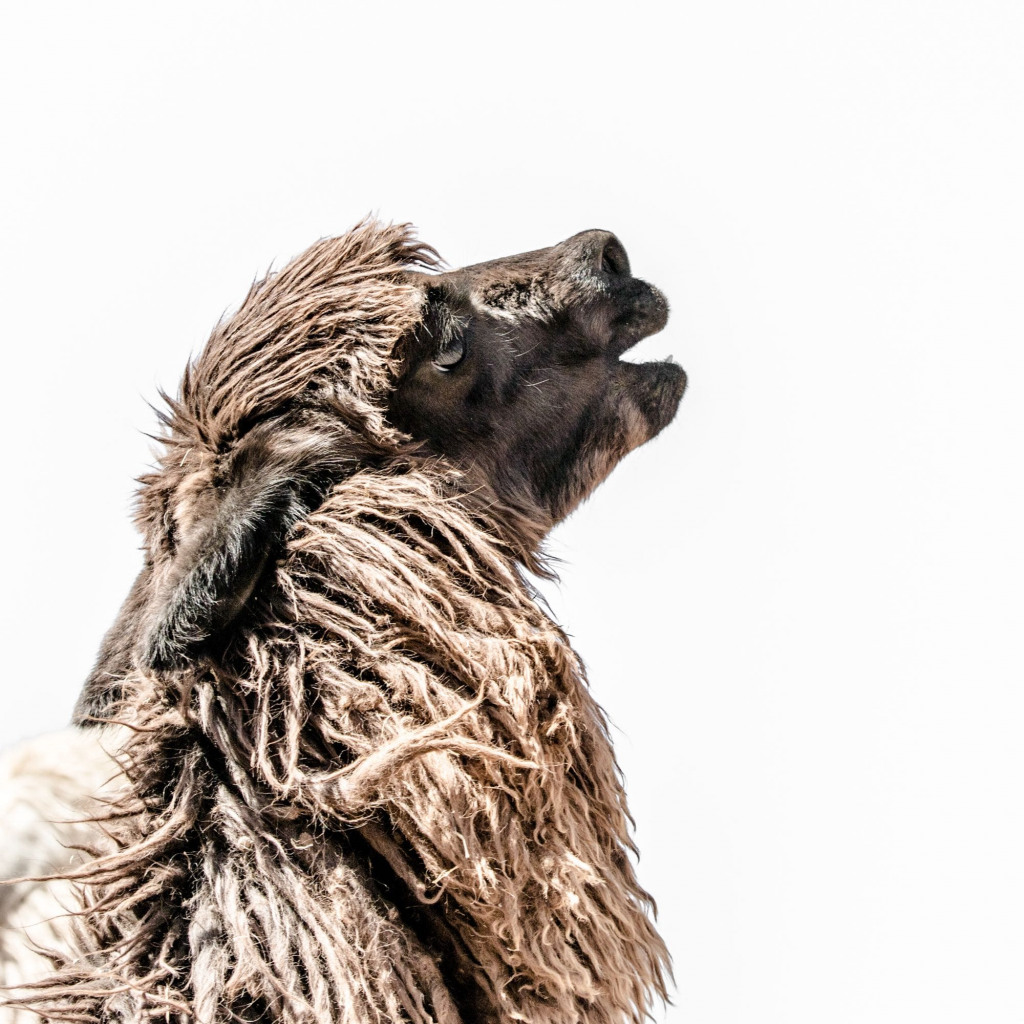 Llama wool comes in many different natural colors. For example, brown, dark brown, reddish-brown, white, grey, or black. Light colored fibers can also be dyed.
9. Look at these gentle eyes and that peaceful hint of a smile…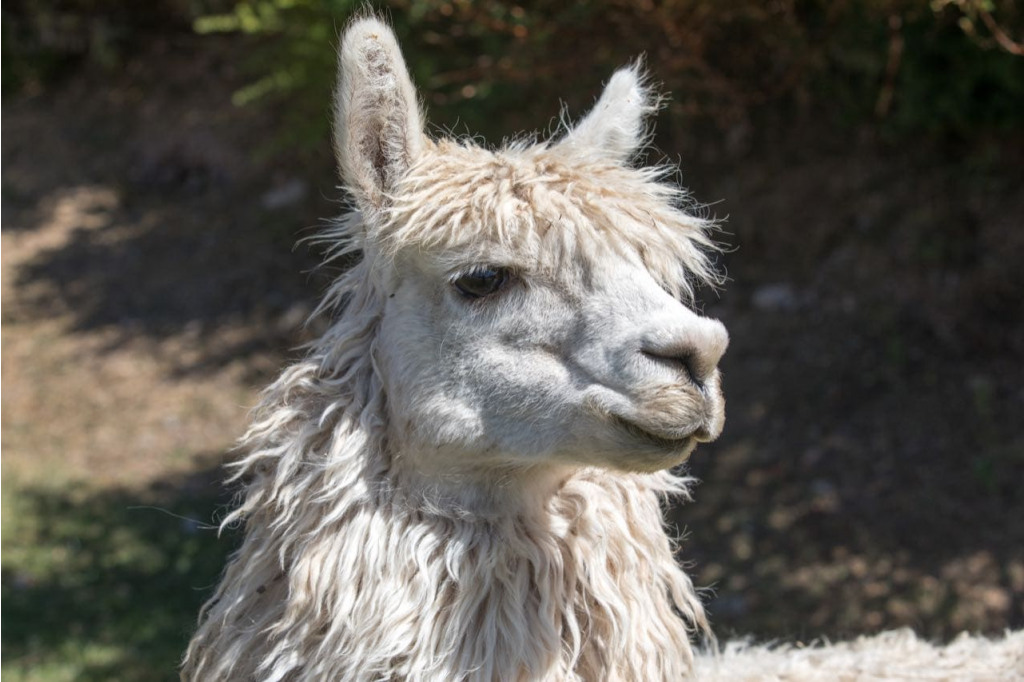 Llamas are also the only native American beasts of burden. As a result, they have been domestic animals since pre-Incan times.
They are sturdy and can carry loads of 50 to 75 pounds for up to 20 miles in a single day. Because of this, along with alpacas, they enabled the economic development of the Inca empire and other pre-Columbian cultures in the region.
10. And they also flop their ears like bunnies: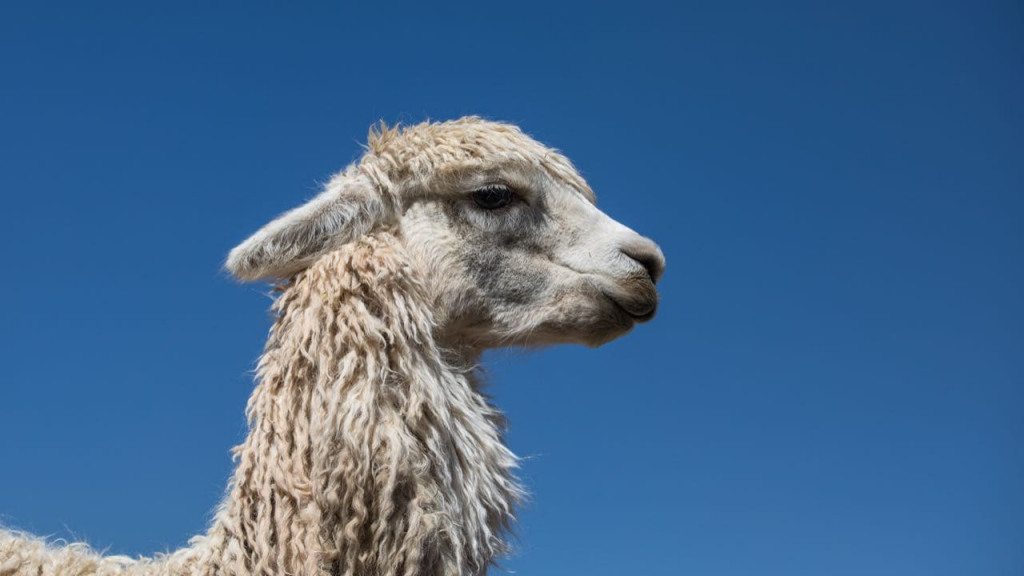 Have you noticed that they always look like they are smiling?
11. Exhibit A: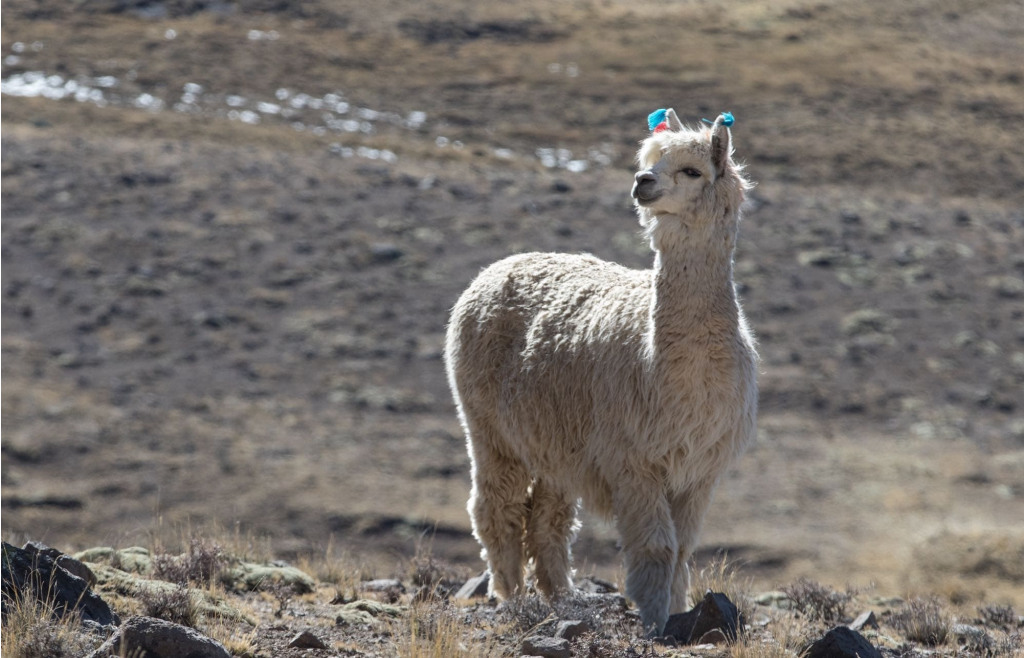 Llamas are officially a mood.
12. Exhibit B: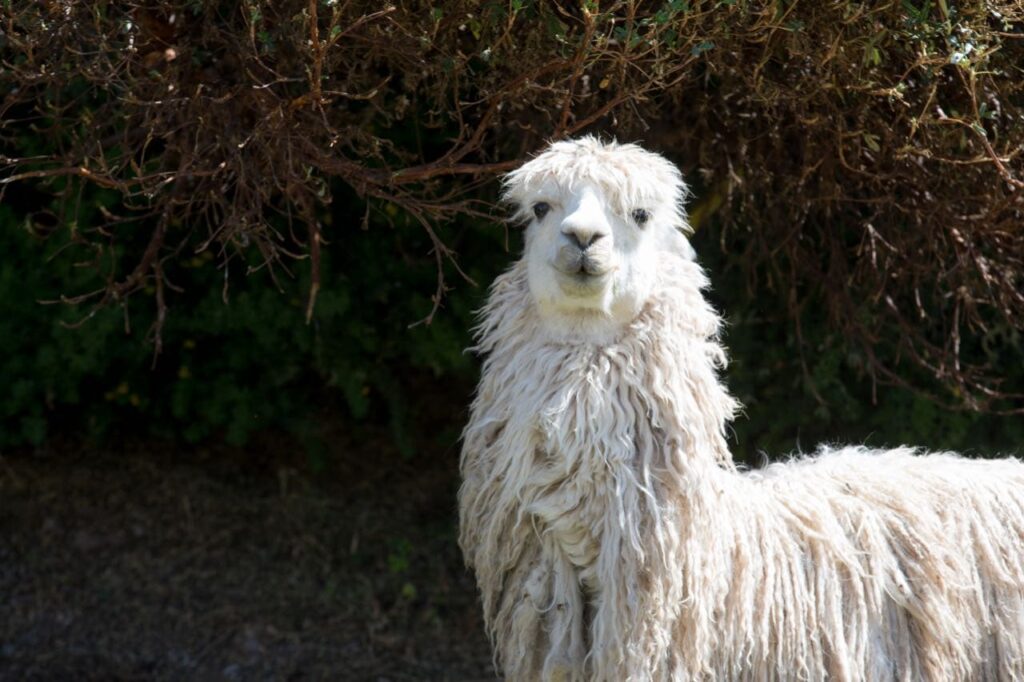 This llama's smile goes well with its bowl cut, don't you think?
13. Exhibit C: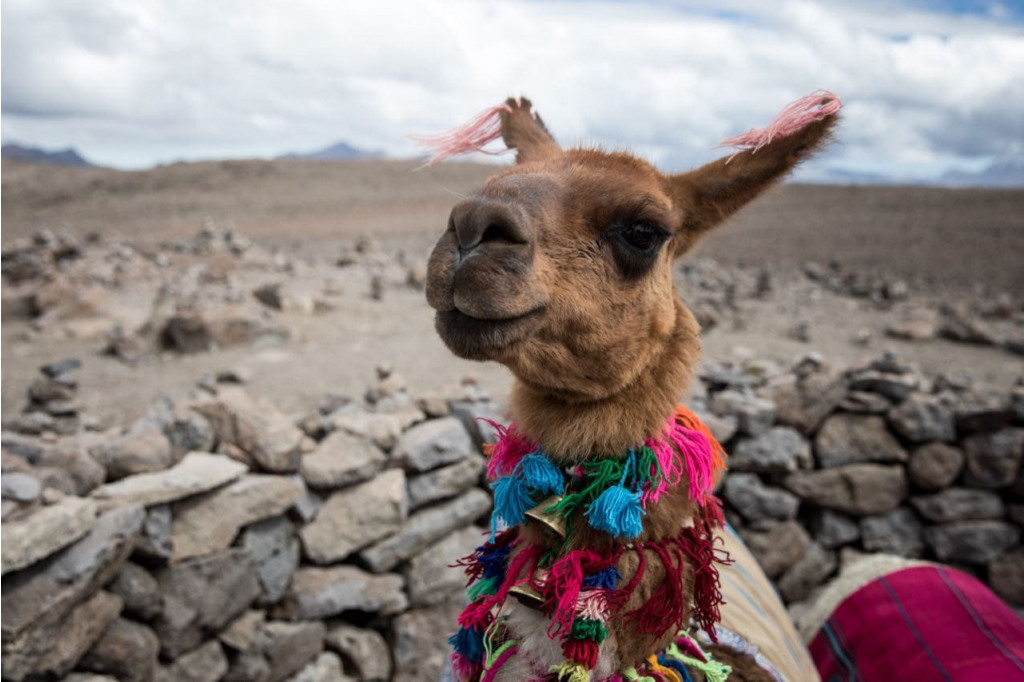 Llamas are definitely Hufflepuffs. No doubt about it.
14. Exhibit D (but the smile is not even the most interesting thing about this photo):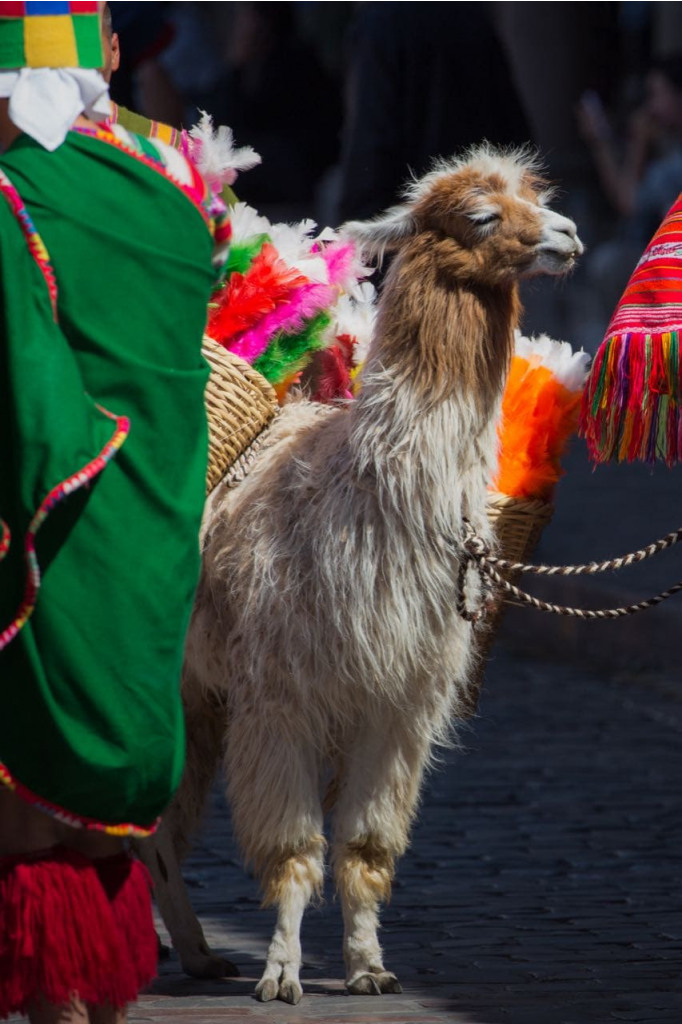 This chill llama is everything!
15. Exhibit E: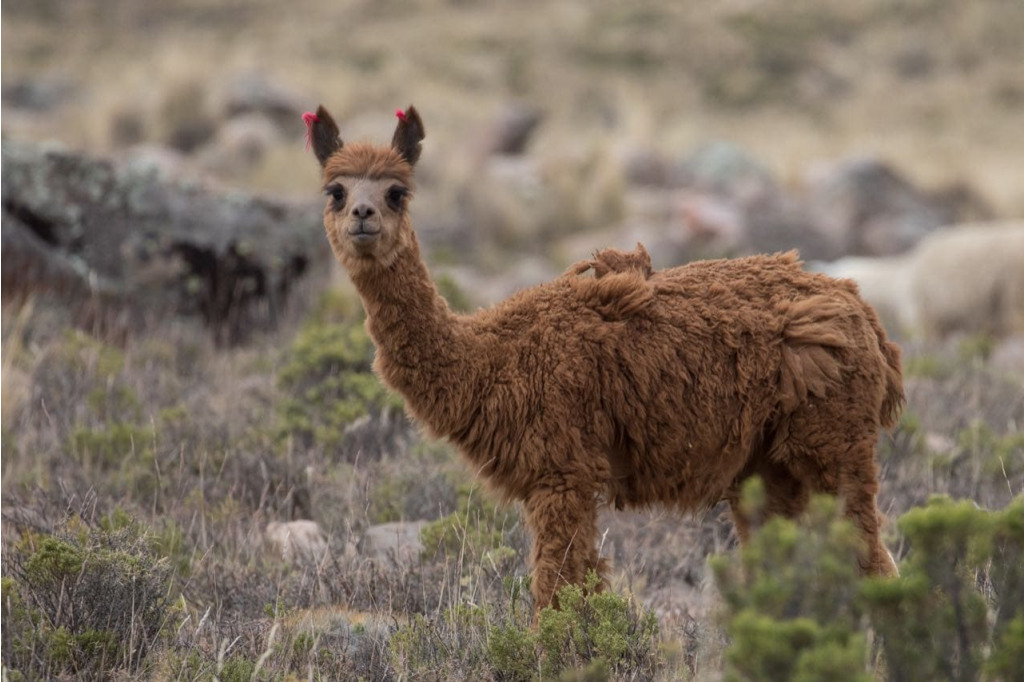 Yes, that is a baby llama grazing in a valley near Arequipa. Those lashes!
16. Here's another baby llama: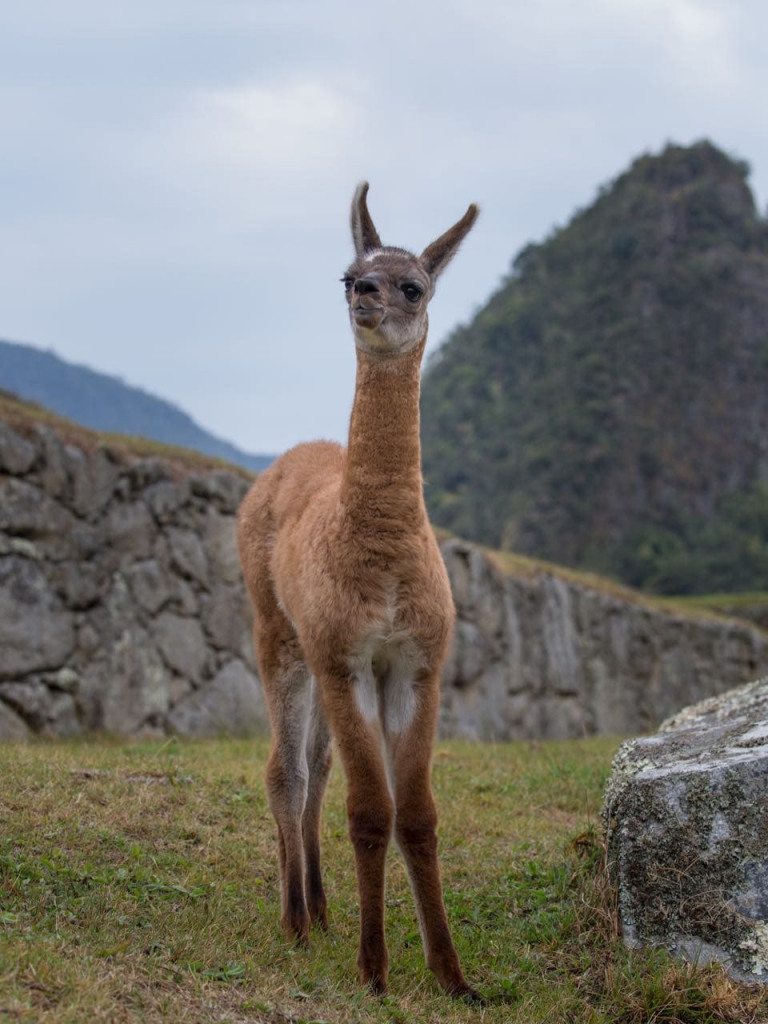 You can find this one in Machu Picchu.
17. And here's a photo of a llama family: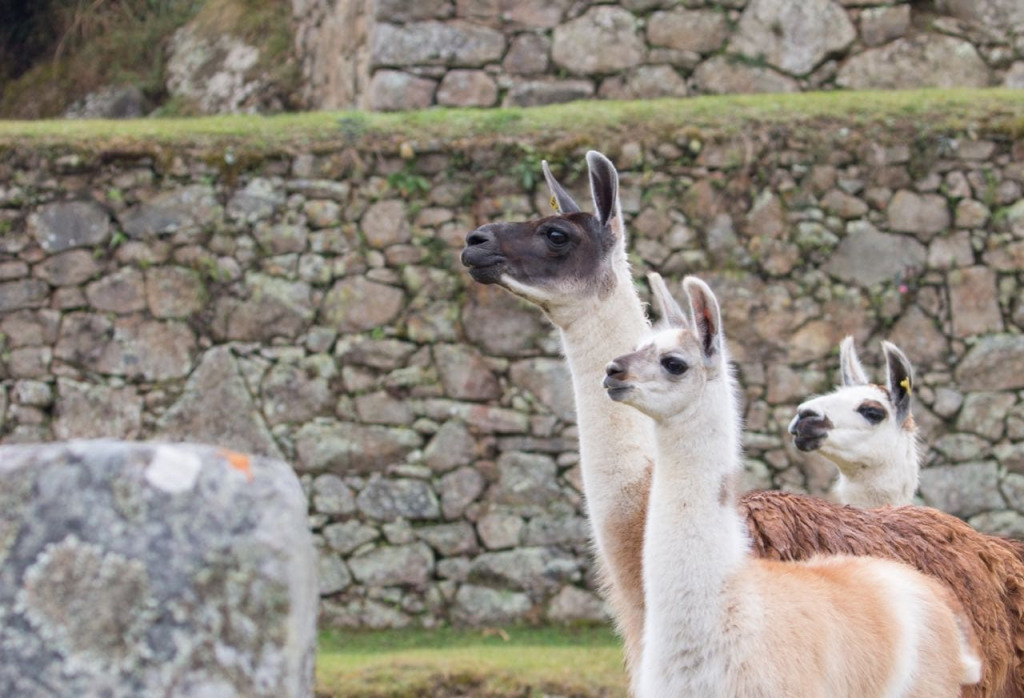 Llamas are willing pack animals.
18. And, finally, this handsome fella: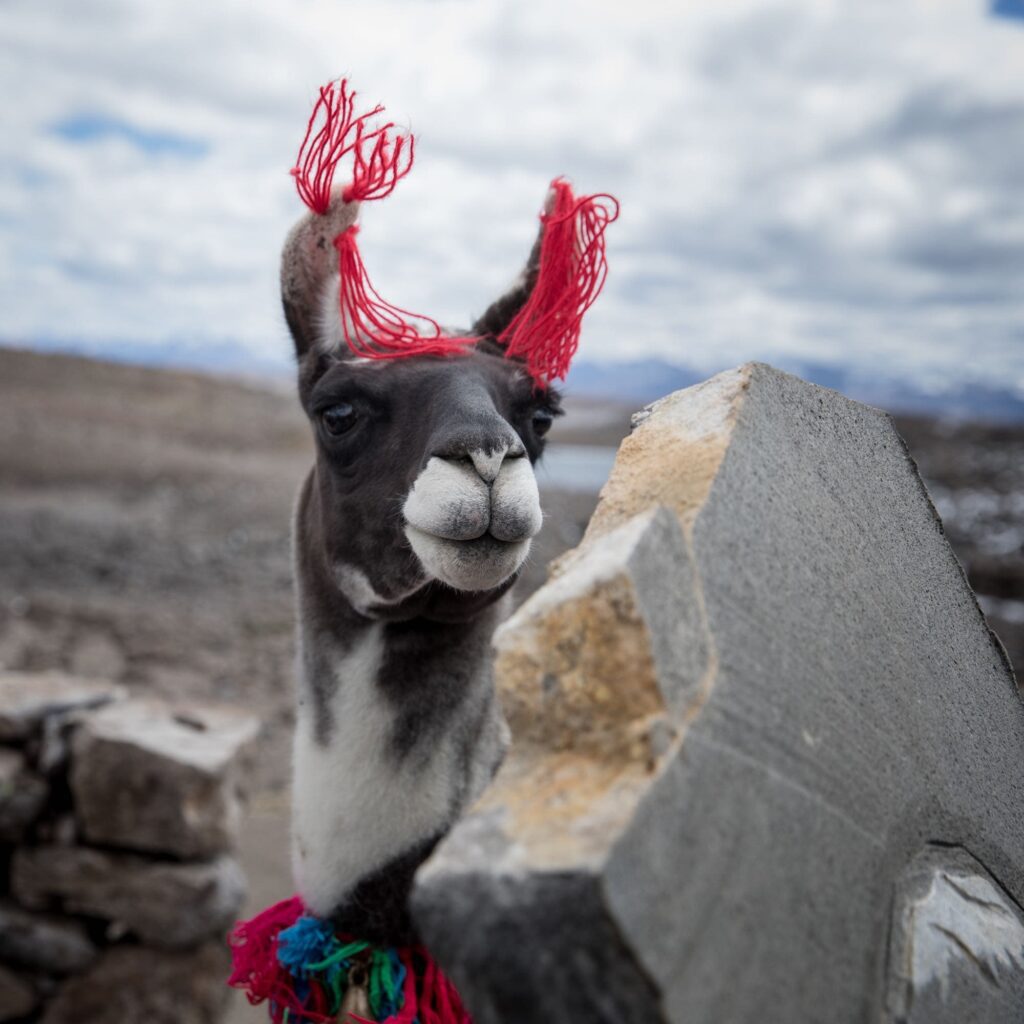 See? They are all smiling.
Want more llama photos?
Don't miss the chance to take your own! Check the best deals to travel to Peru here.
And don't forget to bring a llama (souvenir) home!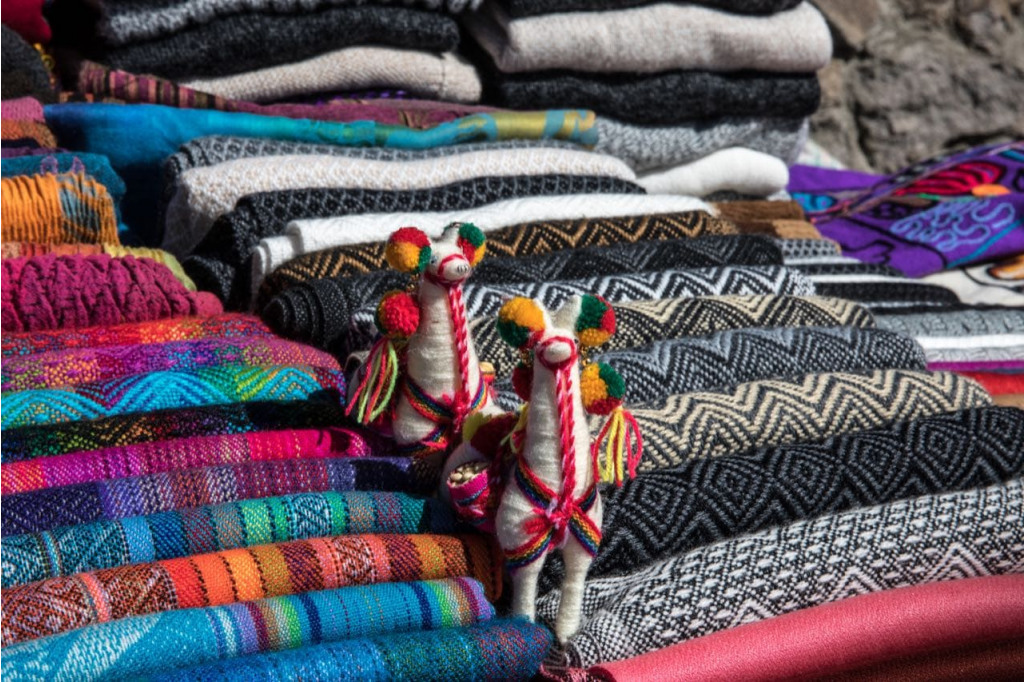 Let's go llama!
Cover photo: Amaraphotos.com