For Andean communities across Peru, the coca leaf is arguably the most important of all plants. Take a glimpse into why this is such an important plant.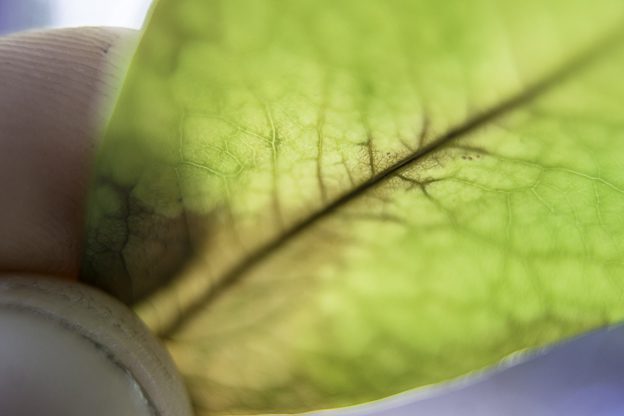 People of the Andes treat the coca leaf with reverence. It is a tradition before chewing the leaf to offer a kintu, which is an offering. People offer coca leaves back to mother earth, Pachamama, and also amongst each other as an offering of goodwill. Before offering a kintu, it is important to charge the coca leaves being offered with a prayer by blowing on them while pointing them to surrounding apus, sacred mountain peaks.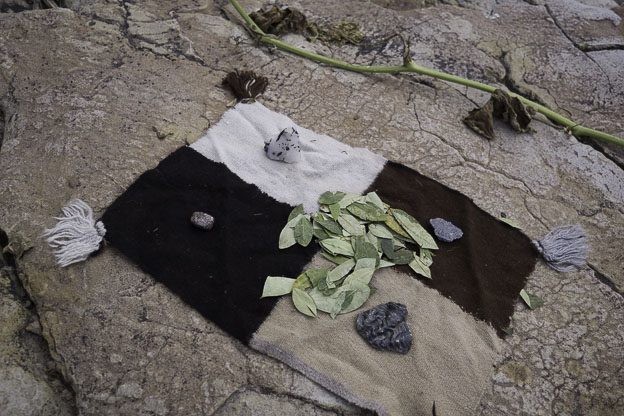 An important accessory for chewing coca leaves is the mesa, or alter piece (pictured above). These textiles are used in order to place the coca leaf where it can be shared amongst friends. It is also a place where people put sacred objects in order to charge the coca leaves with intentions.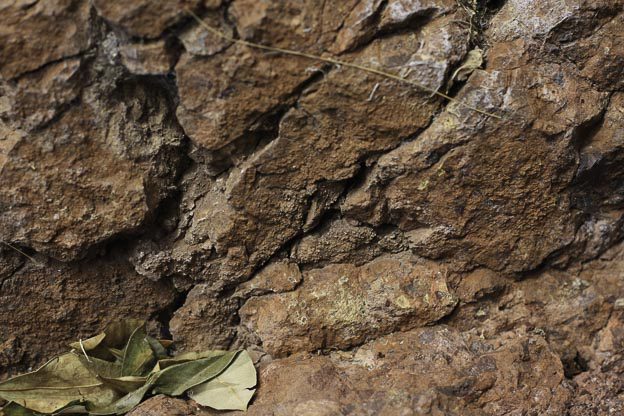 While hiking across the Andes, you might stumble upon special places where people, across the ages, have dropped their coca leaves as offerings. These sacred places are known as huecas, and are places that have been visited for many generations due to their special significance.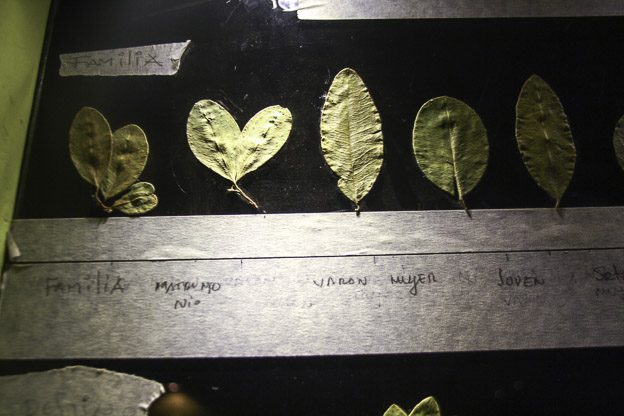 If you are lucky, you might have the chance to get a coca reading from an Andean wisdom-keeper. Those who have been trained in this form of divination can read coca leaves in order to give you life advice, and to provide insight into what is happening to you. In the picture above there are several shapes of coca leaves, each of which would tell a different story.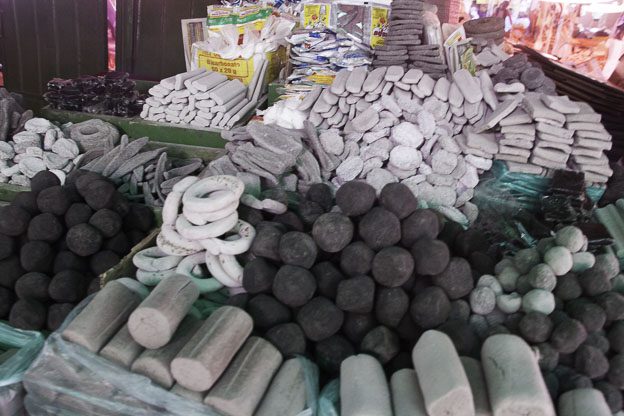 Llipta is a resin that is made from one of various plants. Most people chew their coca leaves with llipta, which serves as an activator for the chemicals in the coca leaf. Chewing Llipta with coca leaves will make the effects of the coca leaf more intense.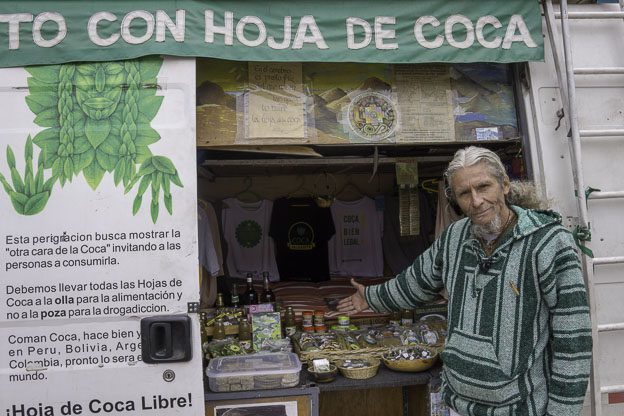 There are many dozens of products that can be made from the coca leaf. This gentleman dedicates his life to traveling the world in order to share the story of the coca leaf. Within his van he sells products that include cookies, butters, pills, liquors, and oils.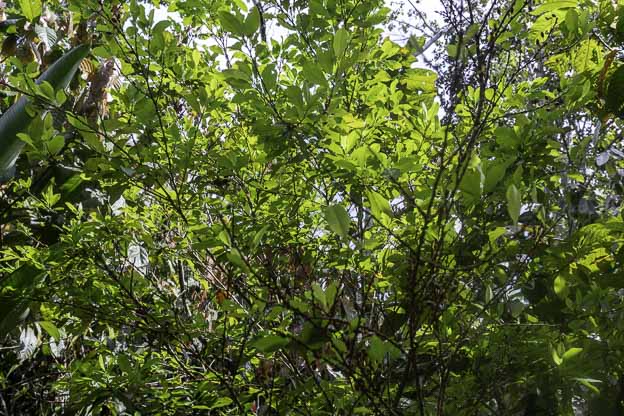 Contrary to what most people believe, the coca leaf grows in the jungle. The bush can grow to be about 4 meters high, and the highest quality leaves for chewing are the smallest ones.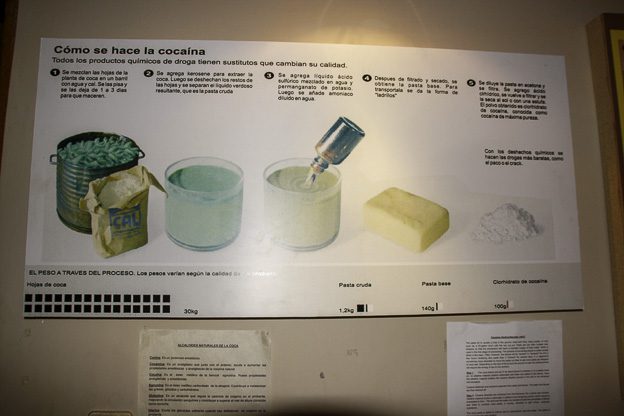 Across the centuries the coca leaf has gotten a bad name, most recently because it is the base ingredient for making cocaine. But make no mistake: these are two very different things. The coca leaf has been used by indigenous people for thousands of years, and has many medicinal properties.
Cover photo: Scott Montgomery
Now that you're here:
We're asking you, our reader, to make a contribution in support of our digital guide in order to keep informing, updating and inspiring people to visit Peru. Why now? In our near 20-year journey as the leading English-language source on travel in Peru, we've had our fair share of ups and downs-but nothing quite like the challenges brought forth in the first quarter of 2020.
By adapting to the changing face of the tourism and travel industry (on both local and international levels), we have no doubt we will come out stronger-especially with the support of our community. Because you will travel again, and we will be ready to show you the best of Peru.
Your financial support means we can keep sharing the best of Peru through high-quality stories, videos and insights provided by our dedicated team of contributors and editors based in Peru. And of course, We are here to answer your questions and help whenever you need us.
As well, it makes possible our commitment to support local and small businesses that make your visit an unforgettable one. Your support will help the people working in these industries get back on their feet once the world allows us to make our dream of enjoying everything Peru has to offer a reality again-from its mouthwatering gastronomy, thriving Amazon and archaeological wonders such as Machu Picchu.
Together, we will find a way through this. As a member of our community, your contribution, however big or small, is valuable.
Support Traveling & Living in Peru from as little as $1 - and it only takes a minute. Thank you!