Cusco used to be the capital of the Inca Empire from the 13th to the 16th century when the Spanish conquered Peru. It was declared a World Heritage Site by UNESCO and it was designated in the Constitution of Peru as the Historical Capital of Peru.
Today, Cusco is visited by millions of tourists every year because it is the closest city to the Inca citadel Machu Picchu, and if you're planning a trip to this magnificent country you might be wondering what the easiest way to get to Cusco is. Don't worry, we have you covered in this article.
Flying From Lima To Cusco
There are two main ways to get to Cusco if you are in Lima. One is by flying, which is the easiest option, but not as scenic and adventurous as other alternatives.This option will allow you to arrive in Cusco in just 1 hour and 10 minutes and you can choose between
LAN, TACA, StarPerú, Viva Air, Avianca, LC Perú, AeroCondor and Peruvian Airlines
who have regular flights from Lima to Cusco and vice versa.At
Jorge Chávez International Airport
you can usually find a flight right away, but booking in advance, whether it is through a travel agent, online, through the airline's website or at the airport, is recommended. Most flights depart in the morning, as early as 5:00 am and there are fewer options after 11:00 am.As for prices, you should expect to pay anywhere between $90 and $170 US dollars for a one-way ticket and between $44 and $138 US dollars for a round trip. Choose a seat on the left side of the plane to get a better view of the Andes!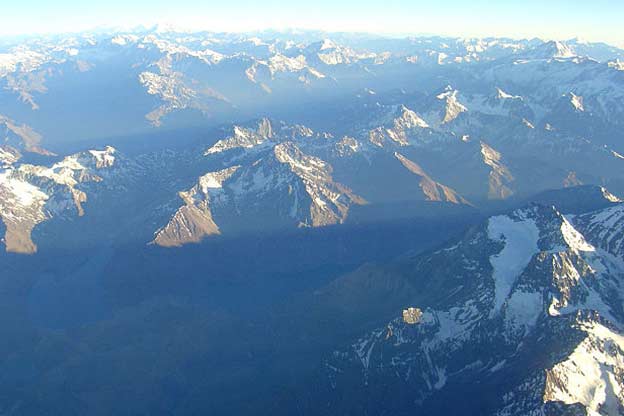 If you live or are traveling from in Santiago, Chile, you should know that
Latam Airlines inaugurated in August their first direct flight to Cusco
.
Tips If You Just Landed In Lima
If you are taking a connecting flight from Lima to Cusco as soon as you arrive in Peru, you should take into consideration that you have to go through customs first.During your flight, before arriving in Peru the flight attendants will hand you two forms:
Customs Declaration; and Tarjeta Andina
(also known as landing card or TAM).Your Customs Declaration is meant for you to declare the items you are traveling with. If the total value of the items you carry that are not included on this list exceeds $1,000 US dollars you will have to pay taxes in order to bring them into the country.The TAM card is for you to give further information about your trip. You need to register your main purpose of travel, which should be "Holiday" if you're just staying for a while as a tourist. Then, you can leave blank the option titled "Amount Expended During Your Stay", it's not necessary to fill it out. Finally, the card asks you to write down the address you will be staying in. If you don't know it, you can just write "Cusco".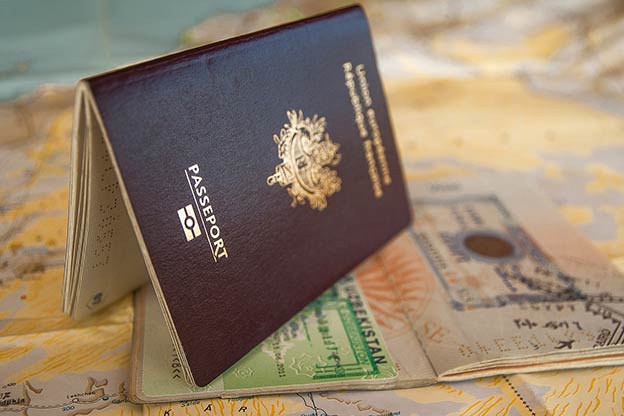 Once you land you will go through Immigrations and receive a stamp on your passport and your TAM after they've torn it in half, for their records. Don't lose the other half since you will need it to exit the country.Some of the questions you could get asked in Immigrations are: Why are you traveling to Peru?; How long are you staying?; Where are you staying?
Getting To Cusco From Lima By Bus
If you have more time in your hands, then you can try for an adventurous experience with a trip from Lima to Cusco by bus.This option can be time-consuming but it is a very comfortable option and it is a little bit cheaper than booking a flight (about $80 US dollars difference). The best bus companies are
Cruz del Sur
and
Ormeño
and you can choose from two different routes.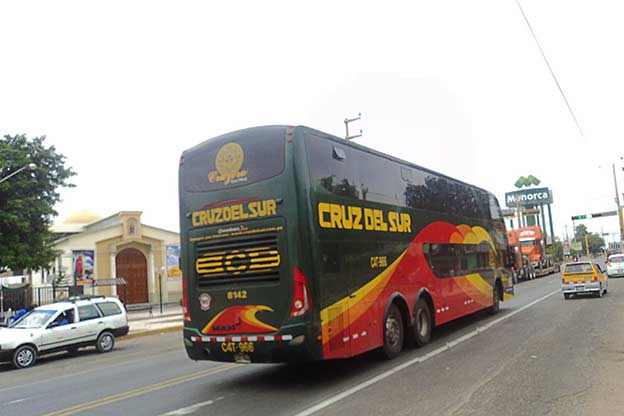 1. Lima-Nazca-Abancay-Cusco
This is the quickest route and it takes between 18 and 21 hours but it has a reputation for bus hijackings and robberies. You should avoid it if possible.
2. Lima-Nazca-Arequipa-Cusco
It is a longer route, from 24 to 27 hours but it is safer and smoother than the other option.Your bus trip can also be broken up into stages, you don't have to do the entire trip at once. This will also allow you to do some sightseeing in the
Nazca Lines
or stop in Arequipa where you can travel to Lake Titicaca and Puno.As for prices for bus travel, they depend on the bus company and the class you choose, but on average they can range from $65 to $100 US dollars.
Take A Train From Lima to Cusco
Unfortunately, there are no trains that will take you from Lima to Cusco but you can get a bus to Arequipa and then to Puno where you can hop on a train to Cusco.The
Belmond Andean Explorer
railway will take you from Puno all the way to Cusco's Huanchac Train Station and the trip takes about eight to nine hours to complete.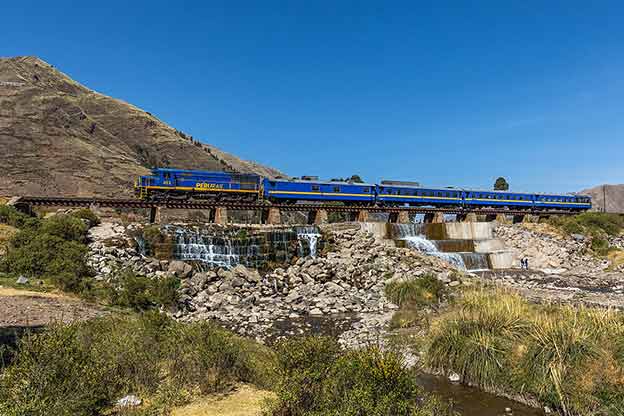 If you are visiting Machu Picchu once you have arrived in Cusco, then don't forget to read our post about the
best ways to get to the Inca citadel
. One option includes the
360° Machu Picchu Train
with panoramic views!And, while you are in Cusco, read about the
best places to eat
, and
what to visit
.
By Ermelinda MaglioneCover Photo: David Baggins.