Are you looking for quiet sandy beaches and spectacular surfing? Lobitos—located in northern Peru—is just the place for you.
Even if you don't (yet) consider yourself a surfer, you can still enjoy a stay in Lobitos, a quiet beach town in Talara (Piura) of northern Peru.
Here are some reasons why Lobitos is worth a visit if you head to the northern coast of Peru.
Lobitos has some of the best waves in Peru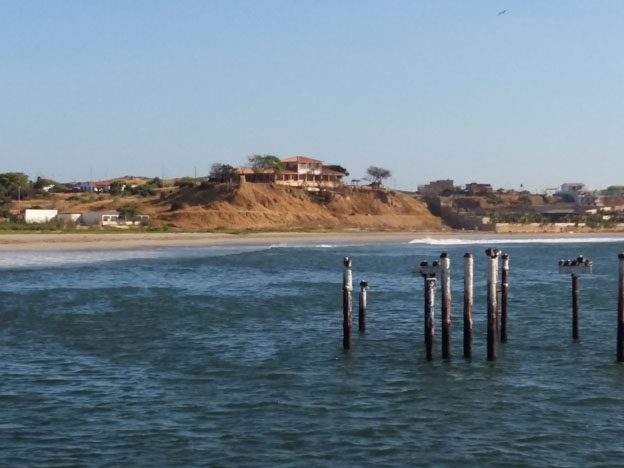 There are two great places to surf within walking distance of the town. They are full of waves of different types and different sizes.
As one blogger put it: "My time spent in this sleepy ghost town proved to be one of my most unique surf adventures of my life as quite frankly, there is no other surf destination like Lobitos on the face of the planet. Here you will discover a string of left-hand pointed breaks all housed in one of the most unique and characterful settings you will ever have the pleasure of stumbling upon."
Stay in a quiet fishing community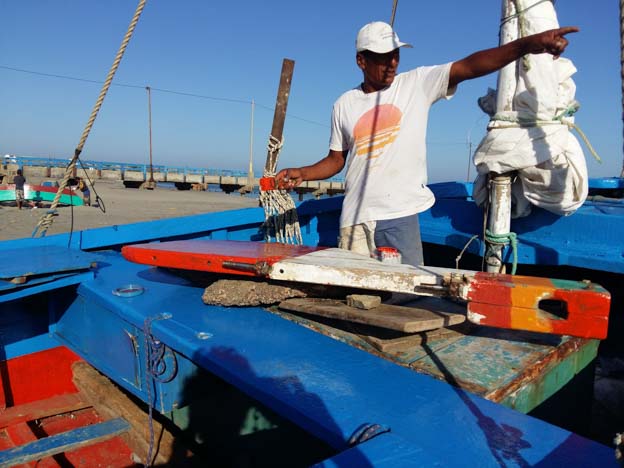 At first sight, the town does not seem attractive because of the many oil rigs that span along the horizon and the many oil pipelines that zig-zag across the sand.
However, after you settle, you'll probably sense the town's quiet and simple vibes. In general, locals are very friendly, and staying here for a few days offers you the opportunity to connect with them.
Lobitos has uninhabited sandy beaches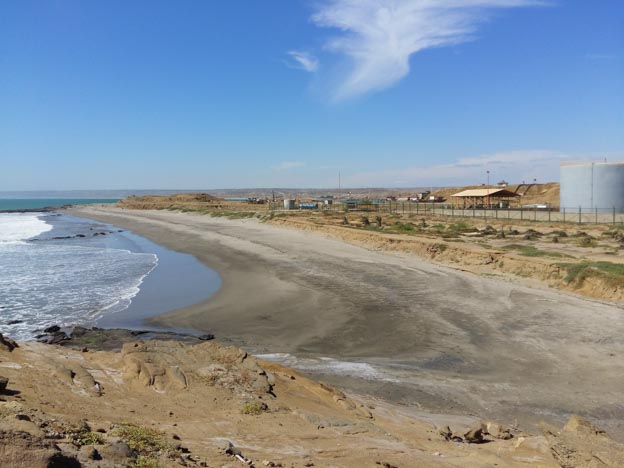 Though many spend a few days out on the waves learning how to surf, the most memorable part about a stay in Lobitos, Peru can also be the opportunity to explore the long sandy beaches.
It's a great town if you want to slow down after more active travels, enjoy stunning coastal sunrises and sunsets, and read your favorite book with the sound of the waves crashing on the shore.
There are many groups to reach out to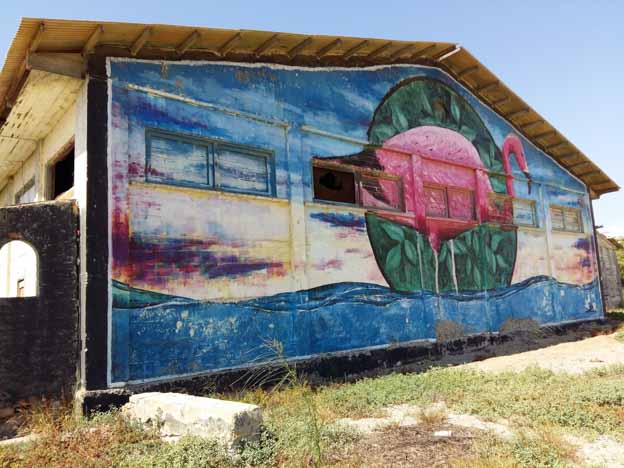 For travelers interested in joining various organizations in Lobitos, Peru, there are several options available, among them being:
Lobitos Surf Camp
If you're looking to connect with an eclectic, bohemian community of surfers who are deeply connected with Peru, don't hesitate to check out Surf Camp.
Waves International
Likewise, if you are looking to connect with a non-profit that is doing great things for the community, feel free to look into Waves International.
Find out how to get to Lobitos
In order to get to Lobitos, you need to head to the city of Talara, which is located about two hours south of Máncora and two hours north of Piura.
From Talara, you can take a colectivo – a shared van – to Lobitos. The drive between Talara and Lobitos is less than 30 minutes.
We hope you visit Lobitos, Peru, not only for its renowned waves, but also for its culture and community.
Cover image: Scott Montgomery
This article has been revised and updated from its original publication on February 19, 2019.
Now that you're here:
We're asking you, our reader, to make a contribution in support of our digital guide in order to keep informing, updating and inspiring people to visit Peru. Why now? In our near 20-year journey as the leading English-language source on travel in Peru, we've had our fair share of ups and downs-but nothing quite like the challenges brought forth in the first quarter of 2020.
By adapting to the changing face of the tourism and travel industry (on both local and international levels), we have no doubt we will come out stronger-especially with the support of our community. Because you will travel again, and we will be ready to show you the best of Peru.
Your financial support means we can keep sharing the best of Peru through high-quality stories, videos and insights provided by our dedicated team of contributors and editors based in Peru. And of course, We are here to answer your questions and help whenever you need us.
As well, it makes possible our commitment to support local and small businesses that make your visit an unforgettable one. Your support will help the people working in these industries get back on their feet once the world allows us to make our dream of enjoying everything Peru has to offer a reality again-from its mouthwatering gastronomy, thriving Amazon and archaeological wonders such as Machu Picchu.
Together, we will find a way through this. As a member of our community, your contribution, however big or small, is valuable.
Support Traveling & Living in Peru from as little as $1 - and it only takes a minute. Thank you!