The Fábula Bistro Café is a dream come true for bistro lovers and foodies alike. Check out this wonderful creation in today's Restaurant Review.
Fábula Bistro Café Cantuarias 208, Miraflores, Tel. 270-0610
Monday to Saturday: 8.30 – 22.00
When you have a dream it might be ideal, perfect in all detail. That's how Fábula Bistro Café looks and tastes. The dream of Daniel Briceño and Luz Gallegos is reflected in their careful work and in their professions of a chef and a barista with clear ideas. At first, Fábula looks like a normal coffee shop but the keyword is a bistro. The cooking of Briceño is a mix of quality Peruvian ingredients and some revisited recipes, especially of the Spanish cuisine.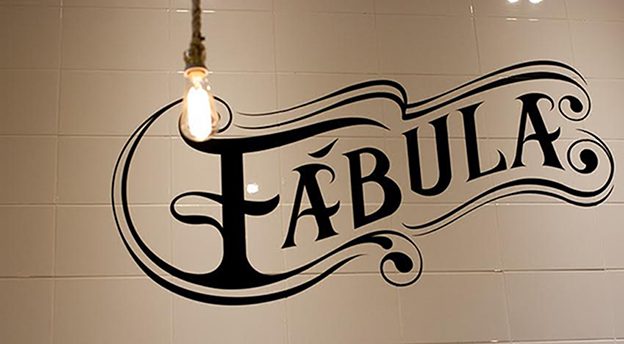 (Photo: Maria Alejandra Baraybar/Living in Peru)
"Our tostas are made for sharing," says Briceño, who has been inspired by mystical stories to name the main dishes. For example, a toasted bread with thyme, and chicken bathed in homemade mayonnaise  (S/ 12.00) is called "The Fabulous Feats of the Thyme Chicken". A success indeed. "Completely different than the classic chicken sandwich with mayonnaise," explains Briceño. This is possible because of the way the chicken was cooked that makes it even juicier.
"The Tender Little Pig and the Sweet Princess" (S/ 13.00) is another surprise: using a dressing that reminds you of the taste of anticuchos –the popular skewers of seasoned beef hearts– this pork comes with a bed of tomatoes, caramelized onions and fried threads of sweet potato. For those who are looking for something peculiar, "The Red Crown Cheese" (S/ 11.00) is a combination of intense flavors and textures. This one has Iberian Ham, tomato, homemade cream cheese, and elderberry.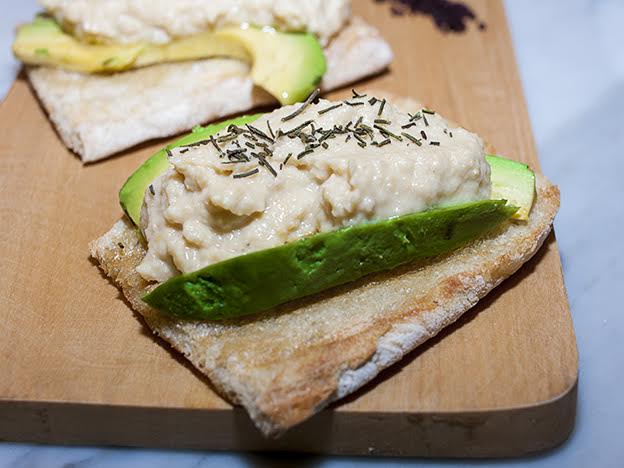 (Photo: Maria Alejandra Baraybar/Living in Peru)
For the vegetarians, the name of this 'tosta' is a wink to Tim Burton: "The Vegetarian Rosemary Herb Hands"(S/ 11.00) has creamy hummus with Rosemary herb, olive oil, and a good portion of avocado.
Also, Fábula Bistro Café is known for their fried pastries. Unlike the classic baked ones, these are cooked to the moment and filled with meat stew and mushrooms, instead of minced meat with onion. The second pastry is very interesting: it's filled with smoked dried meat and Paria cheese. Both come with aioli and a subtle Rocoto chili.
Finally, this short but very varied menu has a traditional "tortilla de patatas" (S/ 9.00) from Spain approved for a demanding customer born in Madrid. The surprise is the potato peel that gives more flavor to the tortilla. The size is more than you will expect and comes with an aioli made with muña, a refreshing Peruvian herb.  The menu ends with a  caramelized leek and bacon quiche (S/ 10.00).
The desserts will not disappoint you, especially if you start with the chocolate cake (S/ 13.00), the biggest in Lima and also one of the best, it includes strawberries. They also have "Tocino del Cielo", a traditional Spanish dessert that is part of the culture of the people of Arequipa, like Luz Gallegos. "It's like the one that my grandma used to make,"  she says, but in Fábula Café Bistro it comes lined with coconut. Banana cake and homemade cookies are also including on the list.
"We want to offer an experience", explains Daniel Briceño, which cooking and his work in catering helped him to make a menu versatile and suitable. This can be seen especially in the pop-ups events when they present a concept for one night, dressing the locale for the occasion and preparing a dish like a paella. "People can come and order takeaway or eat here," says Daniel.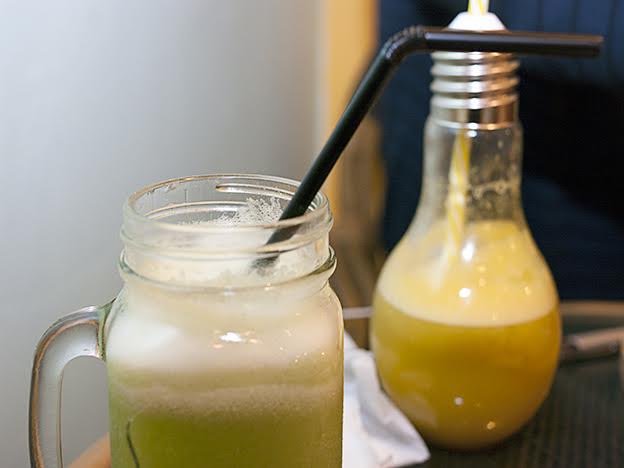 (Photo: Maria Alejandra Baraybar/Living in Peru)
Don't forget the drinks, some of them are unforgettable, like the "Piñaluisa", mixing pineapple with lemon grass, or orange juice with cedrón. The organic coffee is from La Campiñal, Junín, where the altitude makes it better in taste and aroma. "It has a soft and bitter taste like a chocolate, and it has a medium roast," explains Luz. And if you are looking for wine, they have a collection of many from Spain available by the glass.
Prices:
Tostas: S/ 11.00 – S/ 13.00 (personal) S/ 19.00 – S/ 22.00 (double).  Add S/ 2.00 to turn into sandwiches
Fried pastries and quiches: S/ 8.00 – S/ 10.00
Today's menu: S/ 16.00 – S/ 18.00
Desserts: S/ 5.00 – S/ 13.00
Coffees: S/. 5.00 – S/ 10.00
Juices: S/. 6.00 – S/ 8.00
Comments
comments