Peru, the ancient abode of the great Incan Empire, has emerged as one of the top international tourist destinations in recent years.
The South American country is quite safe for foreign travelers if they go by the tourist guidelines and follow the security notices. The Peruvian people are really nice and helpful towards international tourists and in most cases, you'll find the local authorities truly accommodating as well.
Here are some tips for you that will ensure a hassle-free and happy travel experience in Peru…
When is the best time to visit Machu Picchu?
The winter in Peru experiences a dry and pleasant weather. It is, therefore, the best season to visit the ancient ruins and also the most convenient time to trek the Inca Trail (April- October). You would want to avoid the months from November to March as these constitute the rainy season in this area. The rainy season in Peru, especially the Andean region, witnesses torrential rains, floods, landslides, and mudslides.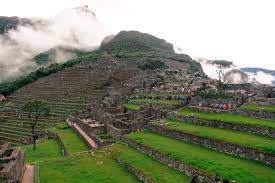 Violent crimes
Street crimes like pick-pocketing, robbing, snatching, car-jacking, theft, looting or assault are pretty common in both the crowded rural or urban places in Peru. Therefore, it is better that you don't wear expensive jewelry or carry your valuables with you all the time. Taking safe taxis (uber is widely available in Lima and Cusco) is your best way to avoid any chances of an unexpected an unwelcomed event.
Take precautions for possible health hazards
Many foreign tourists suffer from altitude sickness while traveling through Peru. You should be prepared for this and take necessary precautions. Apart from this, you must take all the recommended vaccinations and immunizations before you land in Peru. Besides routine MMR and DPT vaccinations, you should also get vaccinated against Zika virus, Typhoid, Yellow Fever and Malaria (the latter vaccinations are appropriate for certain regions like Amazon, for example, so know where you are traveling specifically and get the correct vaccinations).
Stay safe from drug-related crimes
Peru witnesses a high rate of drug-related offenses. As a foreign tourist traveling in the country, you should always be on high alert in this respect. Never trust anybody with your luggage, always pack and carry them on your own. Don't try to take coca leaves or other coca-made items out of the country as many countries consider those imports absolutely illegal. Stay clear of the Columbian border as the region is infamous for drug-trafficking and the guerrilla insurgents.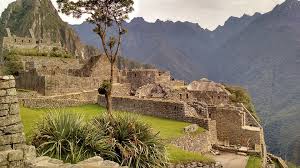 Protests and strikes
Protests and strikes are quite common in Peruvian cities and can be really disrupting. Protests in Cusco, Arequipa, Machu Picchu, Iquitos and other places can upset the normal tourism services. You must check with the local authorities for safe and secured travel during times of civic demonstrations or protests.
Risks of road travel
Road travel in Peru can be a little risky as the driving standards are very poor. Traffic signals and other road signs are frequently ignored. Accidents and road crashes are therefore quite common in Peru. Travel by licensed cab and bus services to reduce those risks. Paying a few extra "soles" is worth your safety.
Do consult the Peruvian Ministry of Tourism for queries and information
The Peruvian Ministry of Tourism is absolutely helpful and readily accommodates foreign tourists visiting the country. Their official website has extremely useful information and guidelines for tourists in English and Spanish. The local Tourist Information and Assistance Service is also quite efficient. There is also a free helpline number run by the Tourist Protection Network that handle enquiries and provide guidance to the international tourists on a 24/7 basis.
These tips and precautions are to be taken into consideration as a way to decrease any risk and maximize a positive experience while traveling in Peru. Although you most likely will have no issues while traveling here it is always better to be safe than sorry!