Nazca is world-famous for its lines, which still remain a mystery to how they were created and for what purpose. However, there is more to see in this region than the thousand-year-old geoglyphs.
In order to truly appreciate the Nazca lines, you need to fly over them. The flight takes about half an hour and it is the best way to appreciate this incredible mystery.
How much does it cost? Every airline charges a different price and it can go up to $100 US dollars per person. In addition, you need to pay S/ 30 for the airport fees. It is best if you book your flight in advance online to avoid being overcharged and have your spot secured.
But, if you simply want to explore something else in Nazca, you should know there are many other options for you. Also, don't forget to read about the things you need to know before going to the Nazca Lines.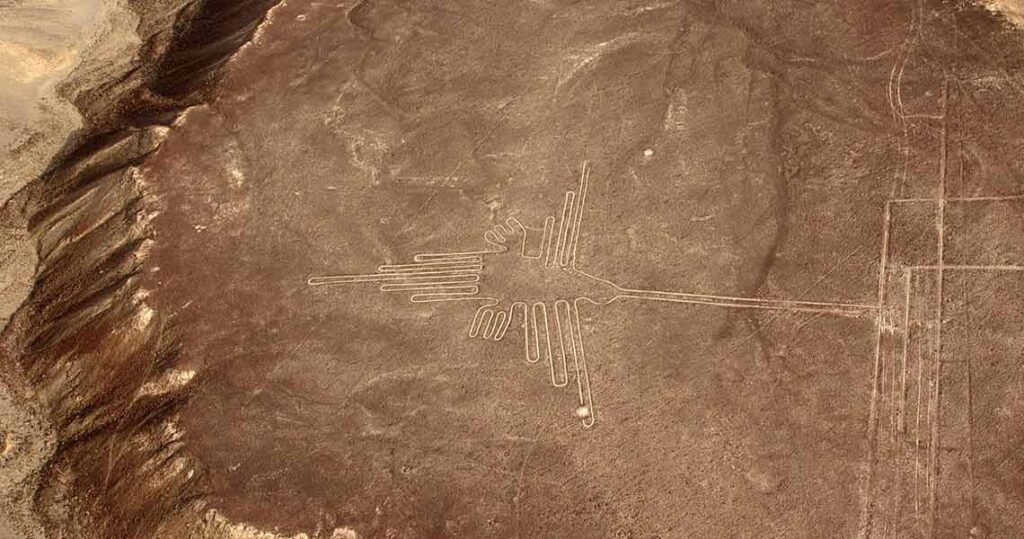 1. Chauchilla pre-hispanic mummy cemetery
One of the places we recommend visiting in Nazca is the Chauchilla pre-hispanic mummy cemetery. It contains an impressive display of underground tombs and real-life intact mummies.
These tombs were discovered in the 1970s and thanks to the desert conditions they have been well preserved. However, thieves have also found their way into these graves and they have been restored to what is believed they originally looked like.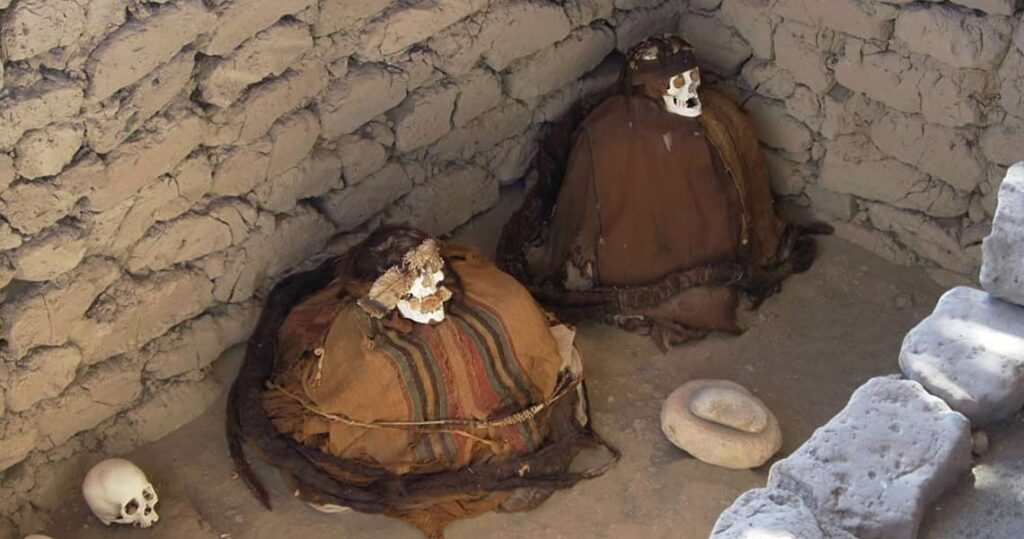 This place is located just 28 kilometers away from Nazca and the best way to get there is by land through the desert. The ride will last about 25 minutes.
Experts say that this is not just another cemetery or just one more archaeological site: it is an outdoor museum, but a very creepy one with human bones lying around on the ground visible from the moment you arrive.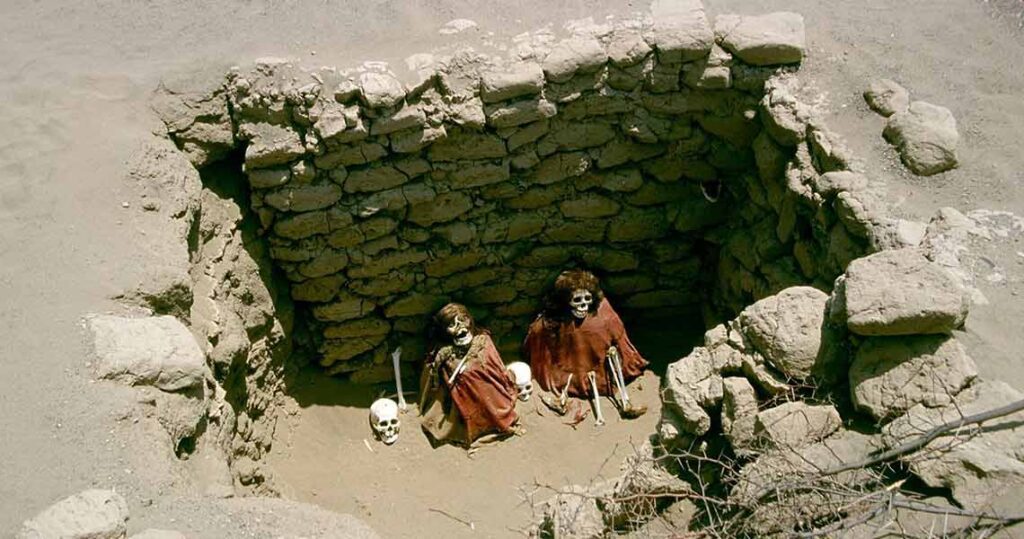 To enter you must pay a fee of S/ 8 per person, but it is advised to pay a little bit more to a tour guide so that you can understand better about the history of the place and why were these people buries in such a curious manner.
2. Cantalloc ancient aqueducts
Another great site to visit in Nazca, besides the geoglyphs and the Chauchilla cemetery are the ancient Cantalloc aqueducts, originally called Cantayo aqueducts. This site consists of a collection of stone wells that spiral down into fresh natural spring water pools.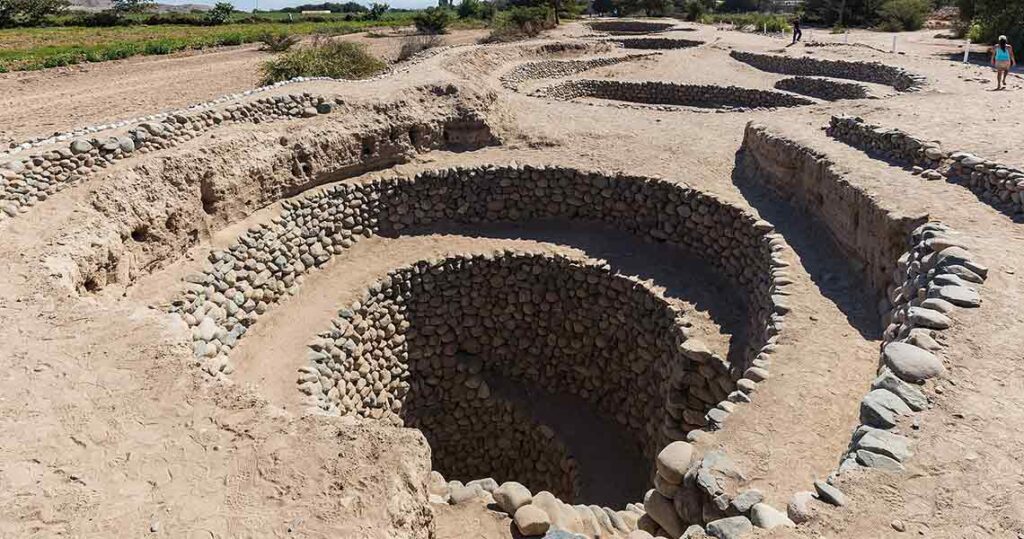 This water is good for drinking and feels amazingly refreshing when standing in the middle of the desert, as you will be if you decide to come here.
The aqueducts are attributed to the Nazca culture and of the 46 found, 32 are still working today! They are made with stones and logs and they also have spiral air ducts that allow obtaining better-quality water from underground.
Thanks to these aqueducts, the city of Nazca was able to receive constant water supply not only for its inhabitants, but also for the crops they grew in the area, such as cotton, broad beans, potatoes, corn, and others.
Entrance fee is S/ 10 per person and the visit can be completed in about an hour. However, once again, paying a tour guide is recommended to get more information on how these aqueducts were built and what was the purpose they served.
3. Paredones de Cantalloc
Nearby you will also find the Paredones, another archaeological site with buildings constructed by the Incas with stone and adobe.
The Paredones de Cantalloc have several rooms, patios and terraces and it is believed to have been built because the region was very important commercial and administrative speaking thanks to its location near the sea.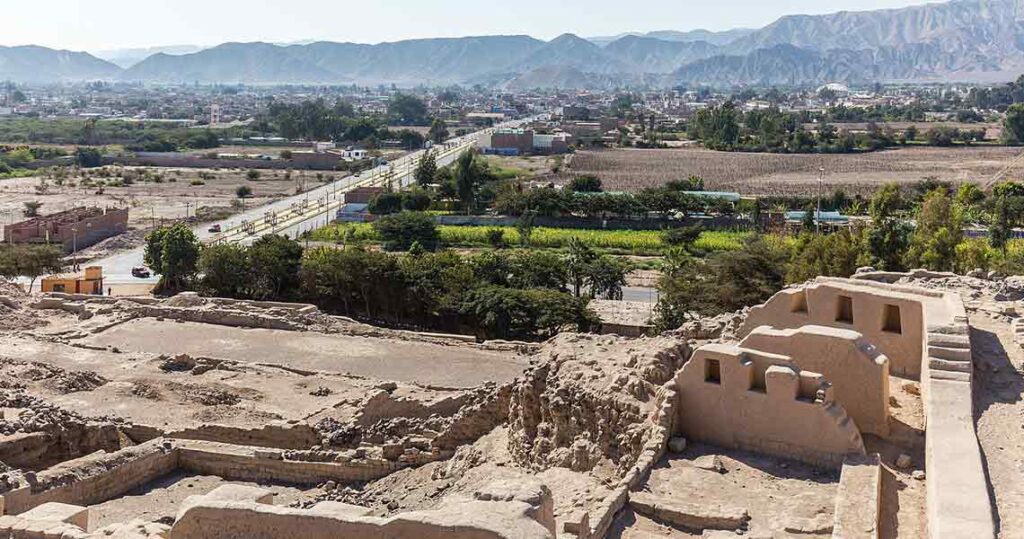 4. Cahuachi
Closer to the Nazca lines is the archaeological site of Cahuachi with tall pyramids and pre-hispanic plazas.
It was a city that served as a ceremonial center and a place for pilgrimage more than 24 square kilometers in size. It was the capital of the Nazca culture and it flourished between 1 and 500 AC.
5. Cerro Marcha or the Giant Dune
Peru has the second-largest desert sand dune in the world and it is in Nazca, 25 kilometers away from the city.
This dune is perfect for going on adventures with 4×4 vehicles, sandboarding and simply enjoying the views from the top.
6. Antonini Archaeological Museum
This museum is administrated by the Centro Italiano Studi e Ricerche Archeologiche Precolombiane, directed by the Italian archaeologist Giuseppe Orefici.
Here you will also be able to see closely replicas of tombs and also a very precise model of the geoglyphs of Nazca. Entrance is 15 soles per person and there is also an additional fee of 5 soles if you want to take pictures inside.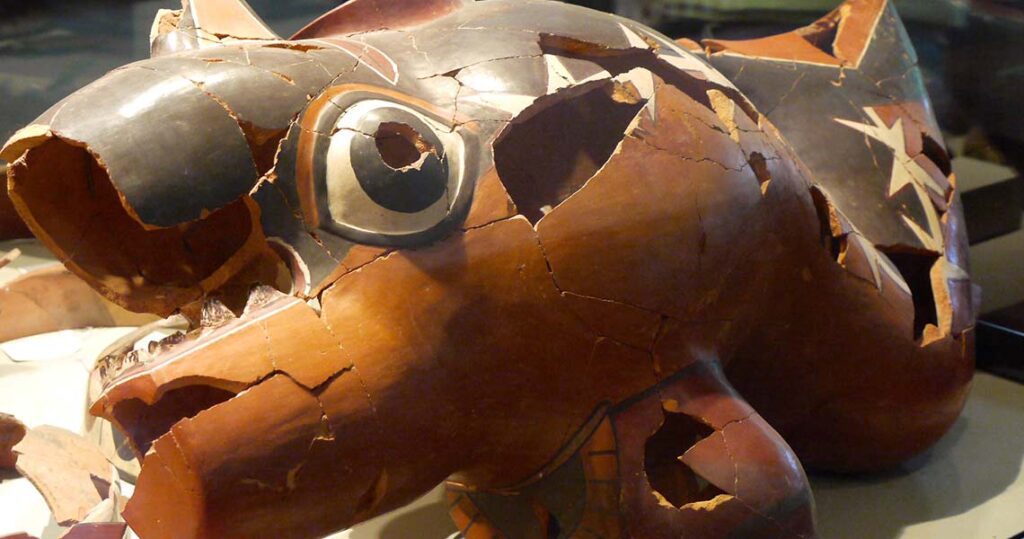 If you are not sure how to include Nazca in your trip, we have a 1-week tour option just for you that includes Nazca, Colca Canyon and Lake Titicaca!
Ermelinda Maglione
This article has been updated from its original version published on August 1, 2019.
Now that you're here:
We're asking you, our reader, to make a contribution in support of our digital guide in order to keep informing, updating and inspiring people to visit Peru. Why now? In our near 20-year journey as the leading English-language source on travel in Peru, we've had our fair share of ups and downs-but nothing quite like the challenges brought forth in the first quarter of 2020.
By adapting to the changing face of the tourism and travel industry (on both local and international levels), we have no doubt we will come out stronger-especially with the support of our community. Because you will travel again, and we will be ready to show you the best of Peru.
Your financial support means we can keep sharing the best of Peru through high-quality stories, videos and insights provided by our dedicated team of contributors and editors based in Peru. And of course, We are here to answer your questions and help whenever you need us.
As well, it makes possible our commitment to support local and small businesses that make your visit an unforgettable one. Your support will help the people working in these industries get back on their feet once the world allows us to make our dream of enjoying everything Peru has to offer a reality again-from its mouthwatering gastronomy, thriving Amazon and archaeological wonders such as Machu Picchu.
Together, we will find a way through this. As a member of our community, your contribution, however big or small, is valuable.
Support Traveling & Living in Peru from as little as $1 - and it only takes a minute. Thank you!