We have been giving you options for a 1-week tour in Peru depending on what you want to visit.
First, we gave you an option to visit Cusco, the Sacred Valley and Machu Picchu, and then another option than includes the Inca citadel but also the Amazon jungle.

This time, we are including other destinations, such as Nazca, the Colca Canyon and Lake Titicaca in the southern part of the country if you don't want to go to the Amazon or to the famous Machu Picchu ruins. Are you interested in knowing more? Keep reading!

Day 1: Arrive at the Paracas Reserve and stay Overnight in Ica.
Day 2: Visit the Nazca Lines, then take a bus to Arequipa and spend the night here.
Day 3: Travel to the Colca Canyon, stay overnight in Chivay.
Day 4: Visit Colca and Arequipa, stay another night in Arequipa.
Day 5: Take a bus tour to Puno and do a city tour. Overnight stay here.
Day 6: Visit the Floating islands in Lake Titicaca, take a trip to Taquile and overnight stay in the city.
Day 7: Depart from Puno.
The southern region of Peru has incredible scenery and this itinerary promises to show you the highlights. So, how do we recommend you cover it?

Arrive in Lima and travel to Paracas

Once you arrive in Lima you can take a trip by land for 3.5 hours to the Paracas Reserve. Here you can visit the Ballestas Islands where you will get to see up close sea lions, penguins and more.
On your second day, you will travel through the Ica desert and take a morning flight over the Nazca Lines. In it, you will be able to enjoy a great view of these ancient geoglyphs, believed to have been drawn between 700 and 1,200 BC. Finally, take a bus back to Arequipa to explore this city and stay overnight there.

The Colca Canyon

After leaving Arequipa, your third day will consist of getting to know the Colca Canyon and what lies in its depths. You will be able to spend the night at Chivay and enjoy thermal baths.

The next morning, if you wake up early, you will see the condors take flight here. Travel back to Arequipa and stay overnight.

Back to Puno

Take a bus from Arequipa to Puno on day 5 and enjoy a city tour of this town. You will stay overnight here to enjoy more of this place and its surroundings the next day.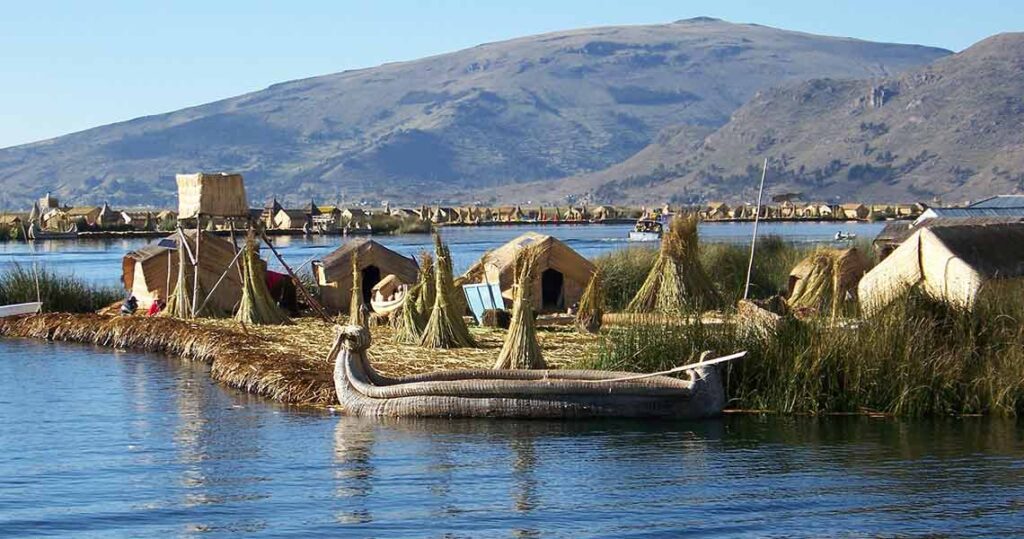 Finally, on day 6, visit the Floating islands in Lake Titicaca, take a trip to Taquile and overnight stay in the city. Your final day, day 7, will be for traveling back to Puno where you will be able to catch a flight to Lima and then back home.
Ermelinda Maglione