In the mountains above the Sacred Valley of Peru lies an expansive territory where communities live in the way that they traditionally have for many years. It's a great place to visit for the day if you want to learn about traditional agriculture, weaving, go for hikes, learn about Andean traditions, and learn about medicinal plants.
What is the potato park?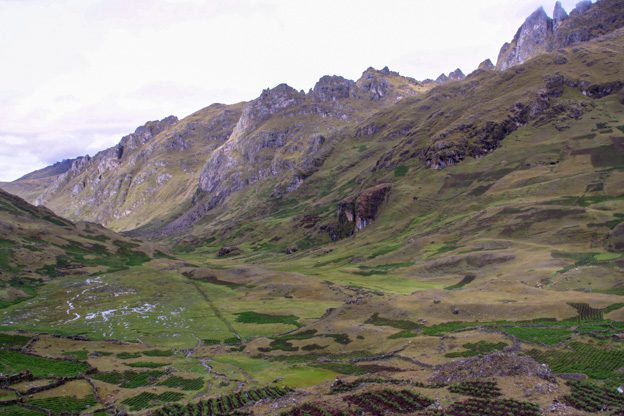 The Potato Park is a bio-cultural reserve located in the heights above the Sacred Valley of Peru. Though it has a strange name, it is a great place to visit for those who are interested in learning about Andean traditions. More than 6,000 people live within the boundaries of the park, spread between twelve different communities. Though some communities are more traditional than others, most everybody who lives in this territory are subsistence farmers, living in the same ways that their ancestors have.
What's the deal with potatoes?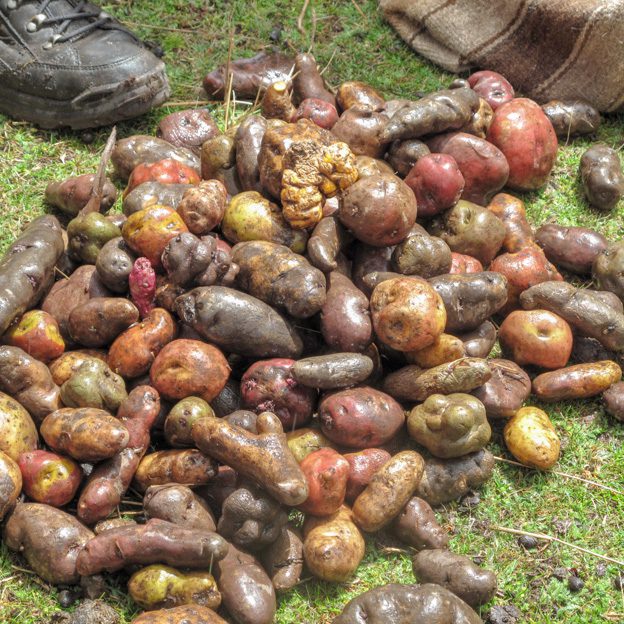 If you haven't yet heard, Peru is home to over 2,000 types of native potatoes. It's believed that there used to be thousands more, which have been lost through the centuries. Amazingly, a large number of the remaining native varieties of potato are grown inside of this small territory known as the Potato Park. 
For an outsider without a trained eye, it may be difficult to tell the subtle differences between different kinds of potato, but if you grow up in this region, chances are that you can identify the many different varieties. Each potato carries with it a story and tradition. For example, there is one type of potato that is only prepared for weddings. It is the bride's responsibility to peel this potato. The groom's family will then examine her work in order to decide if she is the right person to marry their son.
Textiles, farming, and traditional living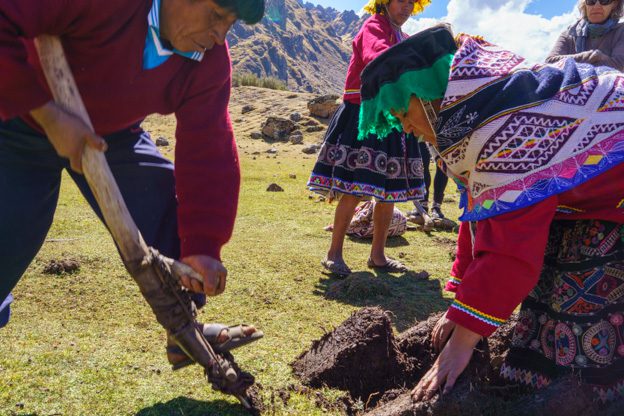 If you want to visit Andean communities and to connect in unique ways in order to learn about their tradition and lifestyle, I highly recommend that you make a trip to the Potato Park. The potato is just one aspect of peoples' lifestyle.
Visitors to the Potato Park can take a trip with locals into their fields in order to learn about the intricacies of traditional agriculture. Here you'll learn that farming can be a deeply spiritual practice. For people in this territory, ritual and ceremony are fundamental aspects of farming.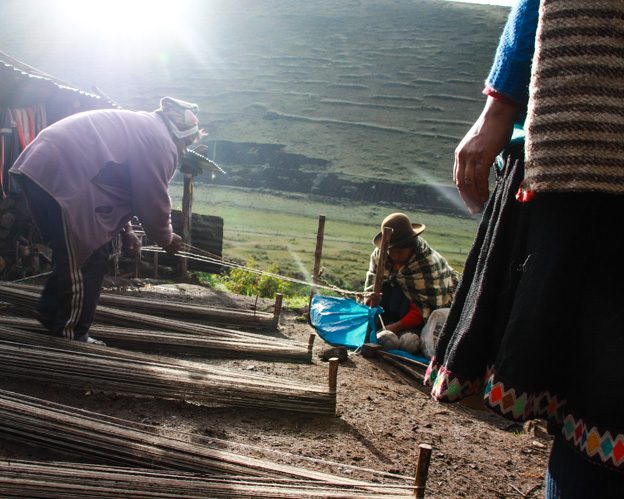 Along with farming, most families of the Potato Park are weavers as well. They collect wool from their own llamas, alpacas, and sheep in order to make stunning garments that are usually colored with natural dies which they produce from plants that grow in the region.
If you visit the communities of Chauhuaytire, Paru Paru, or Amaru, you can easily encounter families who will teach you all about their weaving traditions. In general, people are very generous, and you're likely to be offered a place to stay for the night. If you have an opportunity to do this, I highly recommend that you take the opportunity to do it. Also, do keep in mind that most families that live within the Potato Park are very poor. Please be mindful of this, and offer your hosts a generous payment for offering their hospitality.
Lakes, luscious mountains, and great day hikes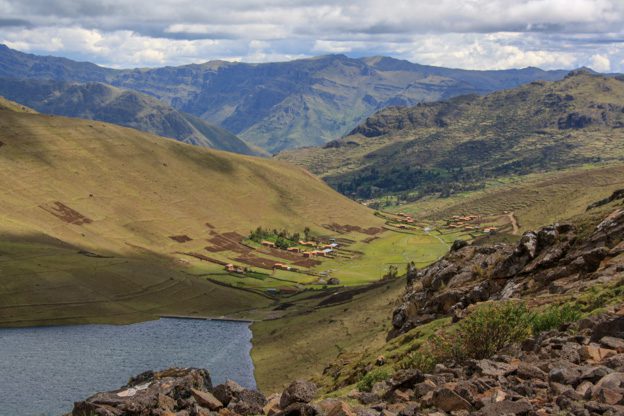 There is also great hiking to be had in the Potato Park. The best place to go is to Paru Paru, a village which has several beautiful lakes surrounding it. From this village, you can make your way to visit the lakes.
How to get there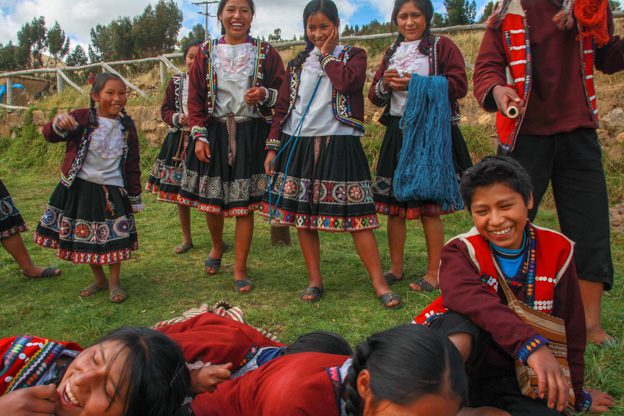 The easiest way to go to the Potato Park is to take a taxi cab from the town of Pisac. Depending on which community you choose to visit, the round trip fare should cost you between 60-100 soles.
On Wednesdays, the village of Chauaytire hosts a weekly textile market that lasts from late morning until the late afternoon. They are some of the most skilled weavers on the continent; anybody interested in textiles may want to see their lovely work. Paru Paru and Amaru are two other communities that are filled with skilled weavers.
Comments
comments