Many countries in the world request a visa for entering their territory. These visas vary depending on the type of activity the traveler wishes to do, such as business or tourism, but what happens if you overstay your visa in Peru?
Kiara Gallop is a travel blogger from Great Britain who came to Peru in 2015 and after hiking the Colca Canyon for a few days she and her companion decided to go to Arequipa and check into a hostel they liked.

However, instead of simply checking in and heading to the assigned room, the staff asked them to pay upfront the room and also a tax of 18% of the cost of the room per day because their visas were expired!

So, how did this happen and how do you solve this problem if it were to happen to you?
Kiara was sure she had been granted 90 days in Peru from the date of entry, but no, she hadn't realized that over the stamp on her passport a hand-written number 30 was there, meaning that they could only stay for 30 days in Peruvian soil for tourism.

"I stuttered clumsily in disbelief. All the articles we'd read before coming to Peru advised us that British citizens were entitled to stay in the country for a period of up to 180 days. Even when we arrived, bleary-eyed, into Lima airport, in the unsociably early hours of that Wednesday morning, I distinctly remember the immigration officer asking how long we were planning to spend in the country," Kiara tells in her blog. Her answer was: "Approximately three months, sir".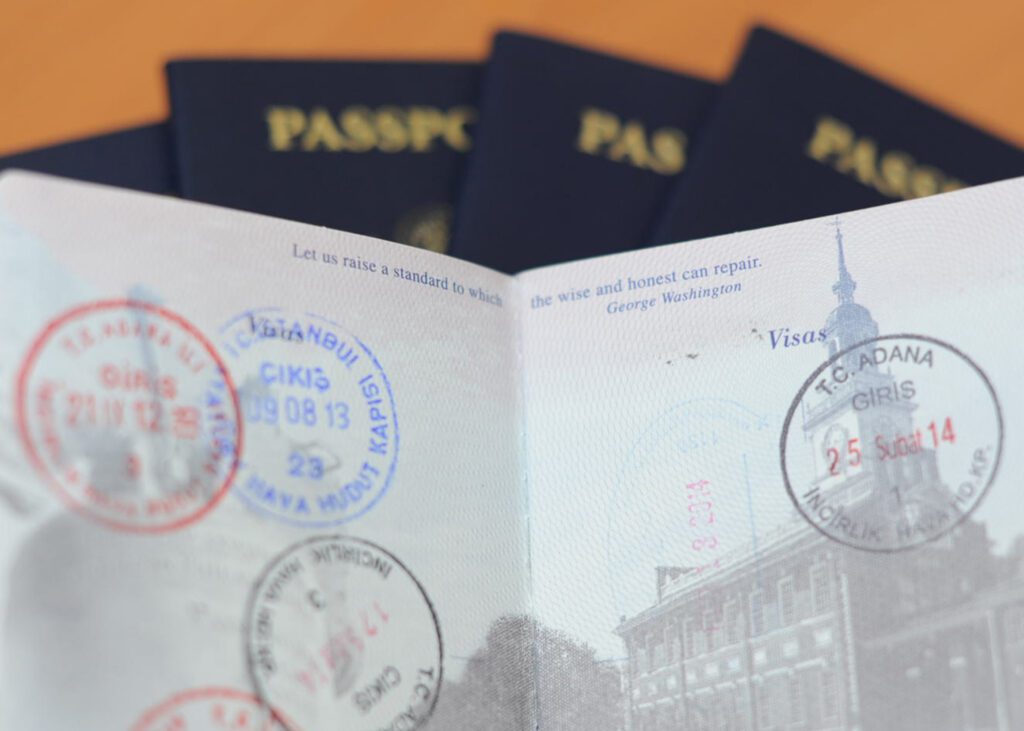 Kiara was not the only one who did not realize she had overstayed her visa, no one of the staff members of all the places she'd been staying for the past two months checked this detail either! Of course, she and her companion started to panic.

"Overstaying your visa was a serious issue, right? Especially by that length of time", she wrote on her travel blog. The staff at the hostel suggested they went to the British Consulate as soon as possible for advice and instead of being able to enjoy their day in Arequipa they had to go to the Yanahuara district where the consulate was located.
Once there, they explained their problem and learned that there is an unwritten law that says that British citizens can stay in Peru for over six months, but it is up to the discretion of the Immigration Officer, who seems to have had a bad day when they arrived in Peru.

As for the consequences, they weren't as harsh as they thought they would be. They had to pay $1 US dollar per day as a fine, which for them it would total about $60 by the end of the trip.

"We were also quite fortunate to be in Peru's third-largest city when we realized our oversight. I can only imagine what a different story it would have been if we were in the more isolated parts of rural Peru", Kiara narrated.

She also gives some tips if this were to happen to you, which of course we all hope it doesn't:

You will have to pay for your visa extension in US dollars. If you don't have any (as we didn't; nowhere else in Peru requires payment in US dollars), it's a short five-minute walk to the nearest bank (Banco Nacional), where you can exchange your Peruvian soles for US dollars. Remember to get a receipt, as you'll need one back at the immigration office.
Make sure you have plenty of loose change on you to pay for photocopies. The lady in the shop over the road charges 10 centimos per copy (correct by 30/06/14).
A taxi to the immigration office from central Arequipa should set you back around seven soles.
The full address of the Arequipa Immigration Office is as follows:
Migraciones (Superintendencia Nacional Peru)
Urbanizacion Quinta Tristan
2do Parque
Distrito Jose Bustamante y Rivero

What types of visas are there for traveling to Peru?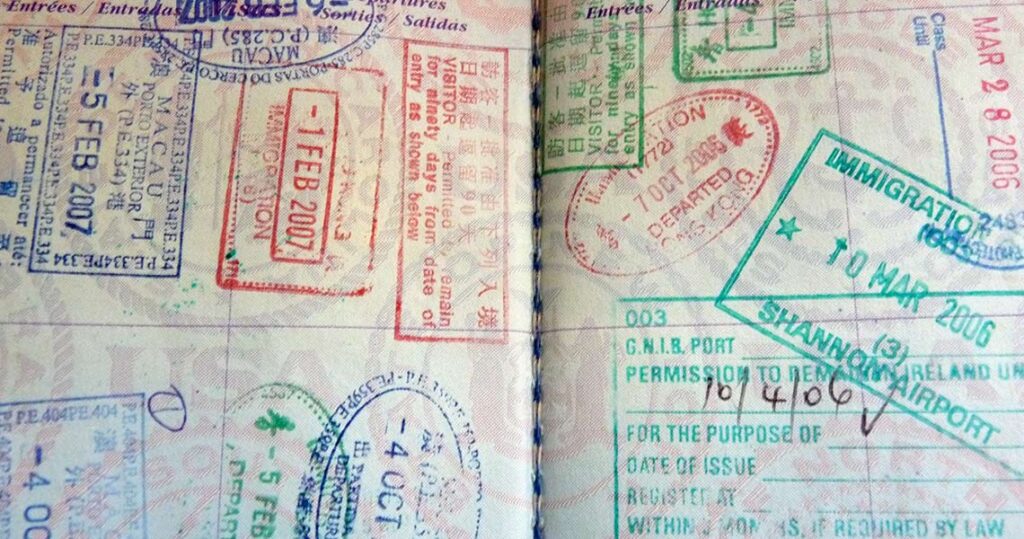 There are different types of visa if you are a foreigner who wants to travel to Peru. We strongly recommend you seek advice from an immigration lawyer to know if you need a visa or not and how to request one if you want to experience traveling or living in Peru.

Business Visa in Peru

The business visa is a single-entry visa that lasts up to 90 days and is issued by the Peruvian embassy of your country. It takes up to four days for this type of visa to be issued, but foreigners can pay a higher fee and get their business visa in just one day. Apart from the application fee, applicants are required to submit the following documents:

Two passport-sized photographs
Photocopy of the contract
Valid passport
Recent Bank Account Status
Business Reference Letters
Proof of reservation of round trip air tickets
Work Visas in Peru

This work visa is also known as a foreign resident identification card and is issued to Visas and Immigration Rules in Peru for Business Purposes aliens with a work contract in Peru. The employment contract would have to be for a minimum of (1) year and this work visa, of course, gives you the right to work in Peru. Work visas are issued by the General Directorate of Immigration and Naturalization (DIGEMIN) and can only be requested once the person is in the country with a tourist or business visa. Applicants must submit the following documents translated into Spanish by a certified translator:

Proof of payment
Photocopy of passport
Work contract signed by the company and authenticated by a notary public or the DIGEMIN
Immigrant Visa

Foreigners can apply for a Peruvian immigrant visa after having a foreign resident identification card for two years and not having spent three consecutive months or six intermittent months outside Peru. This visa, which does not expire, can be issued by the Peruvian embassy of your country or the DIGEMIN and takes up to eight weeks to be processed. Applicants must submit the following documents translated into Spanish by a certified translator:

Photocopy of passport
Photocopy of the foreign resident identification card
Certificate of entry and exit of the country
Background check of the international police
First and most recent proof of income
Investor Visas

An Investor Visa can be granted if you decide to invest $30,000 US dollars in an existing Peruvian company or one that you have established for yourself. An investor's visa is valid for (1) year but DOES NOT give the person the right to work in Peru. Here you should also consider that you would have to present a business plan of the company and should guarantee to employ (5) local people in the first year of business. You must present:

Photocopy of passport
Online nonimmigrant visa application
Photo
Visas for Independent Professionals

If you have a profession and are a member of a professional body, then you could choose to obtain a visa for independent professionals, to work as a freelancer. This gives the person the right to work in Peru as an independent worker, but not to be employed under a contract. Depending on the profession, this visa can be difficult and time-consuming to obtain due to the evaluations that must be performed.

Photocopy of passport
Background check of the international police
Proof of payment

Retirement Visas in Peru

Peruvian retirement visas are issued to foreigners who can prove a minimum monthly income of $1,000 US dollars, from outside Peru. This permanent visa allows you to live in Peru without working and some benefits include not paying a foreign tax and being able to import personal items (except cars) into Peru.

This visa is valid for (1) year but does not entitle you to work in Peru. In addition, the person can apply for citizenship after two years of having a retirement visa. Applicants must submit the following documents translated into Spanish by a certified translator:

Photocopy of passport
Pension or social security letter notarized by the country of origin and legalized by a Peruvian Consulate
Background check of the international police
Kiara Gallop is from England and likes to travel solo, although her boyfriend Stu accompanies her sometimes. She has been to many countries and you can read her adventures on Gallop around the Globe.
By Ermelinda Maglione
Cover Photo jackmac34.

Now that you're here:
We're asking you, our reader, to make a contribution in support of our digital guide in order to keep informing, updating and inspiring people to visit Peru. Why now? In our near 20-year journey as the leading English-language source on travel in Peru, we've had our fair share of ups and downs-but nothing quite like the challenges brought forth in the first quarter of 2020.
By adapting to the changing face of the tourism and travel industry (on both local and international levels), we have no doubt we will come out stronger-especially with the support of our community. Because you will travel again, and we will be ready to show you the best of Peru.
Your financial support means we can keep sharing the best of Peru through high-quality stories, videos and insights provided by our dedicated team of contributors and editors based in Peru. And of course, We are here to answer your questions and help whenever you need us.
As well, it makes possible our commitment to support local and small businesses that make your visit an unforgettable one. Your support will help the people working in these industries get back on their feet once the world allows us to make our dream of enjoying everything Peru has to offer a reality again-from its mouthwatering gastronomy, thriving Amazon and archaeological wonders such as Machu Picchu.
Together, we will find a way through this. As a member of our community, your contribution, however big or small, is valuable.
Support Traveling & Living in Peru from as little as $1 - and it only takes a minute. Thank you!