With the recent and shocking passing of Anthony Bourdain, a man full of passion for food and travel, it's an ideal moment to reflect on his memorable visit to Peru and Lima in May of 2013.
[caption id="attachment_145162" align="alignright" width="265"]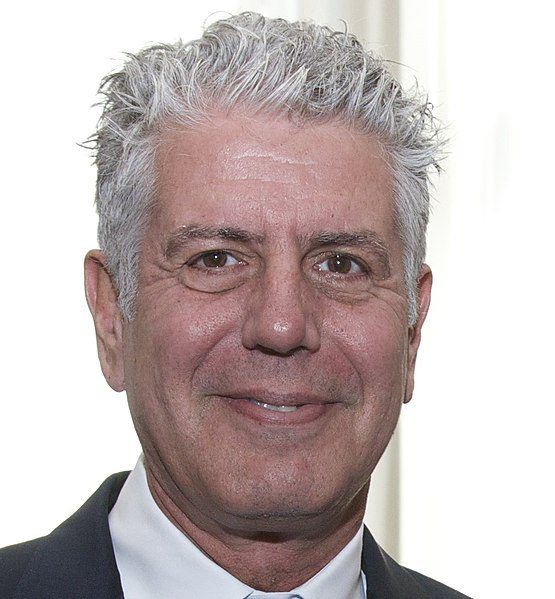 (Photo:
Wikimedia Commons
)[/caption] An untimely passing can strike at people's hearts in various ways. The passing of a close friend will send even the toughest person reeling in pain, and a loved one passing away can create loneliness for years to come.
When an influential person passes away, especially under difficult circumstances such as suicide, the whole world can feel it.
Bourdain's Peruvian Travels
Anthony Bourdain was an excellent writer during his life and reflected on his journeys in extravagant fashion. With nothing but good things to say about Peru and its gastronomical habitats, Mr. Bourdain dove right into the must-do's of Peruvian fun. He traveled from cevicheria to cevicheria, gulped pisco sours, ascended mountains with a mouth full of coca leaves, and enjoyed the occasional guinea pig in Cuzco. He explored the Amazon Jungle, drank chicha with local farmers, and made sure to include an ayahuasca trip for an extremely well-rounded Peru travel experience. .
Mr. Bourdain had made it clear that Peru was one of his career-defining excursions.
Bourdain's Love of Lima
Anthony Bourdain went out of his way to praise Lima, probably because he found time to accomplish a lot during his visit. Amidst trips to taste exquisite chocolate, climb mountains, and rough it under the toughest of conditions, Bourdain spent a majority of his time in Peru's capital city, sipping pisco sours in the Miraflores District, watching the unique beaches, finding the best ceviche, and visiting the best museums in the country. https://www.youtube.com/watch?v=aA2Y6NVxSDo
He had stated in his writing that it wouldn't take much to get him to go back, mostly because of just how much Lima has to offer those who visit.
How Bourdain Inspired Me
I identify with his vision and journey a lot and was a huge fan of his television shows. I would like to think that Mr. Bourdain knew he was only scratching the surface of Peru. He set out on a quest to discover the world's best food and travel experiences and I like to think that he did achieve that in Peru.
His untimely passing will haunt people for a while, but his story and heritage live on through his personality and hundreds of hours of television time.
We won't have to live without his influence, because at just the click of a button, we can watch and learn from him still. Unfortunately, Bourdain left behind a girlfriend and young daughter to navigate the world without him. Let's all keep them in our thoughts and prayers during this difficult time.
Let's continue to honor the man through the things he cherished most: food, family, and travel.