Nestled between the three massive snow-capped volcanoes, this mind-blowing city in white stone is one of the most visually impressive cities of Peru.
Although Arequipa is regularly wrecked by the volcanic activities, the old city with its ensemble of churches and Baroque buildings has earned the much deserved UNESCO World Heritage listing. The sights of its gargantuan stone cathedrals and buildings along with the otherworldly view of the El Misti looming behind the city is sure to make your stay in this city a very special one.
Places to Visit
Santa Catalina Monastery
Established back in 1580, the Santa Catalina Monastery presently sprawls over an area of 20,000 square meters just in the north of the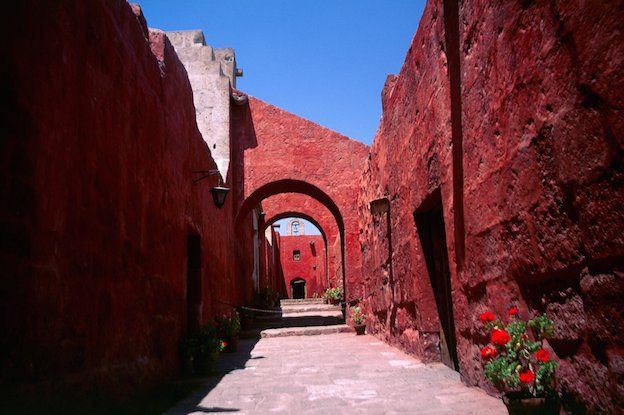 Plaza de Armas. One of the most visited edifices of the colonial era, this monastery is notable for its vast expanse and bold blue colors.
Colonial Edifices
There are around 250 colonial structures of great beauty which are
reminiscent of the Spanish era of this city. Many of these buildings are enlisted by UNESCO as heritage buildings while the remaining have been converted into banks, departmental stores or eateries.
San Camilo Market
If you are looking forward to getting a glimpse of an authentic South American local market then a visit to San Camilo is an absolute must. Meet the beautiful ladies blending mouth-watering smoothies and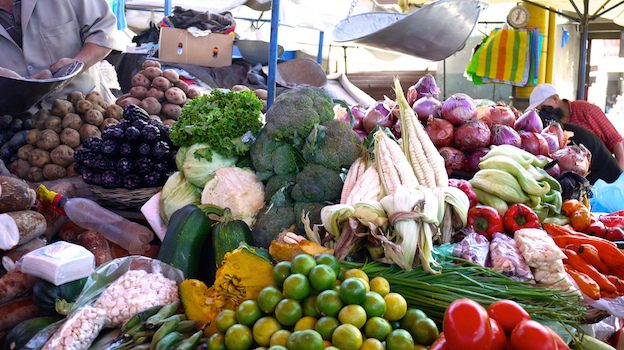 juices from exotic fruits, see the mummified fetuses of the llamas hanging from the stalls and marvel at the striking arrays of locally grown fruits and vegetables. This market is surely going to give you loads of Instagram shots.
Puente Bolognesi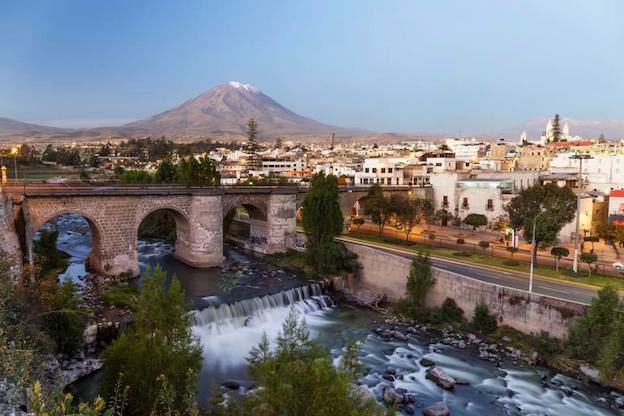 The magnificent bridge called Puente Bolognesi is not far from the main square. While you are at it make sure to visit the Tambos which are the ancient dwellings reconstructed by the government meant for use as an apartment. Another attraction in this spot is the superb view of the El Misti and the Chachani.
Colca Canyon
Arequipa is the springboard for a journey to the Colca Canyon and for hikes in the surrounding mountains. One of the most fascinating sights of Peru, Colca Canyon would give you some superb trekking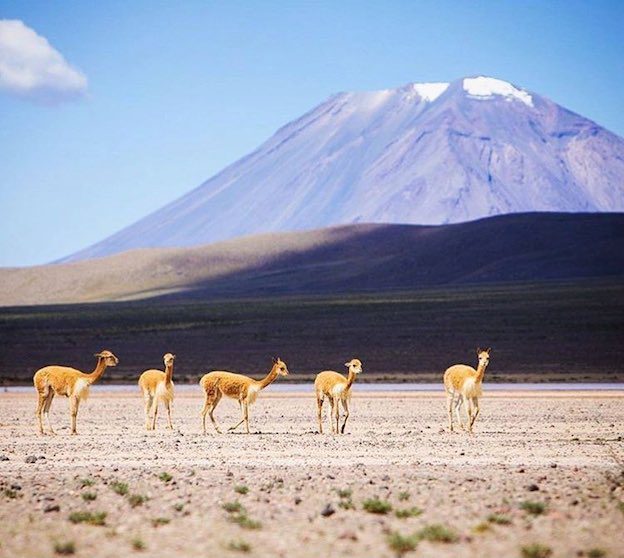 opportunities. You will find many travel agents in and around Arequipa offering 2-3 day hiking packages which can be combined with rafting and canoeing.
Other Sights and Activities
Horseback riding is a great way to kick-start your mornings in Arequipa
Whitewater rafting can be done in the beautiful river of the surrounding area provided that you organize a group
El Misti Volcano is a superb spot which would offer you some hiking, horseback riding, and even mountaineering opportunities
Malina is a quaint area on the outskirts of Arequipa which is sure to make for a good day trip
Molino de Sabandia or the Sabandia Mill is a 300 years old water mill located in the old countryside
Puente Fierro or the Iron Bridge is a fully functional technological wonder which had been designed by Eiffel. Located in Vallecito just a few minutes from the city center this bridge also comes with a stunning view of the volcanoes and the city
(Cover Photo: Camping over Mt. Misti Arequipa/Facebook Free Public Domain)
Comments
comments