As one of the top foodie hubs of the world, it is no easy task to break down the many options that are out there for those who find yourselves in Peru's capital. But we've done our best to break down your options, as well as to offer you a summary of what you should expect to pay.
So many choices in Lima.
Just like any other large city, you'll encounter a wide variety of culinary options and prices in Lima. In the end, everything will depend on the reputation of the place you're visiting, the type of dish you're seeking, and what neighborhood you find yourself in. In a reputable establishment like Astrid & Gastón Casa Moreyra, food can be quite expensive, while in a humble food joint catering to locals, prices can be very cheap. And if you're in the know of where to go, you might find amazing and rare dishes. And within this guide, feel free to mix and match our suggestions in a way that suits your budget and your tastes.
Set menus for lunch
Within Peru, lunch is the main meal for the day. You'll find options aplenty in the form of menus, set menus, which are also considerably cheaper than dishes that you order from a menu. A typical set menu will include a starter, a main course, and a drink. If you get lucky, you might also be offered a small dessert to wrap things up. A lunch at a standard restaurant should cost you between 5 soles and 30 soles. 
If you choose to order a specialty item for lunch, here is a price chart so that you can get an idea of what you should expect to pay.
| | |
| --- | --- |
| Items | Prices |
| Chicken soup | S 10 (9.68 USD) |
| Sliced chicken with salad | S 20 (6.45 USD) |
| Pasta | S 20 (6.45 USD) |
| Pizza | S 18 (5.81 USD) |
| Rice, salad, fish | S 22 (7.10 USD) |
| Soft drinks and beer | S 10 (3.22 USD) |
| Coffee | S 10 (3.22 USD) |
| Pisco (grapes brandy) | S10  (3.22 USD) |
Fast food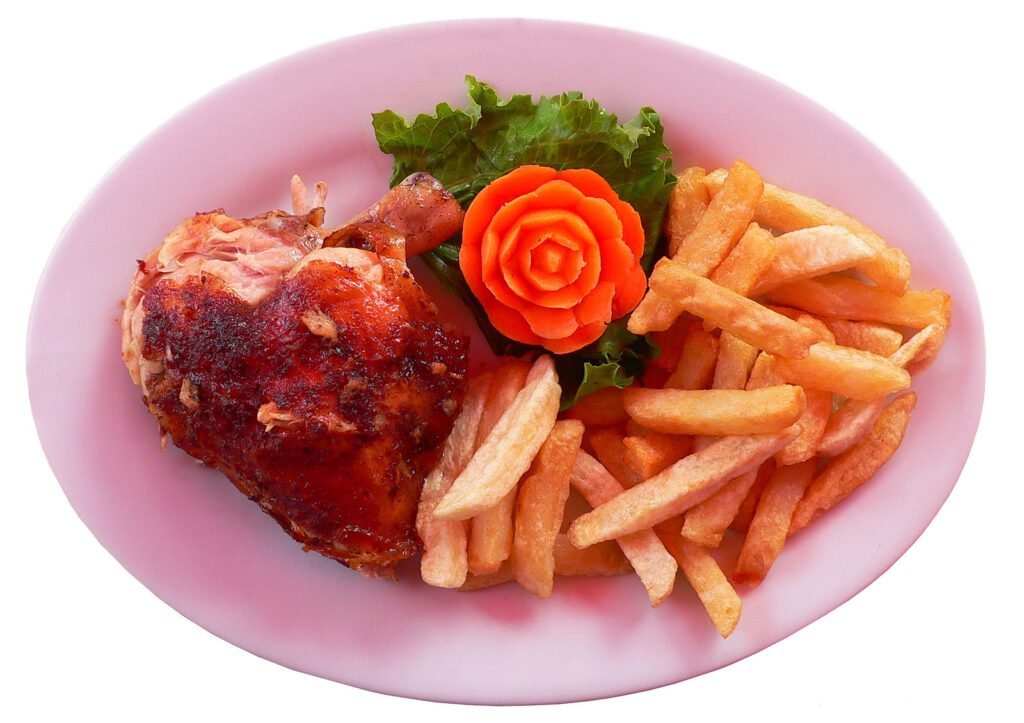 U.S. fast food chains like MacDonald's, KFC and Domino's Pizza are doing well in Lima. Expect to pay more for a typical meal within Lima than you would in other parts of the Western world. A Big Mac Meal should cost about S 16 (5.16 USD); four pieces of chicken in KFC will cost you about S 20 (6.45 USD). And if these prices are out of  your range, do keep in mind that Peru has its own fast food chains. At Bembos, a Peruvian food chain, you will get a range of meat fills worth a try. The price range here is 7 USD to 14 USD.
If you are a chicken enthusiast, we suggest you try the Pollo ala Brasa which is a delicious option for a heavy fill. The price of a quarter of a chicken (with salads and fries) ranges between S12 (3.87 USD) and S16 (5.16 USD). The lovers of Chinese foods will also find the Chifas all over the place. Set menu prices vary roughly between 3USD to 6.5 USD. If you want to go for seafood, ceviche which should cost between 6 USD to 14 USD.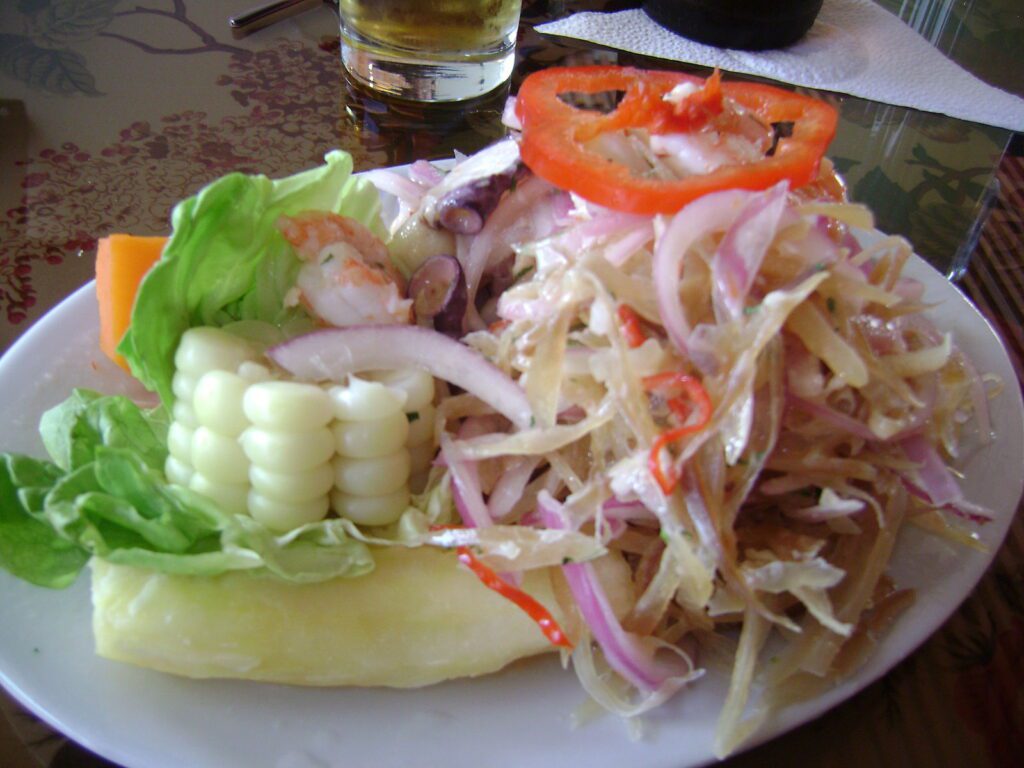 For those of you looking to eat a tasty meal from a locally-owned restaurant, here is a table to summarize what kinds of prices you should expect to pay.
| | |
| --- | --- |
| Items | Prices |
| Chicken with potato and salad | S 10 (3.23 USD) |
| Yogurt, cottage cheese roll, and coffee | S 8   (2.58 USD) |
| Trucha Frito (fried fish), rice, potato, and soup | S 7   (2.26 USD) |
| Chicha (maize beer) | S 3    (0.97 USD) |
| Half of a chicken | S 18  (5.80 USD) |
| Buns and curry on streets | S 2.5 (0.81 USD) |
YOU MIGHT ALSO LIKE
GO ON A FOODIE TOUR OF LIMA WITH THE VAGABROTHERS [VIDEO]
EATING AROUND LIMA – THE FOODIE CAPITAL OF LATIN AMERICA
LIMA: ONE OF THE BEST FOOD CAPITALS IN THE WORLD
Comments
comments