The indigenous roots of Peru run deep. Peru's broader story of indigenous history, beyond being the land of the Incas, is often overlooked.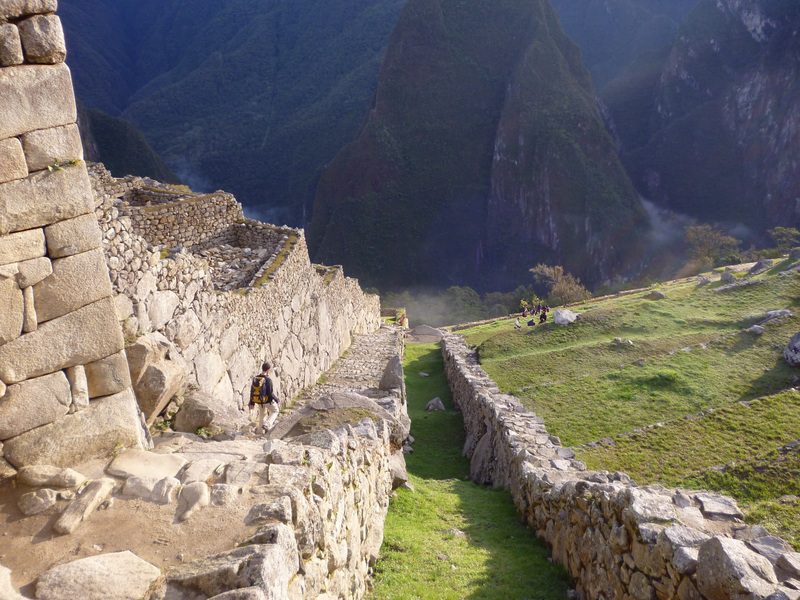 We're here to share that there is a much deeper story about Peru than what many people understand. It's a history of shifts and transformations between grand civilizations, and cities that fell into abandonment as quickly as they rose to power. Indeed, Peru has been continuously inhabited by humans for at least 10,000 years.
Machu Picchu is indeed a wonder, but why put our attention solely on the Inca empire, which reigned for less than 100 years, when exploring the less known history of Peru can be equally (if not much more) interesting?
Ancient Civilization in Peru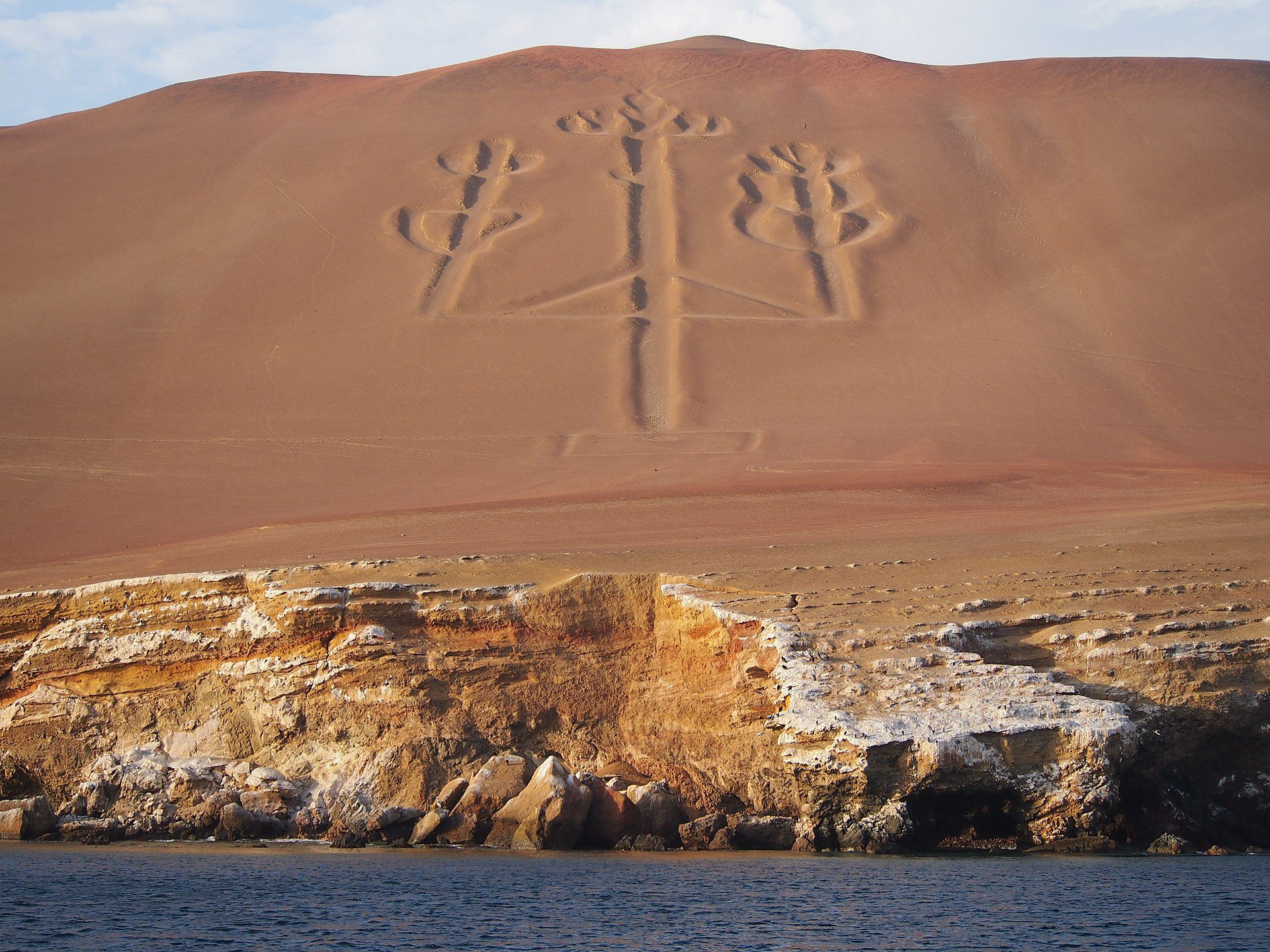 Traces of human settlement in Peru date back to 8000 BC, and probably a lot earlier than this. It wasn't until 2,500 BC, with the dawn of agrarian society, that hunter-gatherers started to create permanent settlements. In doing this, humans adapted to their landscape. They domesticated animals and plants to suit their needs, and to fit into the environment. We can look at art, agriculture, spirituality, to recognize the depth of interconnectedness forged through millennia, between the ancient people of Peru and their landscapes.
The Chavin culture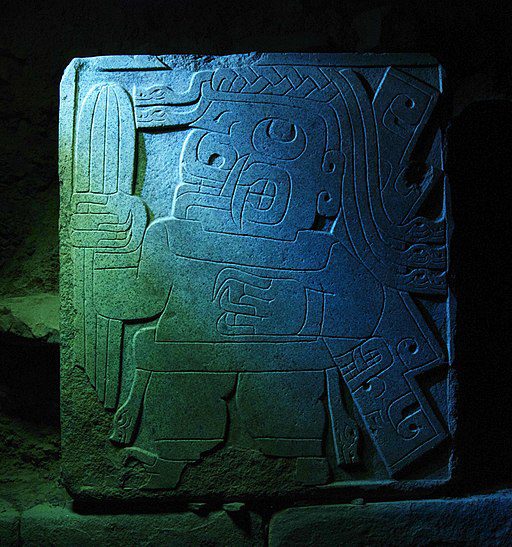 The Chavin culture (900 BC-200 BC), is one of the most influential of the pre-Incan cultures. The shrine of Chavin de Huantar attracted pilgrims from the across the continent, who'd scale their way from the jungles and the coasts, and across the rough terrain of the Andes to make it to the shrine. The religious iconography of the Chavin culture, with its reverence for animals such as the jaguar, directly influenced the art and cosmovision of civilizations across the entire continent, especially the Paracas, and eventually the Inca as well. These religious artworks played a fundamental role in shaping up the basics of the universal Andean belief system.
The Sechìn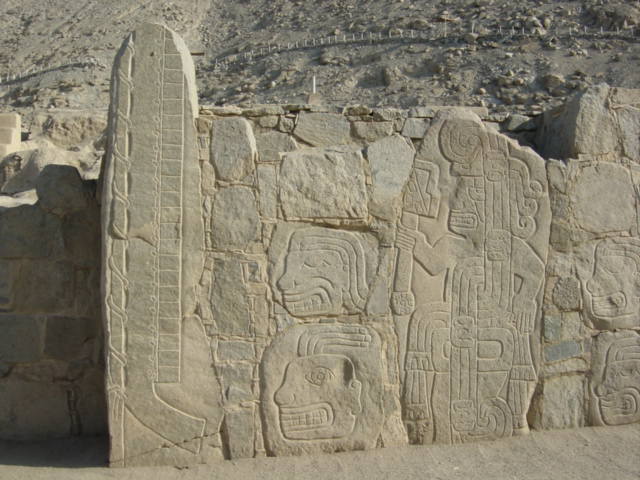 The Sechìn culture is remembered mainly for their military hegemony. A testament to their civilization can be found at Sechin complex, located in the Casma Valley in the Ancash region of Peru. Across its lithic block facade are reliefs that represent warrior-priests and mutilated bodies. Since the complex is known to date back to 1,600 BC, we know that the Sechin civilization was a precursor, and direct influencer to the iconography of the Chavin culture.
It was around 500 BC that the Sechin and the Chavin civilizations fell, giving rise to civilizations such as the Paracas and the Saliner.
Paracas give rise to the Nazca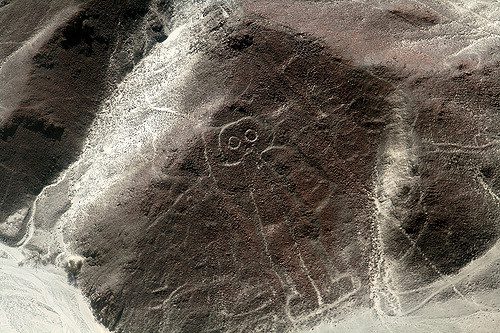 The Nazca Lines are a series of ancient geoglyphs (a large design or motif on the ground, etched or made with clay and stones) in the Nazca Desert. These etchings, some of them longer than three hundred meters, were constructed between 500 BC and 500 AD. The lines take the shape of animals like birds, fish, llamas, jaguar, monkeys and human beings, or other natural things like trees and flowers. The Nazca lines were declared as a UNESCO World Heritage Site in 1994.
YOU MAY ALSO LIKE
Cover photo: yonel campos/Flickr
Now that you're here:
We're asking you, our reader, to make a contribution in support of our digital guide in order to keep informing, updating and inspiring people to visit Peru. Why now? In our near 20-year journey as the leading English-language source on travel in Peru, we've had our fair share of ups and downs-but nothing quite like the challenges brought forth in the first quarter of 2020.
By adapting to the changing face of the tourism and travel industry (on both local and international levels), we have no doubt we will come out stronger-especially with the support of our community. Because you will travel again, and we will be ready to show you the best of Peru.
Your financial support means we can keep sharing the best of Peru through high-quality stories, videos and insights provided by our dedicated team of contributors and editors based in Peru. And of course, We are here to answer your questions and help whenever you need us.
As well, it makes possible our commitment to support local and small businesses that make your visit an unforgettable one. Your support will help the people working in these industries get back on their feet once the world allows us to make our dream of enjoying everything Peru has to offer a reality again-from its mouthwatering gastronomy, thriving Amazon and archaeological wonders such as Machu Picchu.
Together, we will find a way through this. As a member of our community, your contribution, however big or small, is valuable.
Support Traveling & Living in Peru from as little as $1 - and it only takes a minute. Thank you!