Making the hitch between Lima and the rest of the country can be intimidating if you are traveling to Peru for the first time. Here are some travel and accommodation tips to help you make the best of your time in Peru's capital city.
Arriving in Peru
If you're arriving in Peru by airplane, you're going to need to pass through Lima. Though you can book the ticket from your city of origin to your destination city as a package, there are other options if you would like to save some money, or if you're interested in spending some time in the city before traveling somewhere else.
Getting cheap flights from the United States
If you're flying from the United States, you might want to visit the websites for 
Spirit Air and JetBlue, each of which has daily flights to and from Peru, flying from Fort Lauderdale, Florida, at prices well below their competitors.
Another cheap option is to fly through Mexico City with
Interjet
, an airline that also has significantly cheaper fares than other airlines.
The downside of booking your flight through these airlines is that you might have to book a separate flight from Lima to your final destination. This means you'll need to give yourself plenty of time between flights in order to account for the possibility that your first flight is canceled or delayed.
And this is the biggest downside of booking two separate tickets: if your first flight is delayed or canceled and you happen to miss your connecting flight out of Lima, your second airline will not reimburse you for the costs of your missed flight. In order to prepare for this possibility, leave yourself at least 4-5 hours in Lima between your flights.
Getting to Lima
So now, as you can see, you have another thing to worry about: how to make the best of your time in Lima. As is characteristic on this continent, Lima is a place of contrast. Driving through the city it will be obvious to you that you are in the developing world. It is a city of 8.5 million people, divided into dozens of neighborhoods. And though the city may strike you as noisy, crowded, dirty, fret not: below I offer you recommendations for you to stay safely and comfortably.
Getting a taxi from the airport.
Many other hotels in Lima offer a transport service to and from the airport, but if yours doesn't, here are several good options
Taxidatum

. Fair prices. No hidden fees. Book online.

Taxi green

. The attendants are bilingual. You can book on their website, or at one of their stands which are located in the airport.

Budget choice: walk to the highway outside of the airport, and hail a taxi. Beware that this is a risky option. Robberies have been known to occur by drivers of unoffical taxis who pick up unsuspecting tourists.
Where to stay for the best of Lima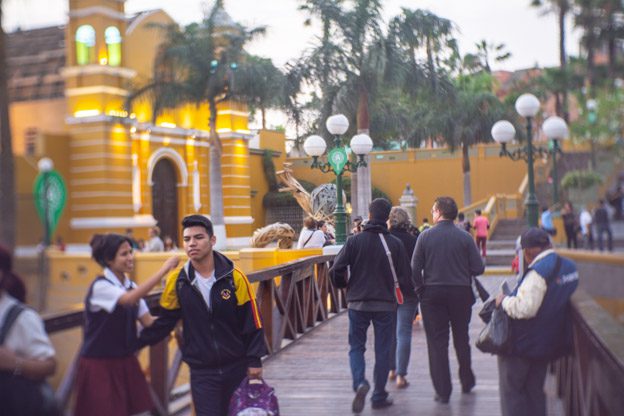 Many people who are coming to Lima for the first time choose to stay in Miraflores because of its green spaces, cosmopolitan neighborhoods, and for being tourist friendly. But for me,
Miraflores doesn't have as much personality as the neighboring barrio of Barranco, which is quieter, and has more funk and personality, and is alive with art, music, and murals.
It's also a close walk to the ocean. If you choose to stay in this bohemian neighborhood, try to find a hotel near la
puente de los suspiros
.
Where to stay near the airport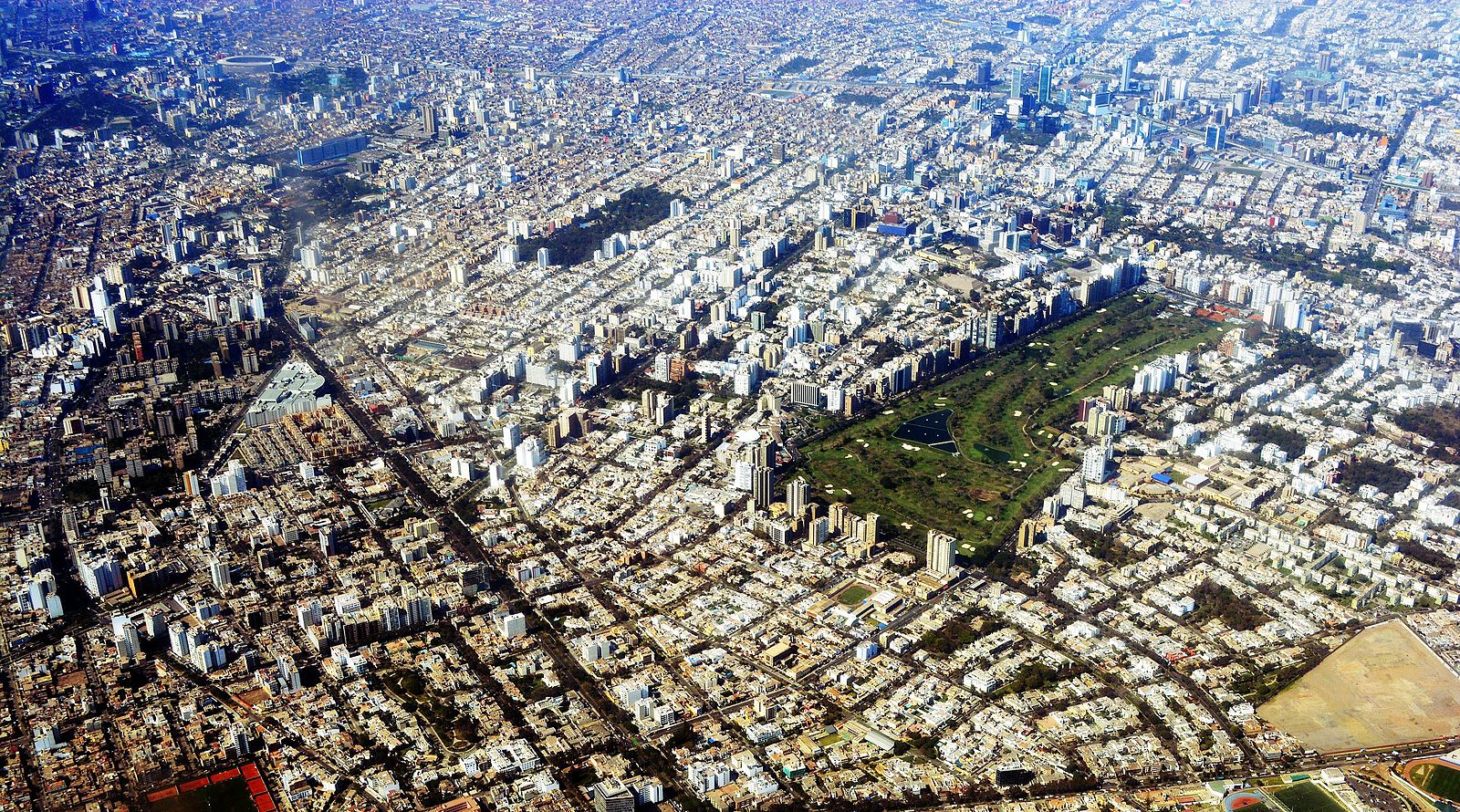 If you've got an overnight layover, chances are that you don't want to make the long trip across Lima to stay in Barranco. In this case, consider staying the night in Los Olivos. There are plenty of places to stay within minutes of the airport. If you are looking for a wonderful budget hostel, consider staying at "
Mama's Backpacker's hostel
", which is only about a ten-minute drive from the airport. Mama, the owner of the hostel, is generous and kind. The hostel is clean, quiet, and unique.
YOU MIGHT ALSO LIKE
VIDEO OF THE WEEK: 5 FUN THINGS TO DO WHEN STAYING IN LIMA
Cover art: Wikimedia
Comments
comments