After a world-tour of cinema festivals in Madrid, New York, Berlin, Toronto, the famous Sundance festival, among several others, the internationally acclaimed Peruvian movie Retablo has finally reached Peruvian shores.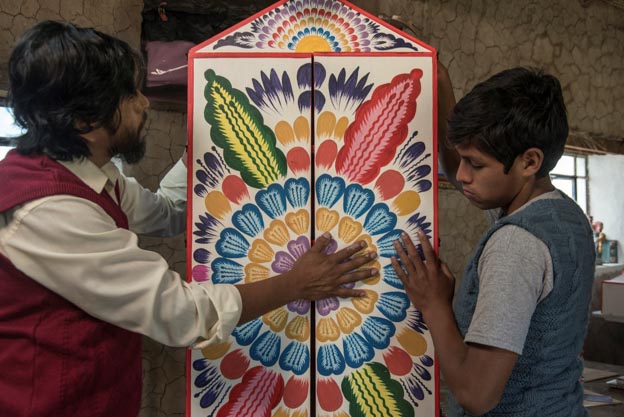 On Thursday, May 16th, Retabalo will be shown across cinemas in Lima, and it is an opportunity for all of us to watch a beautiful movie which was shot in the sierra of Ayacucho. The film explores subjects such as love, tolerance, and respect.
A film that's received numerous awards from around the world
Retablo is the opera prima of Alvaro Delgado-Aparicio. With the help of the Peruvian Ministry of Culture as well as with foreign funds, he was able to produce this movie that so far, has accumulated twenty-seven international awards; the most recent won last week at Dreamspeakers, the International Indigenous Cinema Festival in North America, in the category of best foreign movie.
Exploring real life in the Andes
The movie is largely in Quechua with sub-titles and has internationally acclaimed actress Magaly Solier as one of the main protagonists, along with Amiel Cayo, an experienced actor from Puno, and Junior Béjar Roca, a sixteen-year-old boy with no prior experience in acting that gives a truly remarkable performance. This movie is a not-to-be-missed event.
Watch the trailer
Cover photo: Diva Producciones
YOU MIGHT ALSO LIKE
Visiting Ayacucho? What to Know and Do for a Weekend Trip