Peru offers many wonderful attractions and activities. If it's extreme outdoor adventure activities that you seek, the Sacred Valley delivers.
Whether it is climbing mountains, sailing on rivers or riding on a bike, Peru's Sacred Valley has surprises ready to astonish those who visit. Here are 7 adrenaline and emotion-filled activities accompanied by breathtaking natural scenes.
1. Go Fly Fishing in Lake Pachar
Enjoy a wonderful fishing day in Lake Pachar Cocha (Lamay), surrounded by magnificent landscapes. The lake is located in the Sacred Valley, between Urubamba and Ollantaytambo, and holds great amounts of rainbow trout that go from 25 to 50 cm. Have a good catch!

2. Enjoy the Outdoor Center at Lake Piuray
The wonderful and peaceful Andean scenery of Piuray lake is the ideal place for a yoga session on a paddle board right in the middle of the Sacred Valley of the Incas. The lake is on the way to Chinchero from Cusco city. A special and unforgettable experience indeed.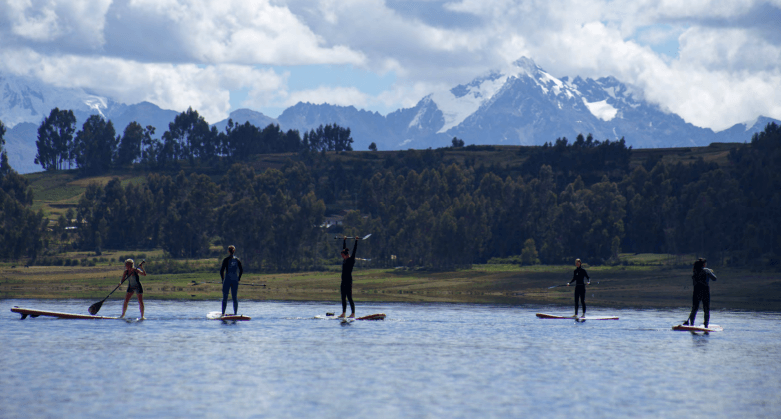 3. Kayak and raft along sacred rivers
Kayaking in the rivers of the Andes is one experience not to be missed. Passengers will row along waters of varying intensities with the help of the best equipment and experts. Enjoy a ride full of rapids as well as calm water where you will connect with nature.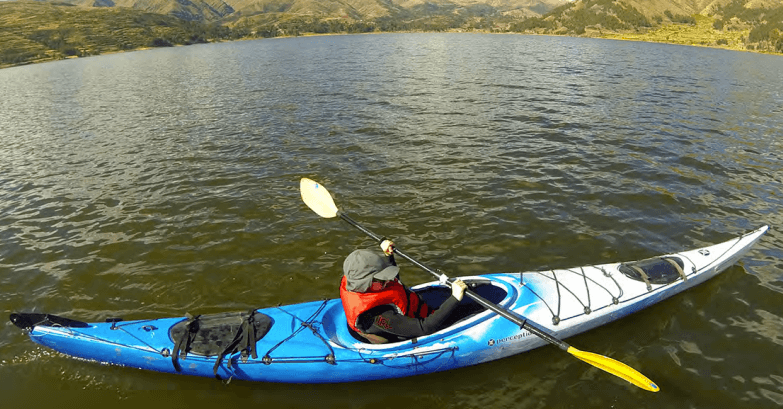 4. Do a biking tour through the Sacred Valley
The Sacred Valley is full of secrets to discover and one of the best ways of exploring it is on a bike ride. You will find routes that fulfill the expectations of any biking enthusiast and that will take you to the valley's innermost areas.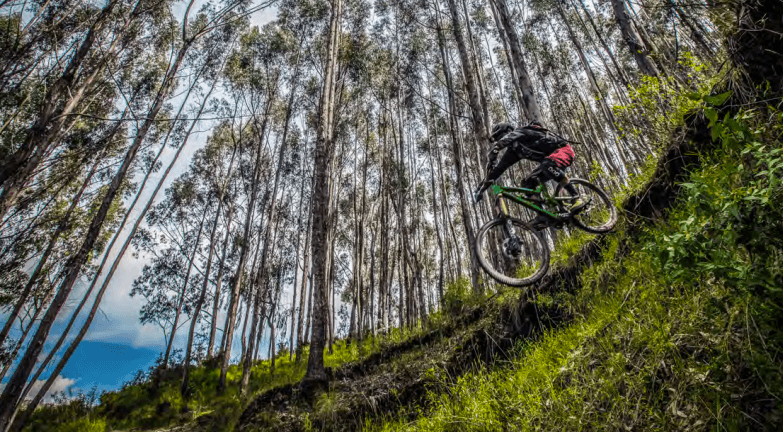 5. Drive through the valley on a quad
Enjoy a ride with no speed limit in an all-terrain vehicle through the Sacred Valley. Let the sound of the engine pave the way while you cross some of the most amazing landscapes in the country.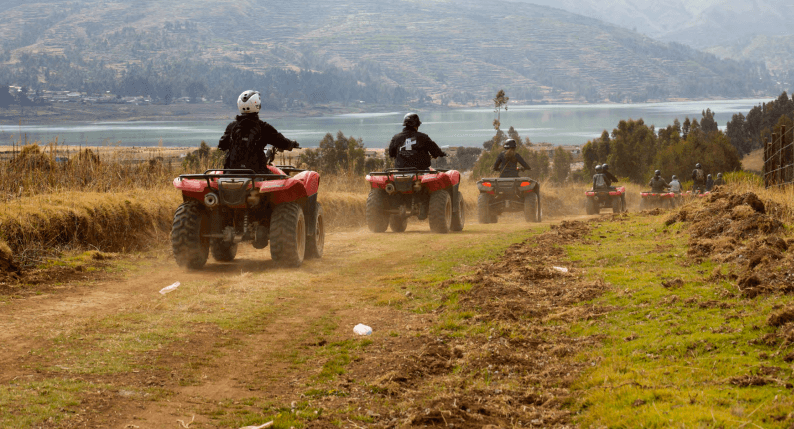 6. Climb a mountain to spend the night at the Sky Lodge
Stay several meters high in a completely transparent shelter while safely appreciating the breathtaking view of the magical Sacred Valley. The sense of adventure increases when you see the via ferrata: an entertaining route to climb the mountain. For more on this memorable experience, check out our video on the Sky Lodge Adventure Suites here.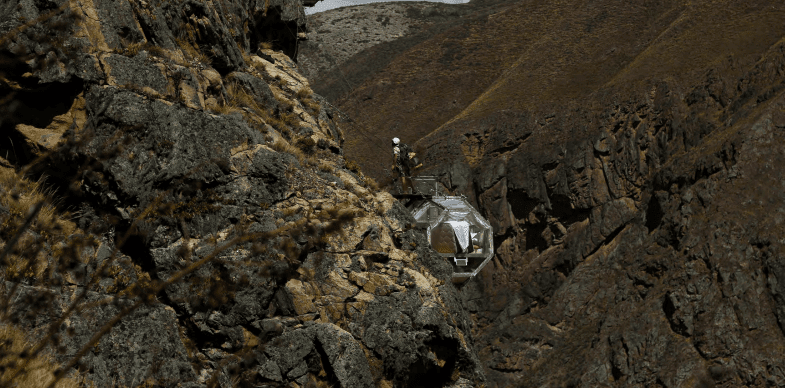 7. Go Trail Running
Both the Salkantay and the Inca Trail can be done running. But, why not also make your own trail through the Sacred Valley? This unique and impressive experience will lead you through an ancestral way of life, Andean communities, lakes, waterfalls, and various archaeological sites. You'll meet beautiful views and certainly some difficult terrain, too.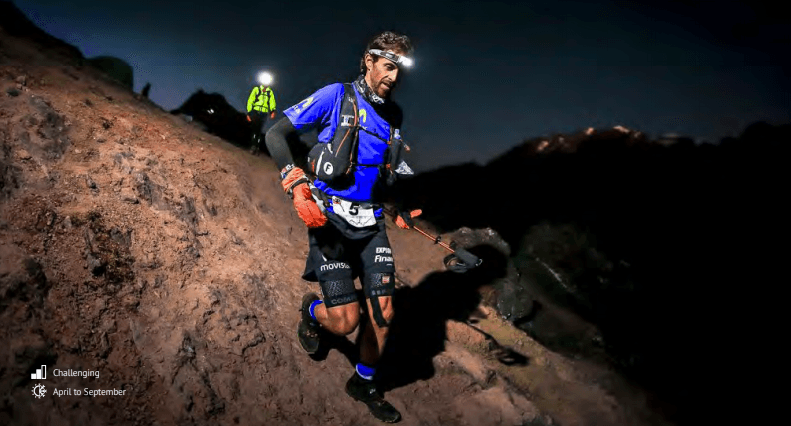 The Sacred Valley is an alluring destination for adventurers. If that's you, your next question is probably: how do I get there?' For some travel tips on how to access the Sacred Valley from Cusco, read this article.
Cover photo: Lima Tours
Now that you're here:
We're asking you, our reader, to make a contribution in support of our digital guide in order to keep informing, updating and inspiring people to visit Peru. Why now? In our near 20-year journey as the leading English-language source on travel in Peru, we've had our fair share of ups and downs-but nothing quite like the challenges brought forth in the first quarter of 2020.
By adapting to the changing face of the tourism and travel industry (on both local and international levels), we have no doubt we will come out stronger-especially with the support of our community. Because you will travel again, and we will be ready to show you the best of Peru.
Your financial support means we can keep sharing the best of Peru through high-quality stories, videos and insights provided by our dedicated team of contributors and editors based in Peru. And of course, We are here to answer your questions and help whenever you need us.
As well, it makes possible our commitment to support local and small businesses that make your visit an unforgettable one. Your support will help the people working in these industries get back on their feet once the world allows us to make our dream of enjoying everything Peru has to offer a reality again-from its mouthwatering gastronomy, thriving Amazon and archaeological wonders such as Machu Picchu.
Together, we will find a way through this. As a member of our community, your contribution, however big or small, is valuable.
Support Traveling & Living in Peru from as little as $1 - and it only takes a minute. Thank you!