Chazuta is a wonderful village to visit for those with an interest in connecting with an indigenous community in the jungles of Peru. Come for eco-tourism, cacao workshops, traditional papermaking workshops, ceramics classes, and more.
Eco-tourism: trek through virgin jungle, visit waterfalls, visit isolated indigenous communities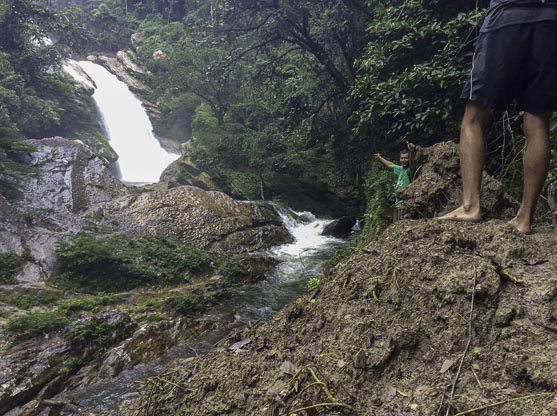 The experience of descending from Tarapoto into the jungles of Chazuta is an experience that is not to be missed. Along the way, you make the way from the development of plantations and cities and into virgin jungle. But unlike much of the jungle that lies within the Amazon basin, this part of the jungle is mountainous and vast. The descent alone will take your breath away.
Chazuta makes a great launching-off point for further explorations. One of the most popular and stunning sights is a waterfall known as "Tunutunumba," which makes a great day hike. In the dry season, the trip can be made in a half of a day. Therefore, if you leave early in the morning, you can be back to Chazuta by afternoon in order to explore more about what the city has to offer.
Papermaking workshops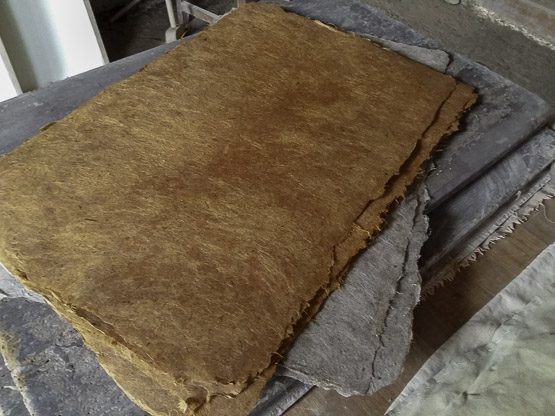 Chazuta is home to a collective of women who dedicate themselves to the craft of artesinal papermaking. During any day of the week, you can drop in to visit the women and to buy paper that they've made. Through their papermaking process they are able to make paper from just about any plant that grows in the area. Some of the most popular types of papers are made from plants such as the ayahuasca vine, banana leaves, and even cacao leaves.
If you want to learn for yourself how to make paper by hand, you can get ahold of the collective in advance in order to organize a workshop for yourself and for your friends. Expect the workshop to take about a half of a day.
Learn how to make pottery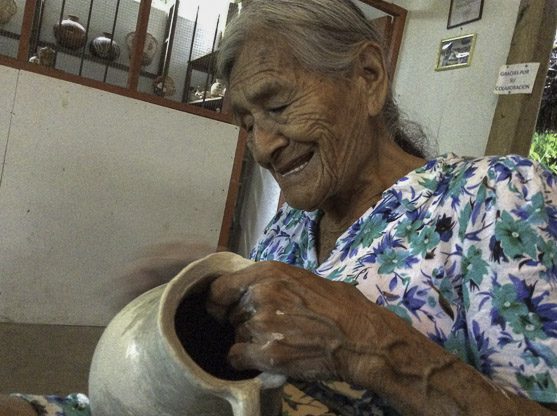 A few blocks down from the paper making workshop, you'll find a pottery workshop. Though recent decades have seen a huge decline in interest from youth to embrace these ancient techniques, the village is currently in the midst of a resurgence. The pottery workshop space is always buzzing with activity, and there are frequent events.
Beside the pottery workshop, you'll also find a small museum that houses various archaeological remains that have been found in the village. Most of the remains consist of pottery. It was once a tradition in the village for people to bury their dead inside of gigantic clay pots, and inside of the museum you can find some of these on display.
Learn about organic cacao farming, and how to turn the cacao bean into chocolate.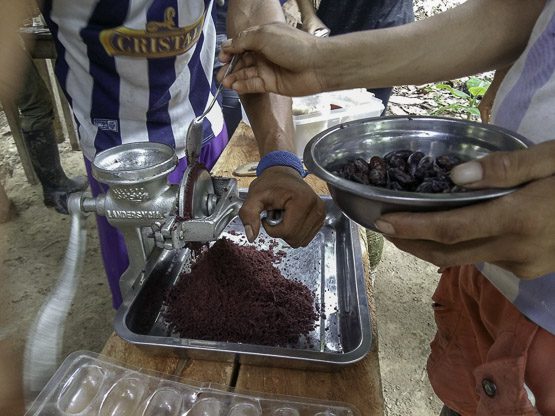 For the past 2 decades the family-run organization Rio Bosque Chazuta Magico (Magical Chazuta River Forest) has dedicated itself towards recuperating medicinal plants, including cacao. They have various projects to help the community embrace its indigenous traditions, organic farming, and its connection with medicinal plants.
Among the services that they offer, you can attend a chocolate-making workshop with the organization, where you'll learn how to make mind-blowingly delicious chocolate from the beans that they grow on their farm.
Go to the Joicy V. Barts Cultural Museum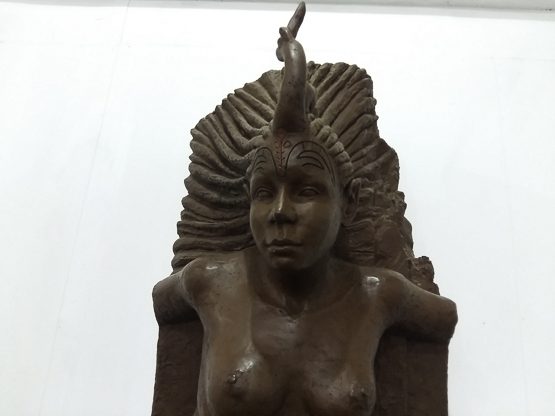 If you're in doubt about how to start your experience while in Chazuta, go here first. This museum was designed in order to help visitors connect with spirituality and symbology of the Chazuta people. It features an exhibition of masks and sculptures that explore these themes. The cultural center also offers rooms to stay in if you are looking for a nice hotel.
Now that you're here:
We're asking you, our reader, to make a contribution in support of our digital guide in order to keep informing, updating and inspiring people to visit Peru. Why now? In our near 20-year journey as the leading English-language source on travel in Peru, we've had our fair share of ups and downs-but nothing quite like the challenges brought forth in the first quarter of 2020.
By adapting to the changing face of the tourism and travel industry (on both local and international levels), we have no doubt we will come out stronger-especially with the support of our community. Because you will travel again, and we will be ready to show you the best of Peru.
Your financial support means we can keep sharing the best of Peru through high-quality stories, videos and insights provided by our dedicated team of contributors and editors based in Peru. And of course, We are here to answer your questions and help whenever you need us.
As well, it makes possible our commitment to support local and small businesses that make your visit an unforgettable one. Your support will help the people working in these industries get back on their feet once the world allows us to make our dream of enjoying everything Peru has to offer a reality again-from its mouthwatering gastronomy, thriving Amazon and archaeological wonders such as Machu Picchu.
Together, we will find a way through this. As a member of our community, your contribution, however big or small, is valuable.
Support Traveling & Living in Peru from as little as $1 - and it only takes a minute. Thank you!