Arequipa is one of the best regions in Peru for those who are in the hunt for good food. Its traditional gastronomy is based on the concepts of abundance, local ingredients, and flavor. This is also a city for art lovers, and there are many galleries, theaters, and bars. The streets are full of antique shops, bookstores, and boutiques that sell high-quality alpaca clothing and silver jewelry. With all of these options in Arequipa, it's a challenge to find yourself without anything to do.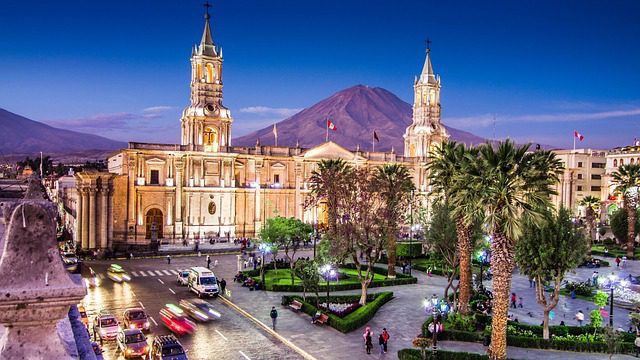 Arequipian gastronomy: an excellent tradition that's slowly being lost
Gastronomy critic Maria Elena Cornejo says that the food of her native region owes much of its reputation to the picanteria. She elaborates by saying these words:
"And at home, except for cuy chactado (a traditional Guinea Pig dish), people eat basically the same food as they would at a traditional restaurant. With this being said, it's also clear that young people of today are more practical, if not impatient. Most can't spend all day making sauces and are therefore choosing a different lifestyle. Where I was born picanterias were all run by headstrong, kind–hearted and strong women. They weren't born in the shadow of a volcano for nothing."
According to the historian Enrique Ramirez Angulo, there is written evidence of the existence of picanterias that date all the way back to the 17th Century. They arose because itinerant mule drivers needed refreshments and food during their daily work.
What follows is the story of our exploration of Arequipa's unique food culture, as well as our encounters with this coquettish and enchanting city.
The Tastes of the White City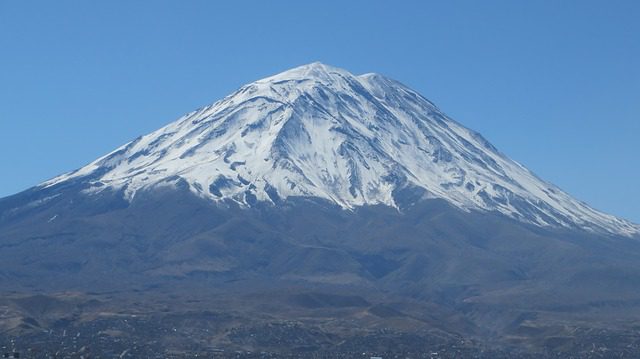 Our first destination is La Nueva Palomino owned by Monica Huerta, creator of Sociedad Picantera de Arequipa, which includes around 30 similar restaurants. We recommend that you try a delicious and aromatic home-made chicha de guiñapo. Or you could try broad beans and a revuelto de habas, quinoa leaf salad, ocopa,crayfish chowder with quinoa, chaque de tripas (a broth made from potatoes, vegetables, tripe and meat), or the restaurant's classic escribano: white potato, rocoto pepper, tomato and small crayfish stir-fried in chicha vinegar.
A delicious, but a no longer traditional dish
According to the food critic Maria Elena, "Stuffed rocoto isn't a classic picanteria dish, it's an extra that started being served in the 1950s and is now three or four times the size it was then, to the horror of traditionalists."
Several other great restaurants worth mentioning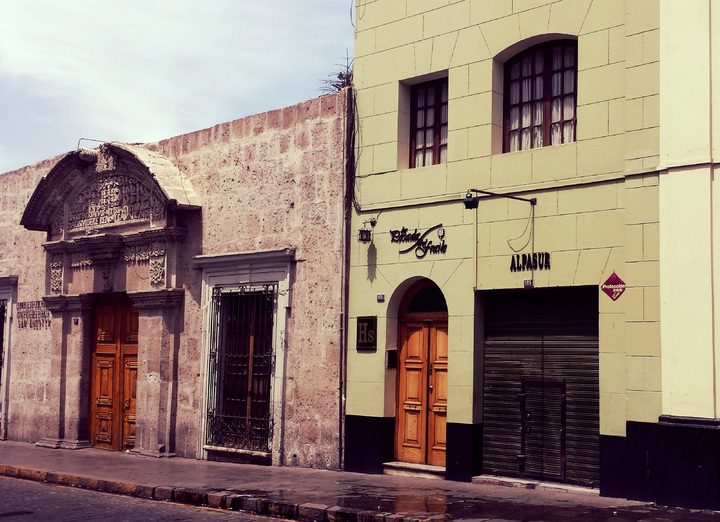 La Capitana is another small eatery where the food is cooked on wood fires. The restaurant is famous for its rich stews such as patita con mani (chicken with peanut sauce), pastel de tallarin (a pasta casserole), and aji de calabaza (peppered pumpkin). On Mondays, it serves its famous chaque —a hearty mutton or beef broth with vegetables and wheat, often also made from cow intestines. Despite the offsetting sound of eating cow intestines, there are often lines of customers who are waiting to try it.
La Benita de Characato is another worthy name for this short list of restaurants. Ramírez notes that the recipe used in this restaurant to make chicha has not changed since 1829, and it's fermented in large earthenware jars. It also serves chowders, vegetable torrejitas (Peruvian-style tortilla), zarza de patitas (a chicken-based dish), and solterito de queso (steamed vegetable dish), as well as aji de calabaza and estofado de chicha.
We will end our short tour with La Lucila in Sachaca, another traditional restaurant where the food is cooked over wood. Its ocopa is famous, but so are its guinea pigs, ribs a la piedra and crayfish chowder. Ask for the puddings, which are still made in the traditional way.
Eating at night after the Picanarias have closed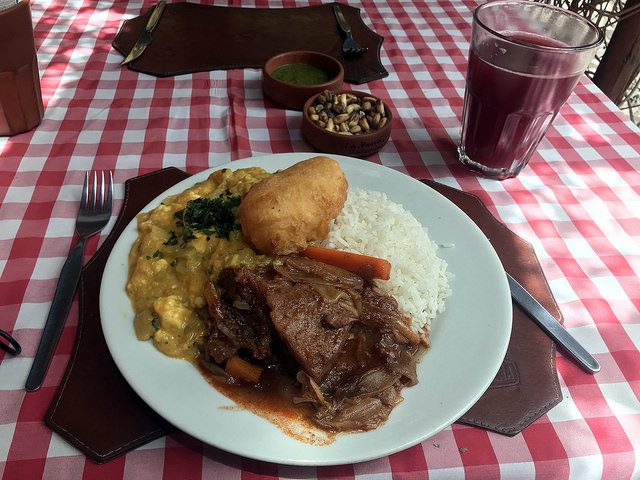 It was this comforting, home-cooked food that inspired new entrepreneurs to open more contemporary restaurants. Their respect for ingredients and tradition remains, but the dishes have evolved. Since the picanterias are only open during the day, we recommend that you make your visit at the end of the afternoon in order to mark the perfect start to a night of cocktails and music.
One of these is Gaston Acurio's Chicha which serves a tasty Peking guinea pig; or try Paladar 1900, which serves an excellent and tender puruncu (fish encased in clay and cooked in an earthenware pot), and stir-fried pork, beef, and ostrich. Finally, we'd recommend you pay a visit to ZigZag, which has a great atmosphere and offers a trilogy of alpaca, beef and ostrich meat. Lastly, don't forget about La Trattoria del Monasterio, which serves delicious pasta, pizzas, and a powerful ossobuco. All of these establishments serve creative cocktails, wines, and beers. After grabbing some food, why not pay a visit to one of the city's main discos, such as Forum, Istambul or Aura.
Arequipan culture
The cultural life of Arequipa has always been vigorous. The inauguration of the Museum of Contemporary Art (MAC) in 2003 gave a boost to the art scene. It now holds some interesting collections and has a permanent gallery of contemporary Peruvian painting. Exhibitions are also organized in galleries such as the Centro Cultural Peruano Norteamericano or Alianza Francesa. There are also some interesting antiquaries near to Santa Catalina Convent and exhibitions in the Instituto Cultural Peruano Aleman and the Museo Virreinal Santa Teresa.
Theater and music are also big in Arequipa. A great place to go is
Teatro Fenix
. To see what's happing during your visit, don't forget to is advisable to check out
the theater's website
. Also look out for
Siete Esquinas
, which displays various activities and programs programmes. They also publish an entertainment and cultural bulletin that is continually updated. You will never be bored in Arequipa. And just strolling in the Main Square under the moonlight, with that clear, star-filled sky overhead is enough to tempt you back time and time again.
YOU MIGHT ALSO LIKE
AREQUIPA RECOVERED GUINNESS RECORD FOR "THE LARGEST PERUVIAN FOLKLORIC DANCE IN THE WORLD"
THE NATIONAL UNIVERSITY OF AREQUIPA REPLACED PLASTIC CONTAINERS WITH PAPER BAGS AND GLASS CUPS
AREQUIPA CELEBRATED ITS 478 ANNIVERSARY OF FOUNDATION
Cover photo: Ultimate Journeys Peru
Comments
comments