(Photo: Matt Crossick/Belmond)
Belmond in all of its elegance will transport you to a world of total zen with individual luxury casitas including a presidential casita with luscious breathtaking views.
Surrounded by the peace and serenity of Peru's Colca Canyon—one of the deepest canyons in the world—this collection of luxurious bungalows by Belmond with a sumptuous spa offers the ultimate Andean retreat.
Blending effortlessly with the natural environment, the secluded 20-room hideaway offers a rare opportunity to experience the traditional beauty of Peru.
While staying at the hotel you will have the chance to trek through vast, verdant fields or saunter around the hotel's farm. Spend time in harmony with the wonders of nature and the local communities of this lush, timeless valley.
And don't forget to take in spectacular plunging views of the canyon from the hotel.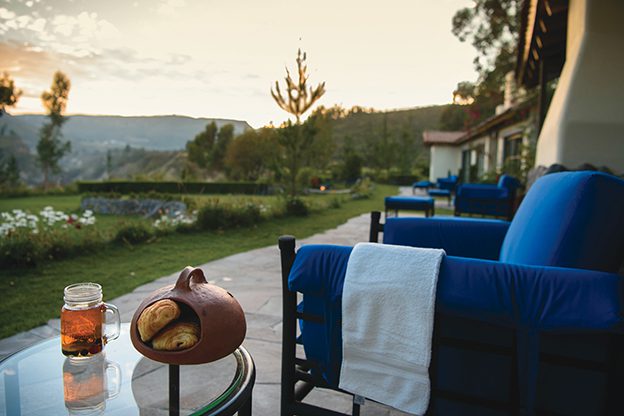 (Photo: Matt Crossick/Belmond).When it comes to accommodation, of course, you won't expect less than the best. With two options, Garden view(03), Valley view(16) and the bonus presidential bungalow you'll never want to leave the Colca Canyon.
Garden view bungalows: 
Each generous casita has 120 sqm, of which 80 of the sqm has a relaxing indoor space. The delightful bungalows comprise of a foyer, lounge, sleeping area, private terrace and heated plunge pool and of course, luxurious marble bathrooms feature indoor and outdoor showers.
Valley view bungalows: 
These expansive bungalows include a foyer, lounge, and sleeping area with magnificent views of the Colca Valley which can be enjoyed from the private terrace, that also features a heated plunge pool. Marble bathrooms also included in both indoor and outdoor showers.
Presidential bungalow:
The ultimate bungalow takes luxury to a higher level. With a private terrace, heated pool, a spacious bedroom, dining room, lounge area with fireplace and a generous size bathroom, the presidential bungalow is the perfect place to disconnect from the world in style.
Now, for all you TV lovers this getaway is a place to maintain a restful ambiance, therefore, there are no in-room televisions but don't stress because if you really want a television you can request one along with a DVD player.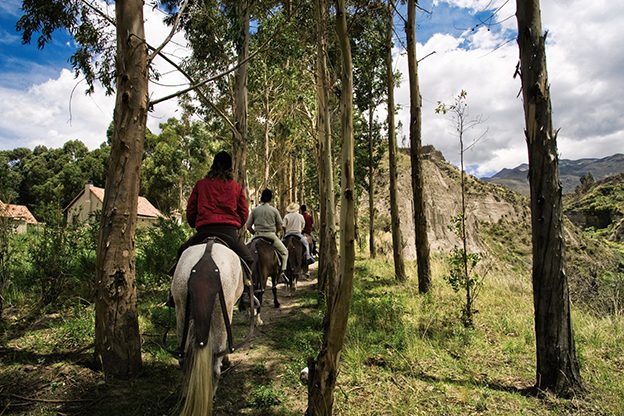 Other exclusivities of the Belmond hotel include the wonderful Curiña Restaurant and Puccq'io Bar that have dishes and drinks from the hotel's very own organic garden, but before eating or having a few drinks why not enjoy the infinity pool and/or the Samay Spa that has several treatments to enjoy.
Don't forget to take a day to go horseback riding to see the amazing Colca Canyon views!
Fundo La Curiña s/n Yanque, Colca Canyon, Arequipa
Reservations: T. +51 1 610 8300 | Hotel: +51 943 892 845
Email: perures.fits@belmond.com
---
This article was sponsored by Belmond
Comments
comments