I was in the middle of what I thought would be a quick trip to visit a newly opened retreat center in order to document their work. Little did I know that I would fall in love with this part of the world and decide to call it my home for a while.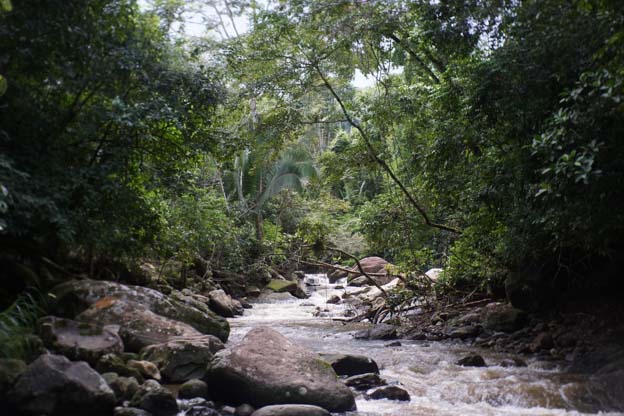 Ashley and Lara, the owners, were just getting started. They'd spent the months prior to the rainy season building structures on the land and getting it ready for retreat groups. But once the rainy season came, the whole crew broke-up for several months, taking advantage of the lag season to take care of personal business, such as visiting family abroad.
I showed up just as people were starting to arrive again, and life around the retreat center was disorganized, to say the least. What follows are several glimpses of what it is like to live simply in the jungle while in the midst of a week of endless rain.
Arrival to Tarapoto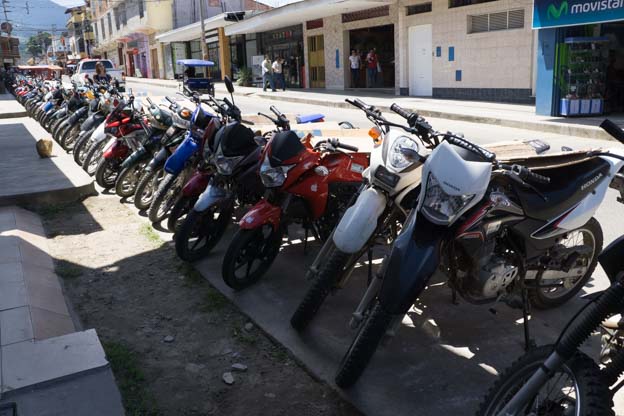 It's a typical Peruvian jungle town, mud, and puddles, dirt roads, traffic jams of motorcycles, motor taxis and supply trucks. I come and go as quickly as I can in order to get back into the jungle, where I feel most at home.
Waiting through the afternoon for the rains to pass and drain from the roads; mud rallies, getting stuck and getting thigh-deep in mud pits to get the car moving again.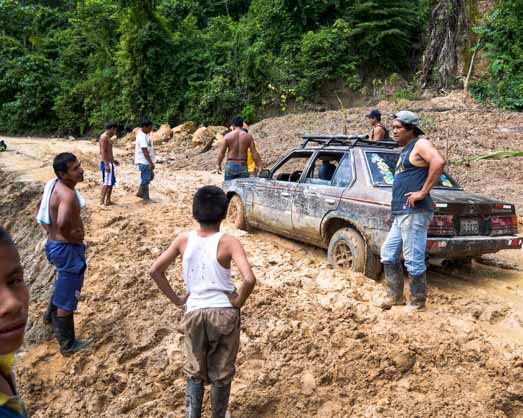 We fled in a four-wheel drive car deeper into the jungle under pursuit by threading rain clouds. The road was at risk of filling with pits more mud bogs, which would make the ten-kilometer trip unpassable, even for our beastly car.
Eating simple jungle food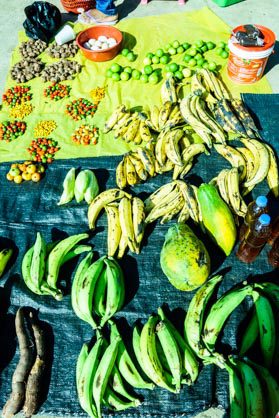 We eat diet food, even if we're not on diet: Boiled stone-sized potatoes, green plantains, white rice, egg for breakfast and for lunch. .
Is anywhere to put our mattresses where we won't get rained on?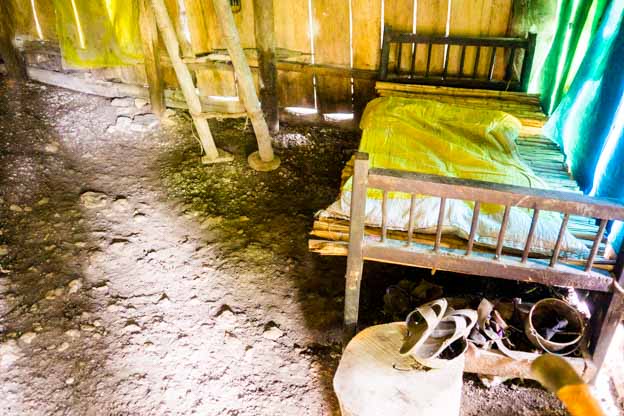 we live at with a leaky tin roof, below which, in the attic, we position our humble mattress with precision, following observations of where the rain is falling and where it is not in order to avoid another night of trying to sleep while shivering and wet.
We forgot to gather firewood when it wasn't raining. Now we have to (try to) make a fire with rain-soaked wood, or else we'll be eating avocados and bananas for breakfast, lunch, and dinner.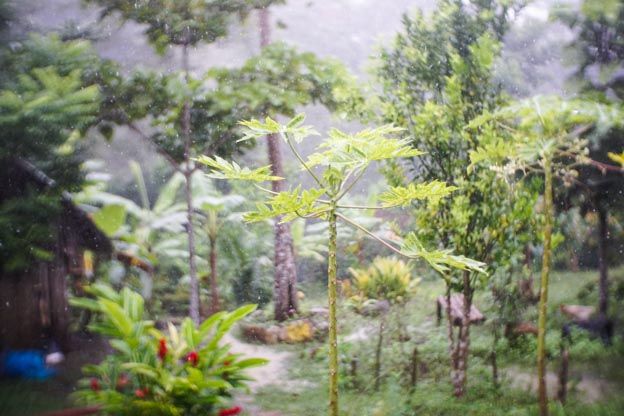 Heaps of smoke that billow through our kitchen. The coals we've been nurturing for an hour are finally starting to dry the firewood so we can boil water for tea. The task requires two people: one person to search for the dry sticks, to rotate them towards the sputtering flame, the other with a plastic lid clutched and fluttering through towards the cinders to invite air flow.
The ants eat everything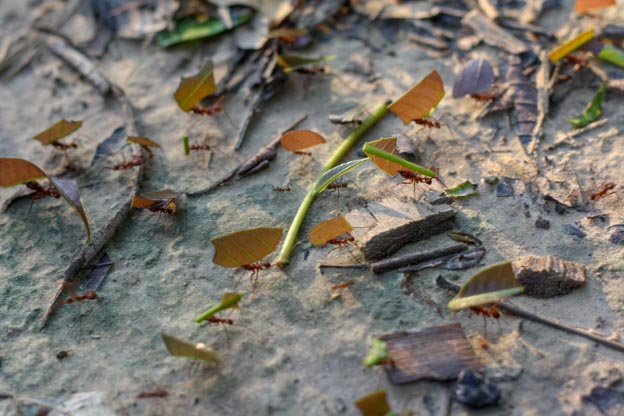 There are varieties of ant colonies that have found the food in our kitchen. There are the minuscule dust-sized ones streaming around my feet as if pushed by wind gusts, there are the lines of leafcutters in lines twenty wide that twirl up tree trunks towards the canopies where they carve away chunks that fall like ash onto the forest floor. There are other ants, the sugar-hungry ones, that are armed with jaws the size of their torsos that chew away at the edges, and bite their way through plastic bags.
Smile, but only if you really need it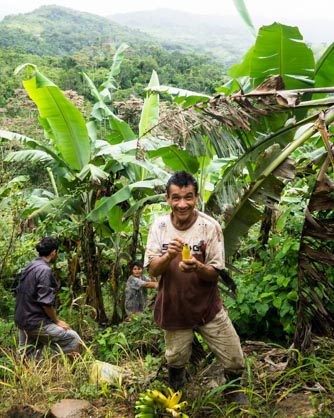 Living authentically in the jungle means holding smile towards locals; not to force these smiles with falseness, but to spend whatever free moments searching within for a recognition of why we're grateful, to acknowledge that our presence in these parts of the jungle are not "given," or deserved by reason that we had the money to buy the nearby land. We are privileged to be here, despite the difficulties, and should do whatever work needed to feel this way.
YOU MIGHT ALSO LIKE
Now that you're here:
We're asking you, our reader, to make a contribution in support of our digital guide in order to keep informing, updating and inspiring people to visit Peru. Why now? In our near 20-year journey as the leading English-language source on travel in Peru, we've had our fair share of ups and downs-but nothing quite like the challenges brought forth in the first quarter of 2020.
By adapting to the changing face of the tourism and travel industry (on both local and international levels), we have no doubt we will come out stronger-especially with the support of our community. Because you will travel again, and we will be ready to show you the best of Peru.
Your financial support means we can keep sharing the best of Peru through high-quality stories, videos and insights provided by our dedicated team of contributors and editors based in Peru. And of course, We are here to answer your questions and help whenever you need us.
As well, it makes possible our commitment to support local and small businesses that make your visit an unforgettable one. Your support will help the people working in these industries get back on their feet once the world allows us to make our dream of enjoying everything Peru has to offer a reality again-from its mouthwatering gastronomy, thriving Amazon and archaeological wonders such as Machu Picchu.
Together, we will find a way through this. As a member of our community, your contribution, however big or small, is valuable.
Support Traveling & Living in Peru from as little as $1 - and it only takes a minute. Thank you!