Famous for its big-game fishing and stunning surf break, Cabo Blanco holds 7 world records.
Cabo Blanco, in northern Peru's Piura Region, is a small fishing village made famous by the writer Ernest Hemingway, from which it is possible to catch impressive black marlin. It is easy to get to and although it cannot be seen from the highway, everyone there knows how to get to it.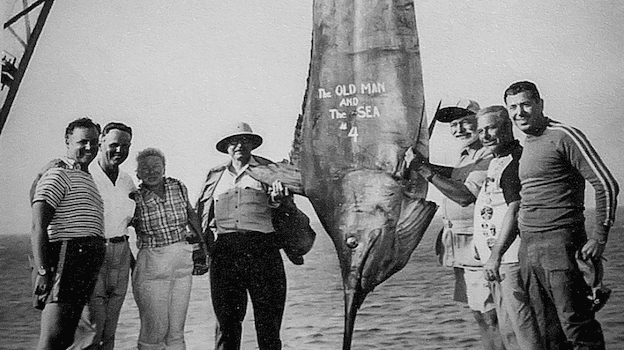 Today, Cabo Blanco is more than just a beach popular with surfers and holidaymakers seeking peace and tranquillity, it is also a paradise for sports fishermen. You can go out from the beach itself in small boats with local fishermen acting as guides, but there are also ambitious projects including fleets of deep-sea launches and jetties.
Ernest Hemingway came to Talara (Piura) in 1956 looking for black marlin, made famous in The Old Man and the Sea. He went to Cabo Blanco Fishing Club, where Alfred Glassell Jr. had landed one weighing more than 700 kilos and measuring 4 metres long. A record that stands to this day. Hemingway caught only four marlin, one of a little more than 300 kilos.
Now that you're here:
We're asking you, our reader, to make a contribution in support of our digital guide in order to keep informing, updating and inspiring people to visit Peru. Why now? In our near 20-year journey as the leading English-language source on travel in Peru, we've had our fair share of ups and downs-but nothing quite like the challenges brought forth in the first quarter of 2020.
By adapting to the changing face of the tourism and travel industry (on both local and international levels), we have no doubt we will come out stronger-especially with the support of our community. Because you will travel again, and we will be ready to show you the best of Peru.
Your financial support means we can keep sharing the best of Peru through high-quality stories, videos and insights provided by our dedicated team of contributors and editors based in Peru. And of course, We are here to answer your questions and help whenever you need us.
As well, it makes possible our commitment to support local and small businesses that make your visit an unforgettable one. Your support will help the people working in these industries get back on their feet once the world allows us to make our dream of enjoying everything Peru has to offer a reality again-from its mouthwatering gastronomy, thriving Amazon and archaeological wonders such as Machu Picchu.
Together, we will find a way through this. As a member of our community, your contribution, however big or small, is valuable.
Support Traveling & Living in Peru from as little as $1 - and it only takes a minute. Thank you!