My first motorcycle adventure across the Peruvian jungle was full of adventure, and along the way, there were many important lessons that I learned.
One morning after having a wild dream about riding on a motorcycle across South America, my shaman serendipitously told me that he'd decided to put his own bike up for sale. I took this as a sign that it was time to step into my new future as a motorcyclist. It wasn't until after buying the bike that it dawned on me that I didn't know how to ride and that I'd have a long journey ahead: from the jungles of Northern Peru to my home at the time, in the Sacred Valley of Peru.
I still had a lot of packing to do and would need to leave within minutes if I wanted to get to the stopping place for the first night of my trip before it got dark. My stuff was sprawled on the floor of my friend's house, and I rushed to see what I could fit into my expedition backpack, and what I would have to leave behind.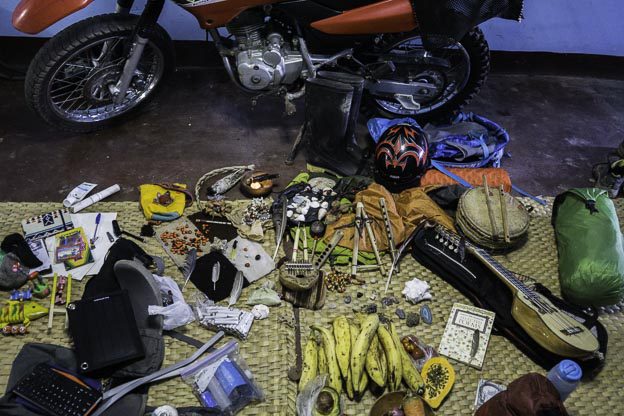 The day before I'd hired a local welder to extend the length of the bike's luggage rack to stretch a half meter beyond the back tire so that my backpack could fit on the bike with me. On afterthought of having it done, I'd never seen anything like it before. I got to questioning why I never saw motorcycles like mine, stacked overflowing with bags? The weight? Because people don't need that much? The worry that too much weight in the back would cause the motorcycle to flip backward as one woman, a scooter rider, told me. Or was it the recognition that my luggage rack, fitted with this bulky backpack, drapes over the brake lights and causes more danger? It's clearly not something that would be legal in the USA, but in Peru, anything goes.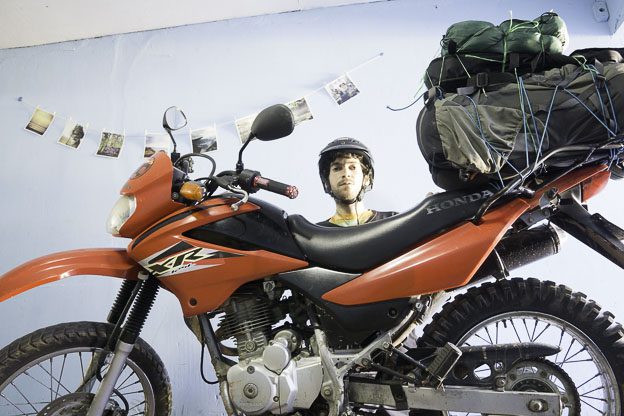 Even though I'd practiced riding the bike around the area before leaving on my journey back to Peru, it was a different beast once I had all of my luggage tied behind me. I was still working out how to balance the bike when I stopped at intersections. All of the neighbors watched me when I made my dramatic exit from my friend's house, and some ran over to help when they saw me stall at the first intersection, and then tip it over on its side. Not a good way to launch off a week-long biking trip.
After stalling my motorcycle several more times in the city of Tarapoto, I left the city and roared into the jungle. I was on my way to the port town of Yurimaguas, where I'd take a cargo ship to Iquitos. I spent a month traveling on my bike around the Iquitos area before making way for the next leg of my trip, onwards to Pucallpa. In order to get there, I had to take another cargo ship. Though the trip was supposed to take 4-5 days, it ended up taking 8, because the boat continuously broke down.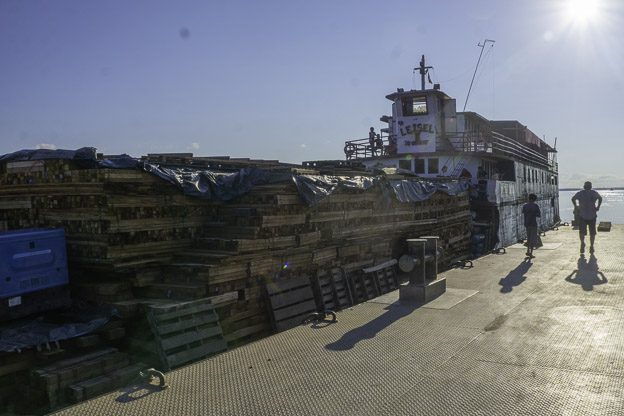 When we were three hours from Pucallpa, the boat broke down once again; this time for good. Thick plumes of black smoke consumed the entire boat. The engines were shot, the captain screamed while sprinting from the front to the back of the boat. "Who was responsible for maintenance? There's no oil in the engines!"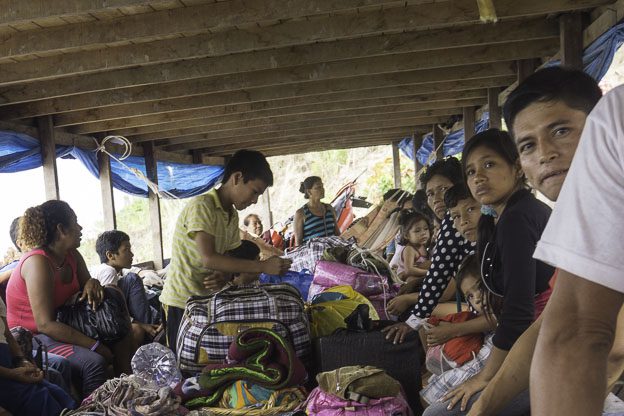 With no other choice, I flagged down a motorized canoe and somehow passed my motorcycle to the bow of the boat. There was barely enough space, and it wabbled with every turn, but we were able to transport it back to land.
Cover photo: Scott Montgomery