Visit the ruins of Sayhuite (or Saywite), located right off the road between Cusco and Abancay, if you're in the hunt for mystifying ruins.
Sayhuite will open up your imagination as to how the ancient people of these landscapes might have understood their reality.
What is Sayhuite?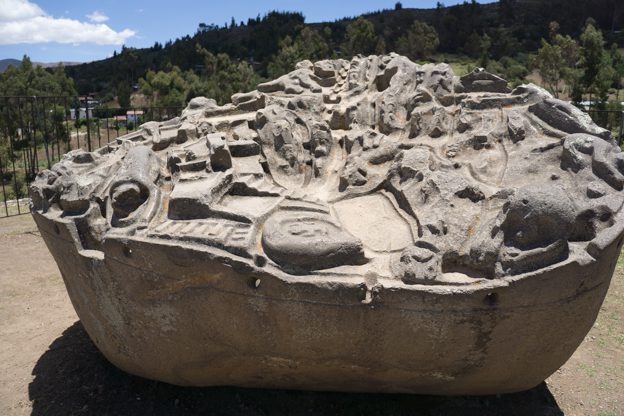 The most important aspect of the ruins of Sayhuite is a gigantic rock that is covered with hundreds of carvings which are still a mystery for those who visit, experts and novices alike. The rock weighs over 800 metric tons, has an 11 meters circumference, is 8 meters in diameter, and is 3 meters high. There are hundreds of designs carved into the surface of the rock, and there are four sectors of the stone, which are divided in relation to the directions of the Inca empire, Tawantinsuyu.
What's in a name?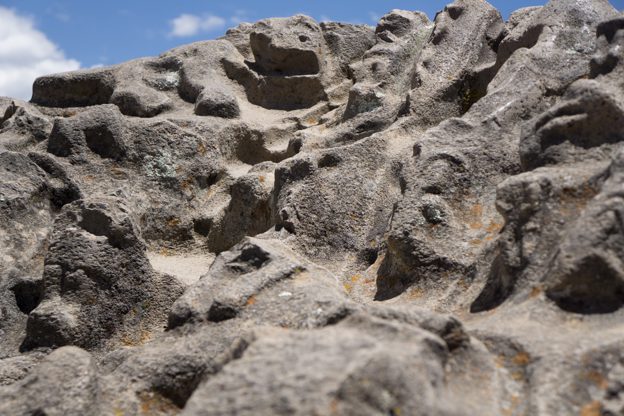 Sayhuite is a word that comes from the Quechua language, which is the principal language spoken by ancient people from this part of the world. To break down the meaning of this word in English, we need to look at it in two parts. First, the word Saywa, which can be loosely translated to mean "rock signifying a milestone." We can translate the second part of the word, witiy, to mean "wrong turn, discovery, or to divert." We can, therefore, translate the word to mean "The rock that signifies discoveries (or changes) over time."
What is so impressive about carvings on a stone?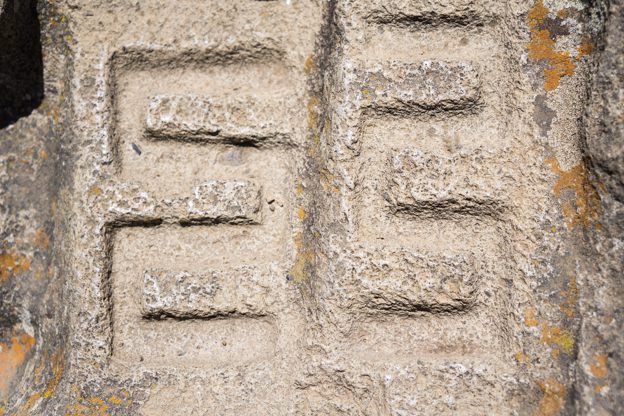 There are over 300 figures drawn on the stone, including plants, animals, villages, and sacred geometry inspired by the Andean cosmovision. Some say that the figures were drawn as maps of the region. Others believe that the rock served as a place for experimenting with architecture and designs for future buildings, or to organize farming and irrigation.
But most people do agree that the Inca created these ruins in order to honor water. You'll notice the importance that the creators places on water when you visit another set of ruins that are located just a few meters away from this ancient boulder: a water temple which includes a sculpted set of terraces and a fountain which descends the hillside.
What else?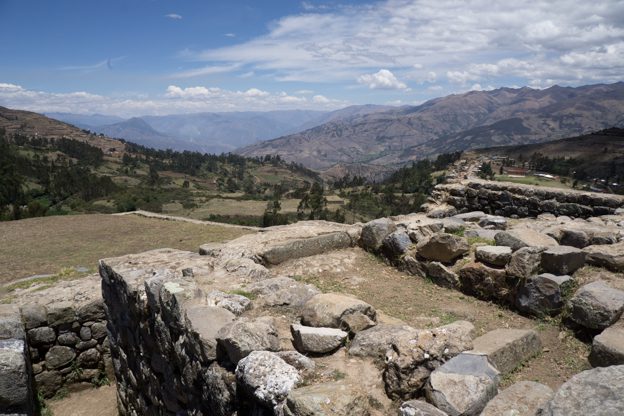 Don't expect to see many other visitors here. Though it's located right beside the road between Cusco and Abancay, there are other sites that people tend to visit which are more heavily promoted by tourist agencies. Nonetheless, if you are able, I recommend that you take the time to visit these impressive ruins.
YOU MIGHT ALSO LIKE
LIMA: 19TH-CENTURY CHINESE CEMETERY FOUND IN PRE-COLUMBIAN RUINS
PERU LAUNCHED AN APP TO VISIT INCA RUINS FROM CHOQUEQUIRAO
6 AMAZING THINGS TO SEE IN CUSCO THAT ARE NOT INCAN RUINS SERIES: #4
Now that you're here:
We're asking you, our reader, to make a contribution in support of our digital guide in order to keep informing, updating and inspiring people to visit Peru. Why now? In our near 20-year journey as the leading English-language source on travel in Peru, we've had our fair share of ups and downs-but nothing quite like the challenges brought forth in the first quarter of 2020.
By adapting to the changing face of the tourism and travel industry (on both local and international levels), we have no doubt we will come out stronger-especially with the support of our community. Because you will travel again, and we will be ready to show you the best of Peru.
Your financial support means we can keep sharing the best of Peru through high-quality stories, videos and insights provided by our dedicated team of contributors and editors based in Peru. And of course, We are here to answer your questions and help whenever you need us.
As well, it makes possible our commitment to support local and small businesses that make your visit an unforgettable one. Your support will help the people working in these industries get back on their feet once the world allows us to make our dream of enjoying everything Peru has to offer a reality again-from its mouthwatering gastronomy, thriving Amazon and archaeological wonders such as Machu Picchu.
Together, we will find a way through this. As a member of our community, your contribution, however big or small, is valuable.
Support Traveling & Living in Peru from as little as $1 - and it only takes a minute. Thank you!