If you're in Huaraz and are seeking a way to learn about the area's great cultural history, consider making a trip to the Ancash Archaeological Museum.
For most people, the main draw to Huaraz is visiting the ancient temple and pilgrimage site Chavin de Huantar, and to hike across the area's beautiful rugged landscape.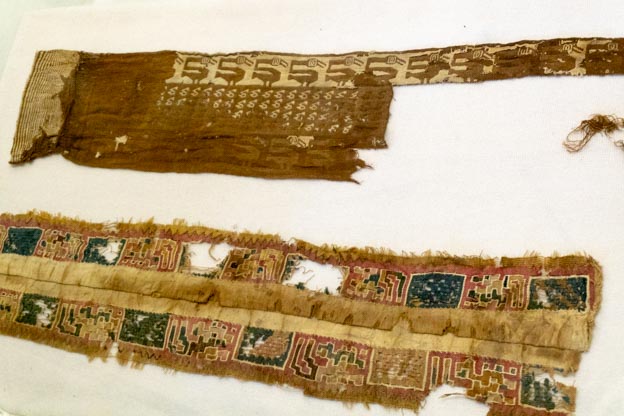 But this area is incredibly rich in cultural history, as it's been continuously inhabited for over 10,000 years. In order to learn more about this incredible history, the Ancash Archaeological Museum is a great place to go.
Founded in 1935 (and initially named the Ancash regional museum), the museum has four exhibition rooms; one for temporary exhibits, another for cultural artifacts like ceramics, and metals; and another for animal, lithic and human bone material (like mummies).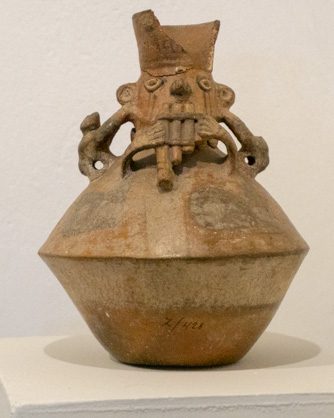 At the museum, you'll find a small but valuable collection of ancient textiles, many of which were woven thousands of years ago. Considering the age of textiles such as the ones pictured above, many of them are still in great shape.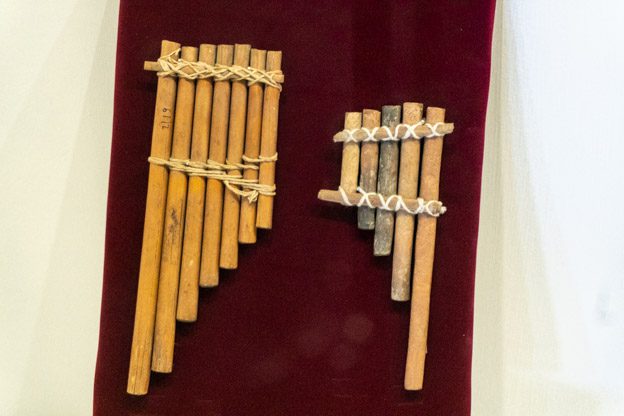 For ancient cultures from this region, art was an essential aspect of life. All evidence points to the fact that the people of these areas were masterful musicians.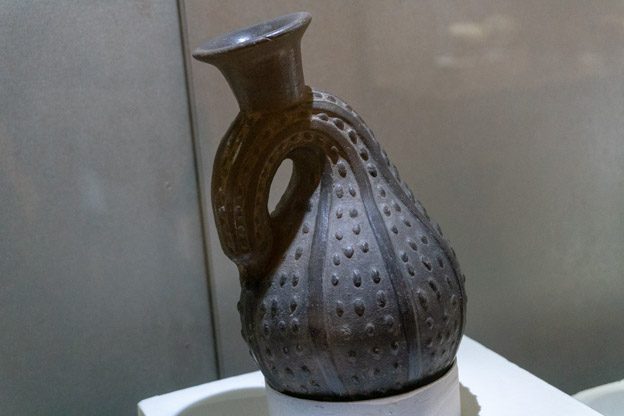 By exploring the types of pottery that people once produced, we can get a glimpse of what people valued most. Pictured above is a vessel in the form of a squash which is native to the area.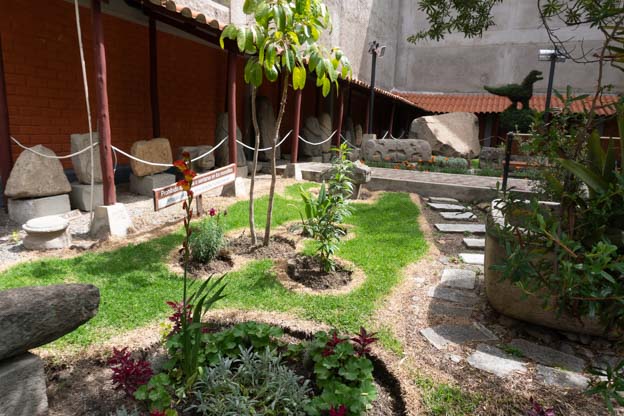 If you venture into the back yard of the museum, you'll find an area that's full of dozens of sculptures that have been found in the area, most of which were produced by the Recuay culture (400 BC–AD 600) and the Wari culture (AD 600–1100).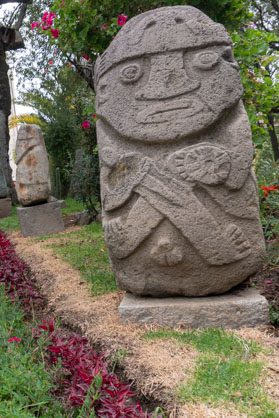 How to visit the museum
Location: Next to the plaza de Armas in Huaraz (Av. Mariscal Toribio de Luzuriaga, Huaraz 02001)
Phone: (043) 421551
Cover photo: Robert Nunn/Flickr
Now that you're here:
We're asking you, our reader, to make a contribution in support of our digital guide in order to keep informing, updating and inspiring people to visit Peru. Why now? In our near 20-year journey as the leading English-language source on travel in Peru, we've had our fair share of ups and downs-but nothing quite like the challenges brought forth in the first quarter of 2020.
By adapting to the changing face of the tourism and travel industry (on both local and international levels), we have no doubt we will come out stronger-especially with the support of our community. Because you will travel again, and we will be ready to show you the best of Peru.
Your financial support means we can keep sharing the best of Peru through high-quality stories, videos and insights provided by our dedicated team of contributors and editors based in Peru. And of course, We are here to answer your questions and help whenever you need us.
As well, it makes possible our commitment to support local and small businesses that make your visit an unforgettable one. Your support will help the people working in these industries get back on their feet once the world allows us to make our dream of enjoying everything Peru has to offer a reality again-from its mouthwatering gastronomy, thriving Amazon and archaeological wonders such as Machu Picchu.
Together, we will find a way through this. As a member of our community, your contribution, however big or small, is valuable.
Support Traveling & Living in Peru from as little as $1 - and it only takes a minute. Thank you!