What was your most memorable experience outside of the country? Was finding inner peace in the middle of the Amazon one of them?
Anytime we leave the country, we come back someone slightly changed, our perceptions altered and our worldview somewhat expanded. Different tourist destinations, however, have profoundly different impacts on us.
When you think of leaving your country, are you dreaming of a trendy vacation resort where you'll be sipping martinis? Or are you more inclined towards sailing the open seas towards the Caribbean? What if I told you that you could take a cruise that brings you deep into the Peruvian Amazon, would you be interested? I recently discovered that this increasingly popular travel option was the right one for me, especially because I get to return to Peru!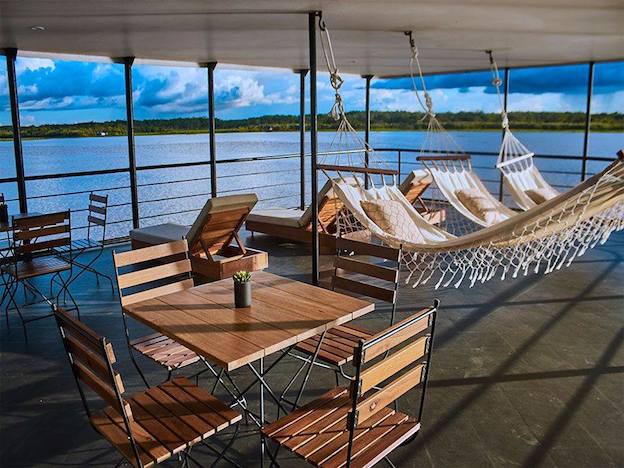 With fidgety hands and a racing mind, I sat in front of my travel agent in Milwaukee, Wisconsin. As I waited for her to enter the room, I remembered the previous time I sat in this same spot a couple months before. With wide eyes and a seemingly (but unfortunately not) endless budget, I had spit out my dream vacation which included, but was not limited to Nazca, Cuzco, Machu Picchu, the colored mountains, and Lake Titicaca all in one trip. As she entered the room and I returned back to reality, the first thing she asked was "so, have you thought any more about your travel itinerary?" My response was almost immediate, "I think I need to be more realistic."
I remembered discussing the possibility of witnessing the majesty of the Amazon that I previously had only viewed from afar. The chance of actually riding on a large boat down this world-renowned flowing unit of water, I realized, would be incredible and life-changing!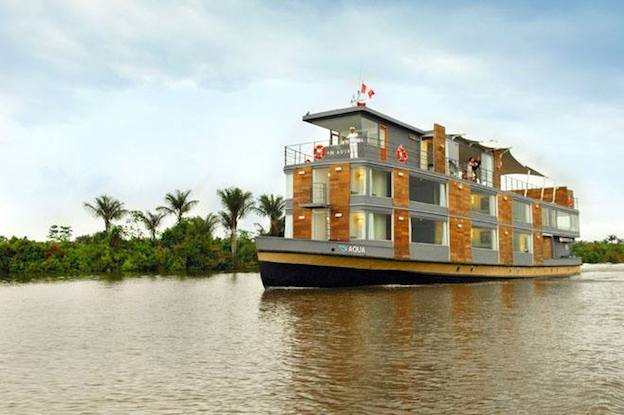 So why would this adventure be right for you? Well, let me break it down.
1. Camaraderie
A unique aspect of taking a trip as specialized as this one is the people you will meet. There is a certain type of distinctive character who waits for an opportunity such as this one. When I hiked the Inca Trail to Machu Picchu for example, I was in a group with people that came from all walks of life, and from all different countries. No shortage of conversation ever happened, and I remember each and every person. There is absolutely no telling who you will meet when you travel in Peru!
2. Food
Are you in love with Peruvian cuisine like I am? Many restaurants with a menu centralized around Peruvian gastronomy exist, and if you have the ability I highly suggest you try it. The cuisine provided on this cruise is lovingly prepared fresh each day. From the fish to the locally sourced ingredients, your taste buds are bound to be transformed. Local fish, vegetables, meat, and not to mention Pisco Sours will all be available daily on the menu!
3. Atmosphere
Last but definitely not least, you will experience the grandeur of the Amazon River. The wildlife, the locals, and the jungle beckon for you to witness their habitat in the only way possible, as traveling by boat is the best, and sometimes the only means of transportation among the many winding paths of this river. You could go to this jungle, and this Andean country actually, a dozen times and I guarantee you will have a unique experience each time.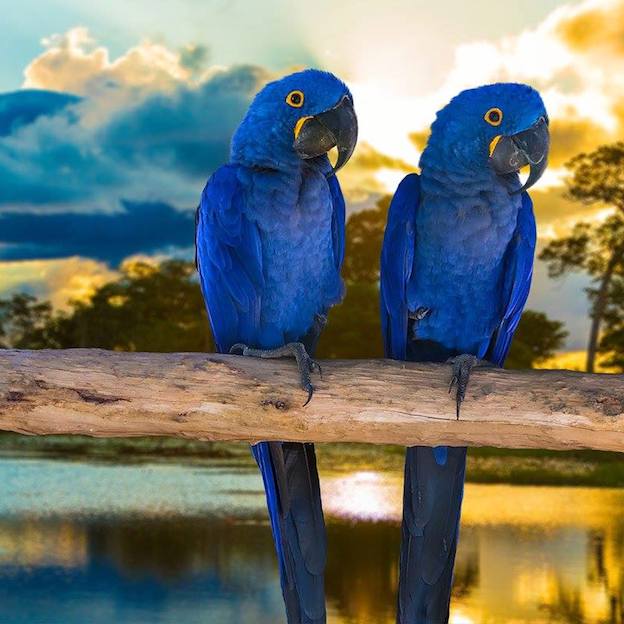 How To Get There
These cruises depart and return in Iquitos, the port city with nearly sole access to the Amazon River. First, you must travel to Lima, and from there catch an airplane to the Iquitos region. There is plenty of room for exploration and discovery before you depart! Bring a camera, because you will want to remember some of these moments for the rest of your life! The topics listed above are something that everyone needs on a vacation but don't necessarily know it until they experience it firsthand. I personally get bored with busy sandy beaches, and drunk tourists, I want something more meaningful and memorable, and I believe you will too. Find it in Peru!
You May Also Be Interested In:
DO YOU SUPPORT SUSTAINABLE AND INCLUSIVE DEVELOPMENT? YOU'LL FIND A GOOD EXAMPLE AT POSADA AMAZONAS
5 TIPS YOU WANT TO KNOW BEFORE TRAVELING TO MACHU PICCHU (VIDEO)
HELPFUL TRAINING TIPS FOR YOUR PERUVIAN TRAVEL PLANS
5 TIPS AND FUN FACTS: WHAT TO DO IN LIMA WHEN FRIENDS AND FAMILY VISIT
EXPATS LIVING IN LIMA: 5 FUN FACTS, TIPS, AND MORE! (PHOTOS)
ULTIMATE PACKING LIST FOR TREKKING TO MACHU PICCHU IN 2018
HOW TO SURVIVE ALIEN MUMMIES, PHONEY AYAHUASCA AND HISTORICAL CHARLATANS WHILE TRAVELING TO PERU AND MACHU PICCHU – A PRACTICAL MANUAL –
Comments
comments