Here are 7 things to consider when taking up the challenge to do the Choquequirao trek in Cusco, Peru.
Salkantay tends to be is most common alternative to the Inca Trail. However, the Choquequirao trek is growing in popularity and is worth looking into.
1. Memories will last a lifetime
There's no souvenir you can purchase or take home after this adventure. But if you're up for the challenge, the memories of Choquequirao will delight your mind forever. The trek is challenging and can leave you wondering how and why the Inca decided to settle in such a hostile homeland. The sweat and tears, however, do not go unrewarded.
A big part of the reward is the solemn connection with the immensity of the surrounding mountains, the feeling of disconnection with the outside world, and the inevitable stroke of awe and wonder of the location of this place.  
2. You will disconnect from the world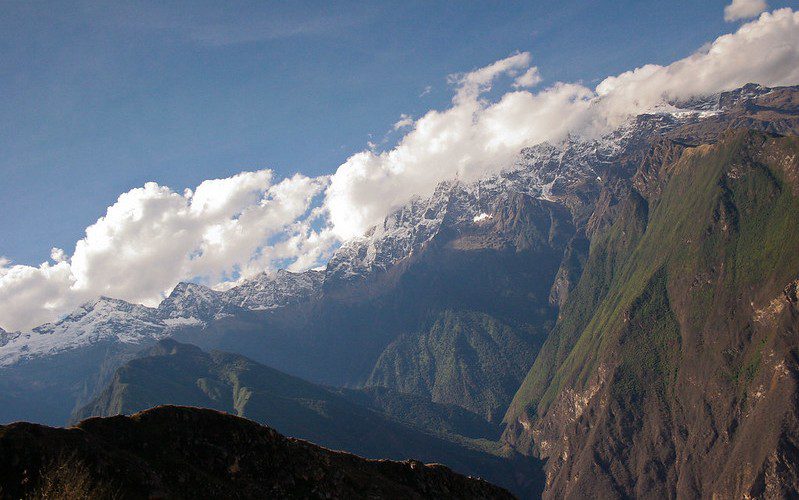 Mark Johanson, in his piece for Vacation and Travel Magazine, mentions this sense of loneliness when he describes his first impressions of Choquequirao, "My arrival at Choquequirao is unlike any I've experienced at other historical sites. It's not the altitude that overwhelms me; it's the solitude. Silence is a virtue far too often missing in the modern day experience of our world wonders, but at Choquequirao, you're left only with the voices in your head whispering wild whims and half-remembered factoids."
You will not find wifi, but will instead connect with the earth and your thoughts. I have visited Choquequirao almost every year for the last two decades, and every time I go I get the same feeling. It's a feeling of solitude and infinite smallness, of belonging, and surrendering to the immensity of the mountains.
With every visit, I am swept off my feet by an enormous feeling of peace and satisfaction almost impossible to obtain in the world outside of the Andes. I often wonder if this feeling was a reason for the Inca's inclination to build sites such as this in order to worship nature, mother earth, the Pachamama.
3. The nights are really dark.
If the silence and immense topography of this amazing place weren't breathtaking enough during the day, the scene at night is truly awe inspiring.At night, the vastness of our universe is laid out in front of your eyes.
Not only you will see the wide range of constellations corresponding to the Western Zodiac, but you will also be exposed to much more than that. In the words of Cynthia Cane from the BBC, "The Milky Way appears, sharpening until you could see the patterns of darkness that the Inca imagination had stretched into constellations. The llama. The snake."
If, however, you are someone who loves the stars, then this is the place you have been looking for. Choquequirao has a magnificent view of the Southern hemisphere and the Milky Way, one of the most underrated aspects of Choquequirao and the Andes. If you are lucky, you will learn how the Andean people and Europeans had completely different ways of understanding, deciphering, and relating to the universe.
4. Do your research
Mark Adams, the author of Turn Right at Machu Picchu, puts it this way: "Separating fact from fiction in Inca history is impossible. This is because virtually all the historical sources available are Spanish accounts of stories that had already been vetted by the Inca emperors to highlight their own heroic roles. Imagine a history of modern Iraq, written by Dick Cheney and based on authorized biographies of Saddam Hussein published in Arabic, and you'll get some idea of the problem historians face."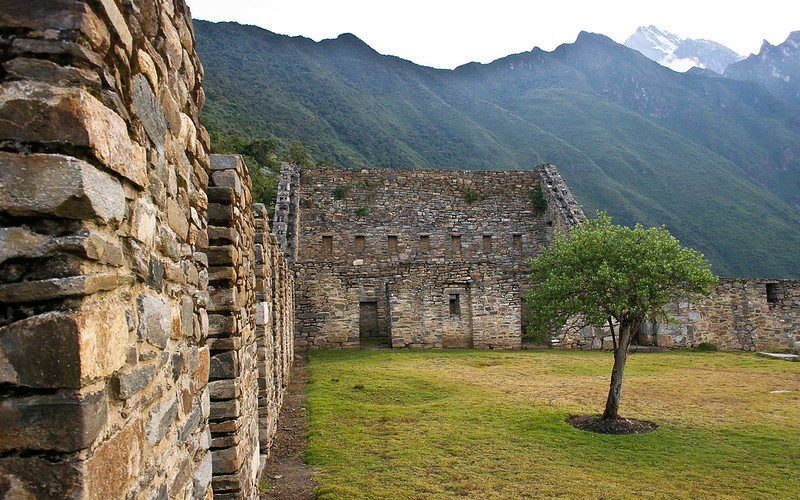 Adam's book, besides being a really entertaining read, provides a basic framework for the history of the last days of the Inca people who built Machu Picchu and Choquequirao. The archaeological legacy left at Choquequirao and other sites speak volumes about who built them and for what purposes.  
To get you prepared for this adventure, and to avoid being misinformed by the many pseudo theories that exist out there, I suggest you spend time reading on Andes history.
5. Look out for the creatures
The remoteness of this area makes its natural beauty something unseen in other hiking areas in Peru. This wonderful ecological diversity allows you to experience multiple ecological zones in the span of four or seven days if you take the longer version of this hike.
You will see plants, insects, birds, and animals that are indigenous to these mountains and valleys. Dozens of varieties of orchids, amazing hummingbirds and butterflies of all sizes and colors, condors, and even the famous Paddington bear, a spectacled bear, the only one of its kind in South America.
6. Travel responsibly
Many people are concerned about the future of Choquequirao as her notoriety increases. The fact that Lonely Planet named Choquequirao the best destination for 2017 has encouraged more tourists to visit this place. Some people think that the purity and isolation of this ancient site will be threatened, and the magic and spirit of Choquequirao will be destroyed.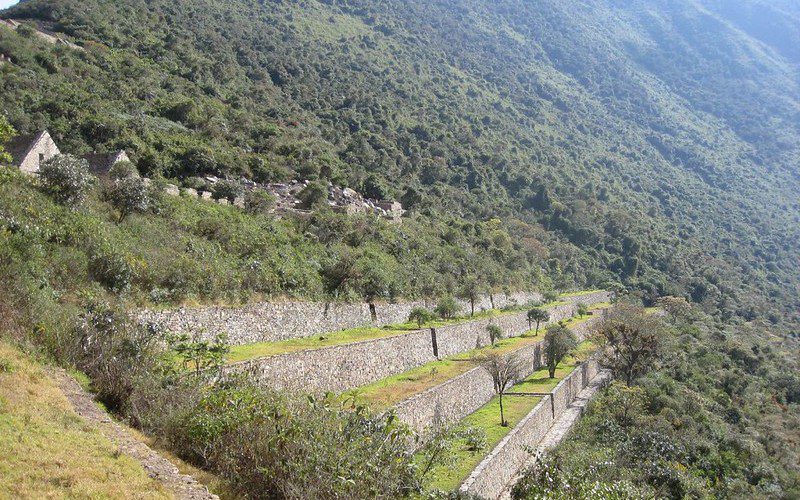 The crux of the matter is figuring out what to do with the increasing number of people going to Choquequirao and determining how the local populations can most benefit from the increase in tourism while maintaining and preserving the land and culture of their ancestors.
This is an ongoing struggle between sustainability and appropriation. Between authenticity and exploitation. The impact of more people going to Choquequirao will be felt in both positive and negative ways.
Local inhabitants, the government and community actions will need to focus on the development and protection of natural areas and the archaeological sites.
The privilege of doing the trek breeds responsibility, and those who benefit directly from taking people here, namely travel companies, have the primary responsibility for protecting Choquequirao's beauty and peaceful nature. Similarly, if tourists don't hold their travel operators accountable for the best environmental and sustainable practices, then nobody else will do it.
7. You will walk, a lot.
It is clear that this is a challenging hike, it takes some commitment to achieve the goal and reach the Inca site. But when it comes to organizing a trip to this place, people are confronted with two options, whether to continue hiking all the way to Machu Picchu or to return to Cachora.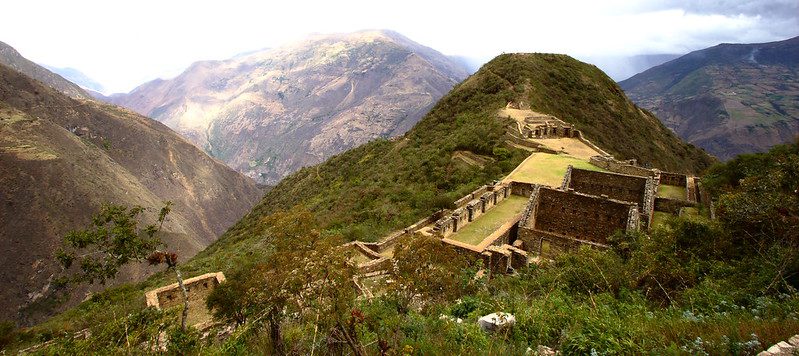 Hal Amen from Matador Network suggests that, "For those who truly want to immerse themselves in the land of the Inca, you can turn this into a 9-day trek that ends in Aguas Calientes (Machu Picchu town). From Choquequirao, the trail drops and climbs a few more times, passing other minor archeological sites, old silver mines, hot springs, and coffee and banana plantations en route".
The truth is that due to the construction of the road to Yanama from Qolpapampa, the meeting point of the Salkantay trek, the distance to Machu Picchu has been shortened by 2 days. This is good news for those wanting to continue to Machu Picchu. Nowadays, you can go by car from Yanama to Hidroelectrica, it takes about 4 hours by car.
Personally, this route makes more sense than the 2-day hike back to Cachora, the launch point of the Choquequirao trek.
About the Author:
Miguel Gongora is a professional tour guide at Machu Picchu. He has been leading groups to this wonder of the world for over years. Miguel is the co founder of the only employee-owned sustainable company of Cusco region.
Cover photo: Christophe Roudet
This article was originally published on August 15, 2017.
Don't Miss:
Peru Launched an App to Visit Inca Ruins from Choquequirao
Now that you're here:
We're asking you, our reader, to make a contribution in support of our digital guide in order to keep informing, updating and inspiring people to visit Peru. Why now? In our near 20-year journey as the leading English-language source on travel in Peru, we've had our fair share of ups and downs-but nothing quite like the challenges brought forth in the first quarter of 2020.
By adapting to the changing face of the tourism and travel industry (on both local and international levels), we have no doubt we will come out stronger-especially with the support of our community. Because you will travel again, and we will be ready to show you the best of Peru.
Your financial support means we can keep sharing the best of Peru through high-quality stories, videos and insights provided by our dedicated team of contributors and editors based in Peru. And of course, We are here to answer your questions and help whenever you need us.
As well, it makes possible our commitment to support local and small businesses that make your visit an unforgettable one. Your support will help the people working in these industries get back on their feet once the world allows us to make our dream of enjoying everything Peru has to offer a reality again-from its mouthwatering gastronomy, thriving Amazon and archaeological wonders such as Machu Picchu.
Together, we will find a way through this. As a member of our community, your contribution, however big or small, is valuable.
Support Traveling & Living in Peru from as little as $1 - and it only takes a minute. Thank you!