Who in this world has not enjoyed a glass of rum? I have, and especially during my university years, I confess. However, as we grow, we tend to take things more slowly, see things differently, and start appreciating them in their full dimension. This is why I so thoroughly enjoyed the recent opportunity to taste rare blends from the Bacardi Rum Facundo Collection.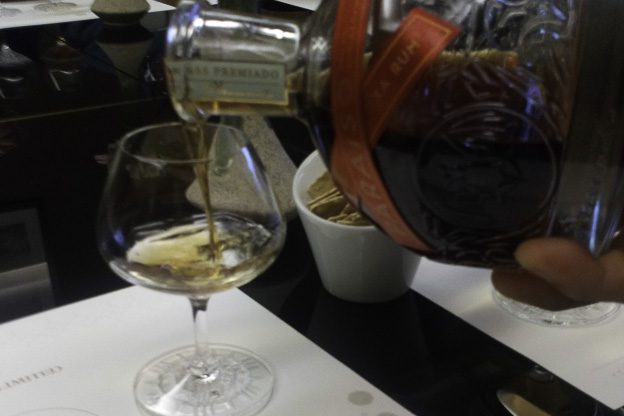 This past week, I was invited to attend a rum tasting event organized by Bacardi, the acclaimed rum factory that has a history of success but also of many challenges, including three coups d´etat, three earthquakes, four-teen years of civil war, military dictatorship and exile. For seven generations, the Bacardi family has been running this company, and in the process, accumulating prestigious awards and medals. Not many know that its very first award was gained at the World Fair Exhibition in Philadelphia back in 1876 where they happened to share the podium with the creators of the steam engine, the Remington typewriter, Graham Bell's phone, and an electricity pioneer. Since then, they have accumulated nearly six-hundred awards and have gained worldwide recognition and prestige.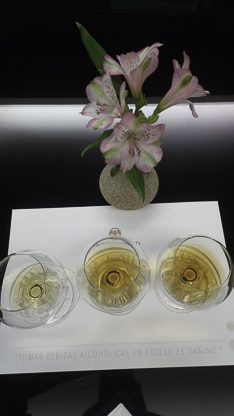 The rum tasting and pairing event took place at Costanera 700 where a few privileged lunch guests had the opportunity to taste the ultra-premium rum Facundo Collection. This collection consists of four blends that originate in the Bacardi private reserves and that were originally created for the likes and use of the family alone. On the occasion of the 150th anniversary of the company, the family decided to share these special blends, and they also took this opportunity to launch the Facundo Collection. The entire collection consists of 12,000 bottles worldwide, of which some will now be available in Peru (LC Group). These are luxury blends with prices that can go anywhere between three-hundred to one-thousand dollars.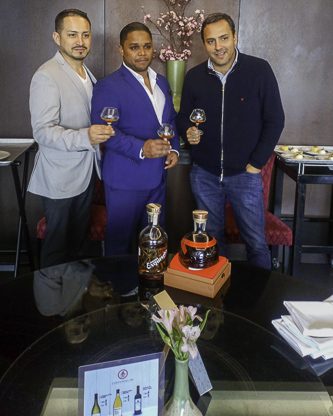 Leading us through the tasting experience that day was Rum Master David Cid, a Global Rum Ambassador, and a highly knowledgeable rum expert who helped us appreciate these exclusive distilled drinks. We first tasted the premium Reserva Extra Limitada, a blend of rums with ten to sixteen years in barrel that had vanilla and dark fruit notes, and was fairly subtle. We then passed on to the Facundo collection and we had the Facundo Exquisito, a blend of rums aged between seven to twenty-three years in barrel, with dry fruits and caramel notes which was just like its name indicates: exquisite. Our last sipping was of Paraíso, a blend of dark rums aged between eighteen to twenty-three years in barrel, with fruity notes and a strong character. The three rums were all incredibly smooth, aromatic and flavorful, but my favorite was the Facundo Exquisito. I liked its intense red oak color, the amazing aroma that stays behind for a long while, and its wonderfully smooth taste and texture.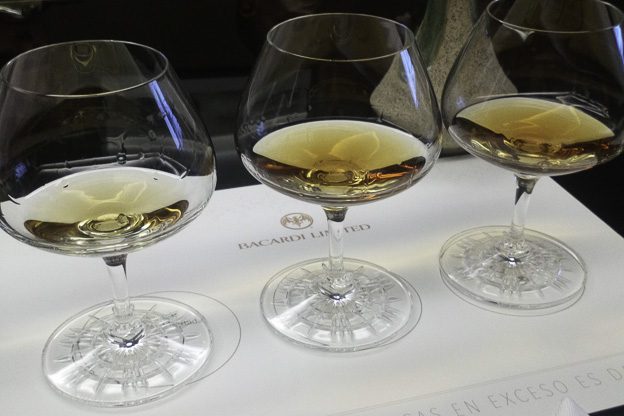 The rum tasting was beautifully paired with a Sole tartare, delicious Smoked Scallops with miso sauce, a Crab Causa, Pork, duck and ribs with rice, and a Piglet with mashed potatoes prepared by the Costanera 700 experienced hands. The superb chocolates from Giovana Maggiolo were the perfect end of a rum-re-discovering journey.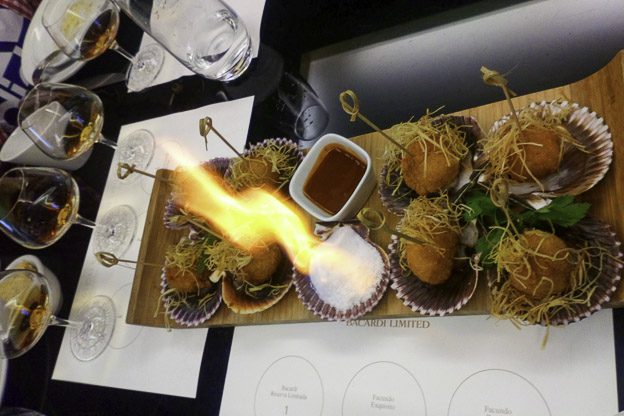 Cover photo: Roxana Garmendia
Now that you're here:
We're asking you, our reader, to make a contribution in support of our digital guide in order to keep informing, updating and inspiring people to visit Peru. Why now? In our near 20-year journey as the leading English-language source on travel in Peru, we've had our fair share of ups and downs-but nothing quite like the challenges brought forth in the first quarter of 2020.
By adapting to the changing face of the tourism and travel industry (on both local and international levels), we have no doubt we will come out stronger-especially with the support of our community. Because you will travel again, and we will be ready to show you the best of Peru.
Your financial support means we can keep sharing the best of Peru through high-quality stories, videos and insights provided by our dedicated team of contributors and editors based in Peru. And of course, We are here to answer your questions and help whenever you need us.
As well, it makes possible our commitment to support local and small businesses that make your visit an unforgettable one. Your support will help the people working in these industries get back on their feet once the world allows us to make our dream of enjoying everything Peru has to offer a reality again-from its mouthwatering gastronomy, thriving Amazon and archaeological wonders such as Machu Picchu.
Together, we will find a way through this. As a member of our community, your contribution, however big or small, is valuable.
Support Traveling & Living in Peru from as little as $1 - and it only takes a minute. Thank you!