The constant evolution of technology, paired with inevitable generational shifts have not only transformed the way we look at the world, but also the way that we travel in Peru. This new consensus values personal experience above all else.

These days, travelling is much more than merely leaving the house and exploring a new place. The idea of a trip has been amplified and is no longer just about moving from one place to another. Instead, it has become more profound and now revolves around the experiences themselves.
Twenty years ago, travel was considered a reward one would earn after months of arduous work; today, it is a necessity. Travelling is an investment in which the experiences have replaced the destination in terms of importance. It does not necessarily matter where you go; what matters is what you can do when you get there. The more experiences a traveller accumulates, the better the status they hold amongst their peers.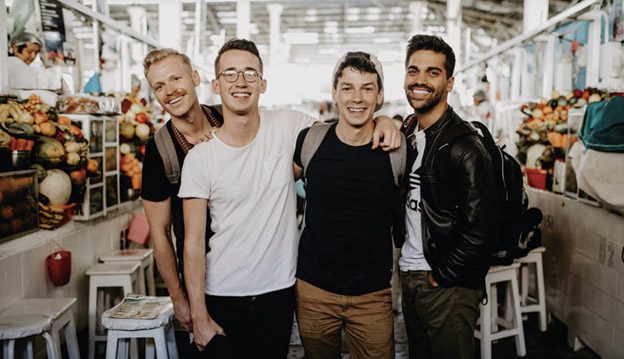 The big changes
New travel trends appear in response to different factors, one of the most important being technology. Internet access and new specialised tools allow passengers to self-manage their vacations: purchasing tickets, reserving hotel rooms, organising their itinerary, etc. The traveller oversees each detail and modified it as many times as necessary.
In addition to webpage search engines, social media plays an important role when it comes to planning vacations. Platforms like Facebook and Instagram are used to share inspirational visual content, and function as references when it comes time to select destinations and hire services. The opinions shared by acquaintances and influencers are currently valued higher than the information one can find on a webpage.
Considering all of these changes, where does this leave agencies? Well, it is our job to adapt to this new environment. One way to do this is to offer a new variety of specific proposals that respond to travellers' desires to find experiences that speak to their particular interests. For example, groups of women who travel alone, the LGBT segment, gastronomic tours, and packages that include entrance tickets into big festivals or events, among other options.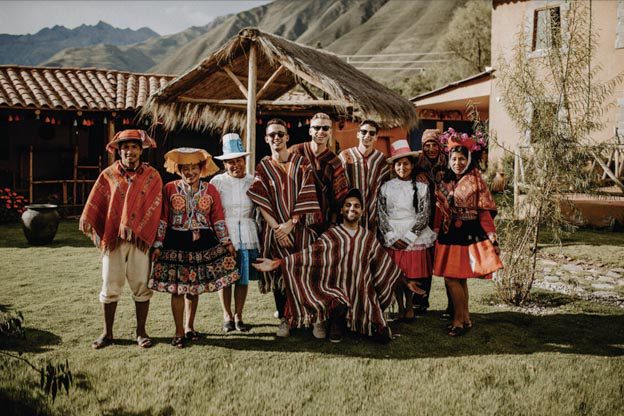 Generating impact
Some people view travel as a way to positively impact the world. In the last few years, volunteer-based travel has become more popular due to the one of a kind cultural immersion and educational opportunities they offer. It is a time investment for the greater good and one that can be thoroughly enjoyed along the way.
Another trend that is currently seeing a peak is that of sustainable travel. There are more and more people who make the conscious decision to make sure their vacations have the least possible impact on the planet, and the highest economic and cultural benefits to the communities that they visit. With this in mind, ecolodges are a great, low-environmental-impact option, as are experiential tourism, visits to fairs where local products are sold, bicycle tours, and visits to artisan workshops.
Family vacations have also seen transformations in light of all these changes. Nowadays, more parents opt to travel the world and use their journeys as a means to teach their children about a variety of subjects – from history to nature, and many things in between. This type of impact is more personal and emotional. It is a wonderful way to secure bonds between family members, and create lasting memories.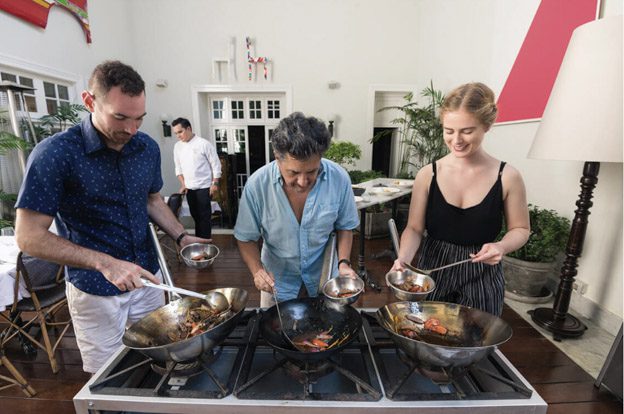 An opportunity to discover oneself
Today's travel concept not only puts experiences in the forefront, but it also suggests a new way to think about what discovery really means: an opportunity to get to know one's self and connect to the world around us.
When it comes to planning a trip, fun is a priority. Thus, all things considered 'far from the norm' tend to be popular: from bungee jumping to taking a motorcycle ride through a little-known destination. Even when revisiting previously explored places, novelty is always important; to do something that no one else has done yet, and surprise one's peers with exciting photographs on social media.
Travelling is synonymous with learning. There is no greater opportunity to learn about cultures from around the world, than becoming part of them and living experiences that bring you closer to the local way of life. Urban tours look to bring travellers as close as possible to the local lifestyle: how the locals eat, how they shop, etc. Take time to visit places off the beaten path and live life the way the locals do.
There are also those who see travel as a way to get to know themselves. These people look for a place far away from their routine, where they can forget about the mundane, and connect with themselves – be it a remote destination, or somewhere with activities that imply contact with nature, or meditation.
Whether you are looking to change the world, searching for the most intense experience of your life, hoping to get lost somewhere remote, or planning a last-minute jaunt, always remember that life is a journey, not a destination.
Editor's note: this article previously appeared in Ultimate Journeys Peru
Cover photo: Ultimate Journeys Peru