Though it's known as the land of ceviche and waves, these sweets from Piura will give you another reason to travel to northern Peru.
Piura is home to sugarcane plantations, which can explain how the region boasts so many deliciously sweet creations. Below are the sweets from Piura that you should try.
1. Dulce de Guayaba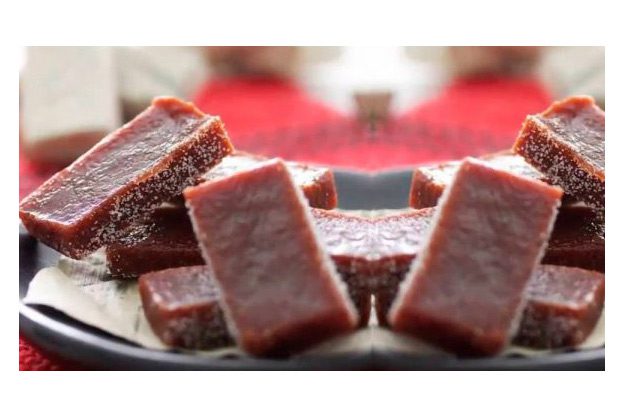 Similar to quince, this thick jelly is made from guava fruit grown in the southern parts of Piura.
2. Quesillo con miel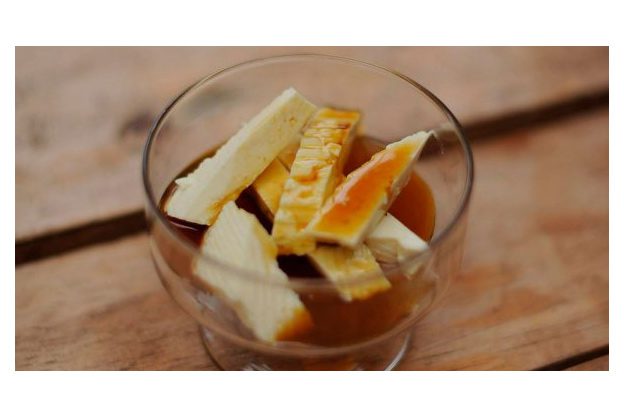 The quesillo is made by artisans in Piura, typically made out of goat milk. It's drizzled with chancaca, a honey sauce made out raw, unrefined sugar cane.
3. Bocadillo
This sweet treat is made with Guarapo, which is the juice extracted from sugarcane, which is boiled until it reaches a gelatinous consistency. Peanuts are then added and the mass is then cooled off before being cut into small pieces.
4. Acuña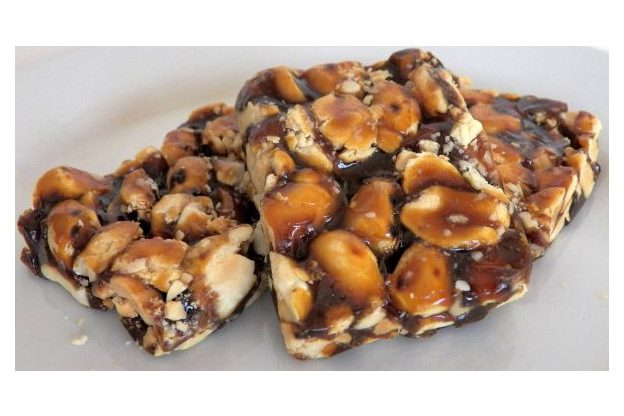 This is a solid, crunchier version of bocadillo, made out of chancaca and peanuts.
5. Gofio
A traditional sweet treat from the Huancabamba province in Piura that was sold at schools, churches, plazas and bakeries. The toffee-like treat is very hard to find these days.
6. Bolitas de tamarindo con azúcar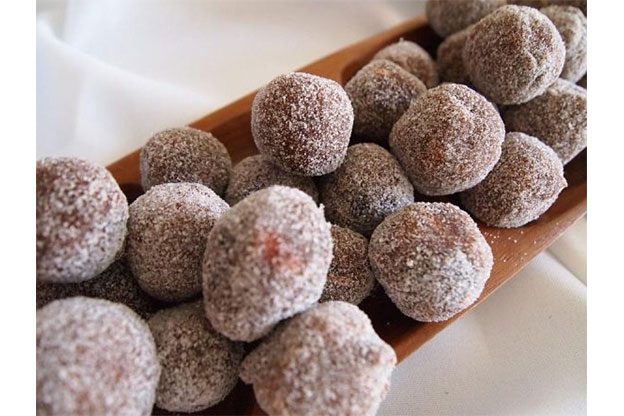 Anyone can make these tamarind balls as they only require mixing two ingredients: tamarind paste and sugar. You can find tamarind trees decorating Piura's main plaza.
7. Natilla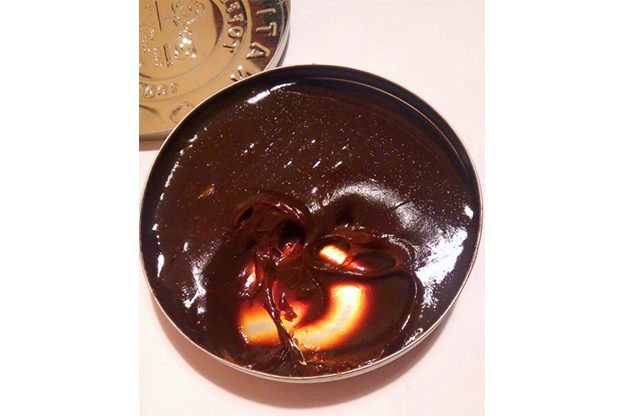 Natilla is a variation of dulce de leche made with goat milk and yes, you guessed it, chancaca.
8. Alfeñique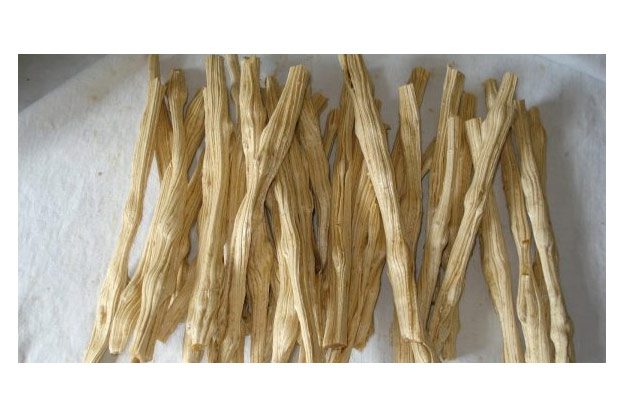 Known as the nougat of the Incas, this is one of the more unique sweets from Piura. Made with sugarcane honey and orange and lemon juice, peanuts are then added and the paste is dried and wrapped in banana leaves.
9. Dulce de sambumba
This is a porridge made with sambumba, a type of squash grown in Piura. It's a typical dessert from the town of Socchabamba, Ayabaca.
10. Conserva de mango ciruelo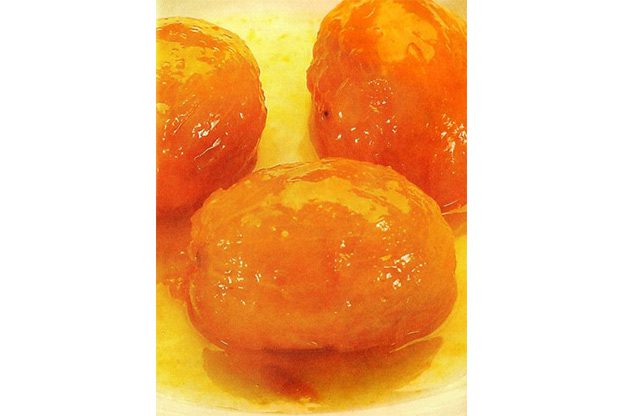 Mangos ciruelos, called as such because of their round shape, are grown in the Chira Valley of Sullana in Piura. These mangoes are preserved to make a very sweet treat.
11. Máchica (Mashka)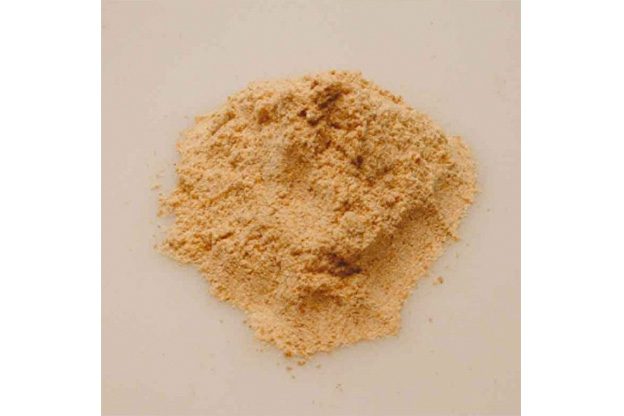 This sweet treat from Piura is made with pulverized toasted corn kernels and panela, which is unrefined whole cane sugar.
12. Chumbeque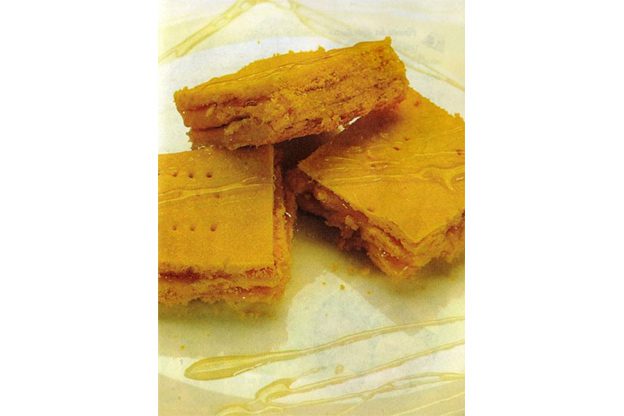 Its name derives from the Mochica culture and its popularity solidified during the colonial period. The dough is made with flour, eggs, cinnamon, sesame seeds and the honey is either made with figs or oranges. It's sold by street vendors throughout in Piura, making it one of those sweets from Piura you must try.
All photos: eltiempo.pe
Source: eltiempo.pe
Don't Miss:

Now that you're here:
We're asking you, our reader, to make a contribution in support of our digital guide in order to keep informing, updating and inspiring people to visit Peru. Why now? In our near 20-year journey as the leading English-language source on travel in Peru, we've had our fair share of ups and downs-but nothing quite like the challenges brought forth in the first quarter of 2020.
By adapting to the changing face of the tourism and travel industry (on both local and international levels), we have no doubt we will come out stronger-especially with the support of our community. Because you will travel again, and we will be ready to show you the best of Peru.
Your financial support means we can keep sharing the best of Peru through high-quality stories, videos and insights provided by our dedicated team of contributors and editors based in Peru. And of course, We are here to answer your questions and help whenever you need us.
As well, it makes possible our commitment to support local and small businesses that make your visit an unforgettable one. Your support will help the people working in these industries get back on their feet once the world allows us to make our dream of enjoying everything Peru has to offer a reality again-from its mouthwatering gastronomy, thriving Amazon and archaeological wonders such as Machu Picchu.
Together, we will find a way through this. As a member of our community, your contribution, however big or small, is valuable.
Support Traveling & Living in Peru from as little as $1 - and it only takes a minute. Thank you!