Ever wondered what makes Pisco so special or why Peruvians can't stop recommending it to anyone who first visits their country? Here's everything you didn't know you needed to know about pisco.
Whether you are a spirits aficionado, a serious mixologist, or just love to feed your mind with interesting facts, this essential Pisco guide will help you appreciate Peru's flagship drink like never before.
What is Pisco?
Let's start our pisco guide with a basic question: what kind of liquor is pisco?
Pisco is a type of brandy, distilled from fermented grape juice into a high-proof spirit.
The grapes must come from the coastal valleys of Lima, Ica, Arequipa, Moquegua and Tacna if the liquor is to receive the name of Pisco. This norm is based on a protected designation of origin, recognized by the Peruvian government since 1991.
A little bit of history
Pisco production dates back to the late 16th century.
That name "pisco" may have its roots in Quechua. Spanish chronicler Pedro Cieza de León heard the stories of the pishqus, the local birds that flew over the ocean at sunset, and called them "pisco" in his chronicles. This was the name of the valley where, in 1572, Álvaro de Ponce founded the town of Santa María Magdalena.
The settlement would later claim the name of Pisco for itself and become an important point of commerce as a maritime port.
Coincidentally, pisco is also the name of the clay jars that were originally used to store the liquor.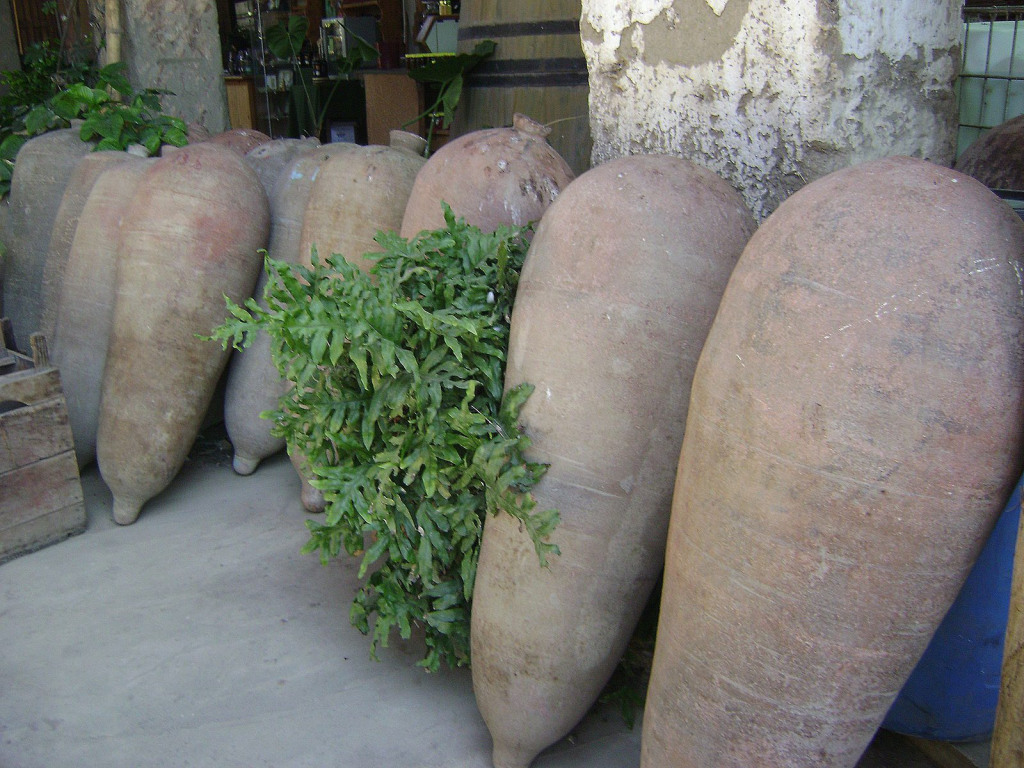 Later, in a document from 1630, Francisco de Caravantes describes the clear drink of exquisite flavor and refers to it by the name of pisco.
Pisco must be produced a certain way
The process starts by harvesting the grapes and extracting the juice, which goes through a fermentation process that lasts several days. Pisco producers carefully control the conditions of this process, like the temperature and fermentation levels, to make sure the natural aroma of the grapes is preserved.
The producer then places the fermented juice into botijas or alambiques, special copper vat stills where distillation occurs. As the Museum of Pisco puts it: "The technique and art of distillation consists in regulating the external energy or heat to obtain a slow but constant rhythm that will enable the apparition of aromatic components at the precise moment." This happens in two stages. First the volatile elements of the grape juice must vaporize and then the vapors have to condense.
For starters, pisco grapes have a sugar content that measures 24.5 Brix when ripe. In layman's terms, that's twice as sweet as orange juice and sweeter than malt sugar. This is possible due to the dry and hot climate of the coastal desert.
Sweetness is also convenient because by law, pisco producers can only distill the fermented juice once; and, with sweeter grapes, the concentration of alcohol in the final product.
Producers must also distill pisco to proof so it reaches between 38% and 48% ABV. This makes it impossible for them to add water after distillation, as is often the case with whiskey, rum, gin, and vodka.
Furthermore, pisco must be distilled from wine and not the pomace leftover from wine production. This sets it apart from many other brandies, in a category it shares with only three other liquors: Cognac, Armagnac, and Brandy de Jerez.
Pisco must rest for at least three months in a nonreactive container like the copper stills but cannot be aged in wood. Pisco producers and connoisseurs claim that a longer resting period (of a at least a year) makes for a better spirit, even though by law pisco cannot be labeled with an age stamp.
All of these regulations make pisco quite unique: it has no coloring agents, no wood, no caramel, no preservatives, no additives, and no added water or sugar. The final liquor is as pure a spirit as there can be.
Pisco varieties and pisco grapes
If anything sets the experts apart from the posers is knowing the different varieties of piscos and pisco grapes.
Pisco grapes:
Pisco grapes can be classified into aromatic and non-aromatic varietals, with 4 grape varieties in each category. Aromatic grapes are usually favored in white wine production, while black grapes are more commonly classified as non-aromatic.
Aromatic grapes:
Italia has an intense aroma and a soft palate and is mostly produced in the Ica region. It is greenish to light yellow in color.
Albilla is usually grown in Ica and Moquegua regions and is a favorite among aromatic pisco aficionados. With its yellowish and golden color, this grape gives pisco a great body, a rich bouquet but not too sweet.
Torontel grapes are slightly sweeter than their counterparts and produce a fruitier pisco, with subtle hints of lavander and cinnamon. The grape has adapted well to the southern coastal valleys.
Moscatel grapes make excellent pisco that is best enjoyed pure, as an apérif or digestif. The pisco it produces has a delicate yet lingering taste, with traces of citrus, plum, peach, nuts, vanilla, jasmine and a subtle spicy tone.
Non-aromatic grapes:
Quebranta grapes are a mutation of black grapes produced mainly in the region of Ica. About 80% of pisco in the market is made from this grape.
Negra criolla is a black grape produced in the Majes valley, near Arequipa, and in the regions of Moquegua and Tacna.
Mollar is a very sweet pink-colored grape that only grows in the Ica region. It is very similar to the negra criolla variety.
Uvina is a very small purple grape from the southern valleys of Lima, like Lunahuana, Pacaran, and Zaiga.
Want to know where each of these grapes comes from? Check out the genealogy of pisco grape varietals:

Types of pisco:
Pure pisco is made from one of the eight grape varietals and it strongly reflects the characteristics of each type of grape.
It is easy to recognize them because they will always have the name of the grape they are made from on the lable.
Non-aromatic piscos have complex flavors that do not overpower the senses. Pure quebranta pisco is the preferred kind to make Pisco Sours.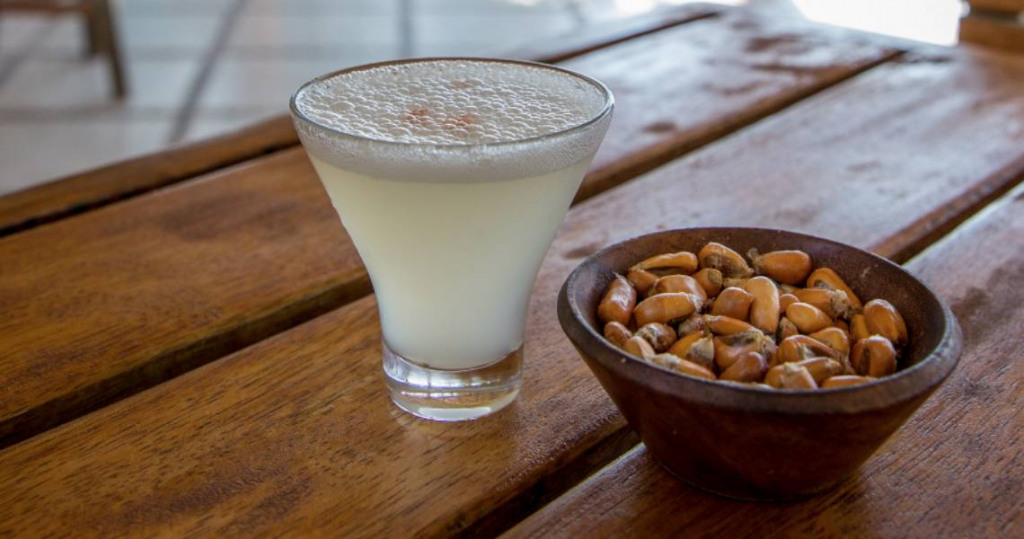 Pure pisco made from aromatic grapes, on the other hand, has a fruity and floral flavor that lingers in the back of the tongue. Pure italia pisco, for instances, is great to prepare Chilcanos and other cocktails.
Mosto verde pisco is made from fresh grape juice that hasn't fully completed the fermentation process. This means that the sugar in the fuit hasn't completely turned into alcohol by the time the distillation process begins. Because of this, more grapes are used in order to achieve the correct ABV ratio, making it a more expensive product.
Finally, Acholado pisco is made from different types of grapes. The mix can occur at any point before distillation, when the grapes are first crushed, fermented or right before the juice is set to rest in the stills. The longer each grape varietal is fermented separately, the stronger mark it will leave in the end product.
This allows for unique and quite different blends and results. Producers will experiment and create their own secret formulas, combining aromatic and non-aromatic varietals to infuse their pisco with the best of both kinds.
Higher-end Acholado pisco will often have a more complex blending process, with a richer flavor profile than that of simpler blends.
Health benefits of pisco
This pisco guide would not be complete without talking about the benefits of pisco.
While drinking alcoholic beverages in excess can certainly lead to serious issues, many think that, in moderation, drinking pisco may be good for your health. These are some of the many benefits attributed to pisco:
It has diuretic and purifying value of the organism.
It can be used to fight chronic renal and cardiovascular diseases.
It reduces the signs of aging on the skin.
It contains antioxidants, reducing the risk of cancer, arthritis, diabetes and other diseases.
It is rich in nutritional substances like vitamins, minerals, flavonoids and tannins.
It can be used to treat gastroenteritis, chronic diarrhea, etc.
It can help fight the flu and common cold, especially if added to hot lemon tea.
The basis of many of these beliefs is rooted in the presence of a bioactive polyhenol known as resveratrol, which "has been linked to antiarrhythmic properties and may act as an inhibitor of both intracellular calcium release and pathological signaling cascades in [Arterial Fibrillation], eliminating calcium overload and preserving the cardiomyocyte contractile function."
However, some studies suggest that the presence of resveratrol in human diet is not directly linked to a health boost. While studies conducted on animals and microbes confirmed that resveratrol may indeed "could increase cell survival and slow aging in yeast (and later in mice) by activating a 'longevity' gene known as SIRT1 (…) the dose of resveratrol administered in experiments is always much higher than you'd normally consume in a daily diet."
In other words, the amount of pisco, wine, peanuts, pistachios, blueberries, cranberries, dark chocolate and other foods rich in resveratrol you would need to reach the ideal dose would likely kill you before you feel any of the benefits.
One thing is for certain, though, pisco is rich in antioxidants. And according to the Chemical Society of Peru, you can tell the real thing from fake pisco by analyzing its levels. Their study shows that "the legitimate pisco samples showed a percentage of positive antioxidant activity greater than 18.94%, while the adulterated pisco samples showed a percentage of negative antioxidant activity (-37.94%), which indicates the absence of antioxidant compounds."
One important note on health and alcohol consumption: always remember mixing medication with alcoholic drinks can sometimes have adverse and harmful effects. So, always drink in moderation and make sure you are not taking anything that could react negatively to alcohol.
Finally, where can you find good pisco in Peru?
Everywhere.
Seriously.
If you are in Peru, you will find pisco of all kinds and prices.
Everywhere. Supermarkets, bodegas, gift-shops, gas stations, the duty free… you name it! And now that you have read this pisco guide, you know what to look for.
Thinking about bringing some good pisco back home? Some experts say you can't go wrong with mosto verde. But if you have a chance, visit Museo del Pisco, buy different kinds and see which one you like best… or better yet: contact us to take the Pisco Route tour and an amazing Foodie Experience with us.
Cover photo by Amos Bar-Zeev, Unsplash
Now that you're here:
We're asking you, our reader, to make a contribution in support of our digital guide in order to keep informing, updating and inspiring people to visit Peru. Why now? In our near 20-year journey as the leading English-language source on travel in Peru, we've had our fair share of ups and downs-but nothing quite like the challenges brought forth in the first quarter of 2020.
By adapting to the changing face of the tourism and travel industry (on both local and international levels), we have no doubt we will come out stronger-especially with the support of our community. Because you will travel again, and we will be ready to show you the best of Peru.
Your financial support means we can keep sharing the best of Peru through high-quality stories, videos and insights provided by our dedicated team of contributors and editors based in Peru. And of course, We are here to answer your questions and help whenever you need us.
As well, it makes possible our commitment to support local and small businesses that make your visit an unforgettable one. Your support will help the people working in these industries get back on their feet once the world allows us to make our dream of enjoying everything Peru has to offer a reality again-from its mouthwatering gastronomy, thriving Amazon and archaeological wonders such as Machu Picchu.
Together, we will find a way through this. As a member of our community, your contribution, however big or small, is valuable.
Support Traveling & Living in Peru from as little as $1 - and it only takes a minute. Thank you!