A little place that can offer a whole lot of fun, Serendipia Café has created an atmosphere of family fun and relaxation while serving great food and beverage.
This slideshow requires JavaScript.
Address: Av. Cuba 1289, Jesús María, Tel. 758-4177
Monday to Sunday, 8.00 – 22.00
Loving your work is the key to having success in many things; especially in restaurants where the right training and experience can make all the difference. Serendipia Café has all these ingredients present in their little but very comfortable café in the popular district of Jesus Maria, where many locals have long traditions of offering seafood, Peruvian cuisine, and even meats, on the same block as this new place.
The owners, Orlando Estrada and Jackeline Jimenez, come from the hotel business and they have applied many of the strategies in the products and organization.
The Peculiar Name
The name, Serendipia came accidentally but it guides them in the mission of providing an unparalleled experience to its visitors. Serendipity, the occurrence and development of events by chance in a happy or beneficial way', is the premise and the visitors identify with the concept.
"Some people told us that they come for the name and others don't know the meaning of the word but when we explain it to them, they start to love it", says Jackeline.
The Inviting Decor
The decoration, illumination and the atmosphere are targeted at your enjoyment, and relaxation so that you can forget your daily rush. Most of the customers come to work, study or to have a break with a cup of coffee or snack on the variety of tisanes and tea blends.
The Coffee, Food, and Drinks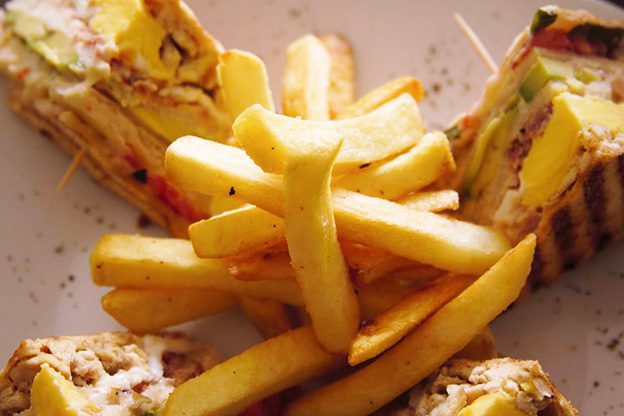 Working with Britt coffee, they make their own creations such as the Quinta Esencia mark (S/ 5.90). If you come in mornings, they have classic breakfasts (continental or American) and on Sundays, they add two options: Criollito, with a Peruvian pork sandwich, or Huachano, with Peruvian pepper sausage.
For lunch, they have a menu with homemade food (with classic family recipes) and of course you can still order their sandwiches. The king sandwich being the Club Sandwich (S/ 18.90) has cheese, ham, bacon, avocado, fried egg, potato fries, and tomato. More than enough for one person.
There is something that distinguishes Serendipia Café: the desserts.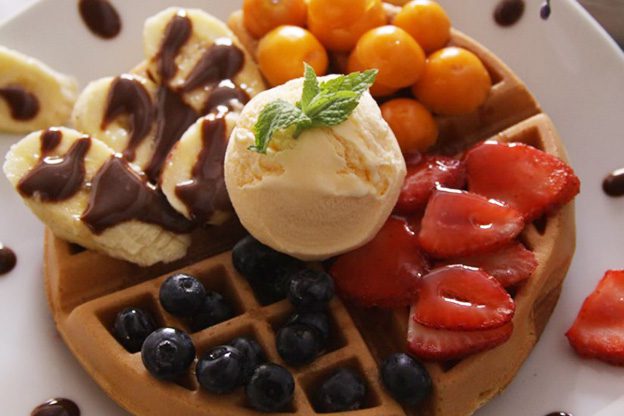 The Chocolate Cake (S/ 7.90) is made with 80 percent cacao and comes with strawberries, and the Red Velvet Cake is made with berries, buttercream, and strawberries. Their waffles with ice cream (S/ 13.90) are also interesting. They come with a variety of fruits (strawberry, banana, berries, and aguaymanto). Cheesecakes, brownies, cakes, and pies are other options found on the menu.
There are many reasons for having a nice experience in Serendipia Café. They've thought of everything, even in the moment when you are waiting. Their placemats are fun, offering what is called "Tutti Frutti" in Peru or more popularly known as "Scategories". You have to complete different lists (names, fruits, countries, colors) by choosing a letter. Couples and families love that and they end up enjoying the wait.
Red Velvet (Cover photo: Caroll Ortiz/Traveling & Living in Peru)
Comments
comments